21:59, April 21, 2017
Shop owners at Yerevan's Arinj Mall, Surmaly and Petak markets today protested outside the Armenian Government building, demanding that the State Revenue Committee stop harassing them.
Those doing business at the markets say the tax service has ramped up inspections of late, demanding that they present various documents.
Business owners, however, claim that they do not earn enough money to maintain those documents, since it requires hiring accountants and documenting each item for sale.
Their main concern is losing customers, who are now being questioned by tax service employees and asked to produce sales receipts.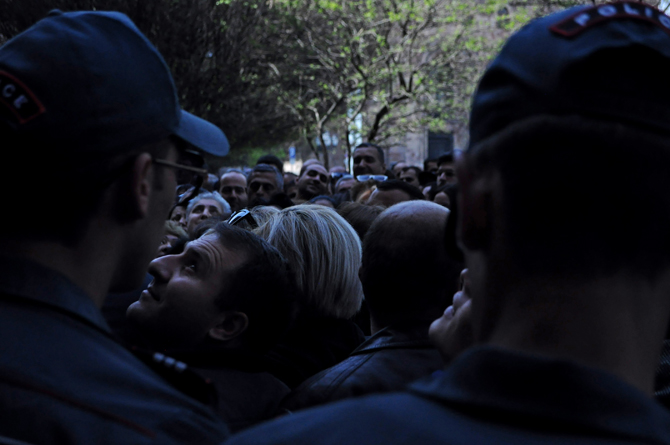 Although the State Revenue Committee announced earlier today that nobody has yet been fined, those participating in the demonstration working in the Surmalu market refuted this.
The demonstrators demanded to meet with Armenian Prime Minister Karen Karapetyan. They didn't succeed.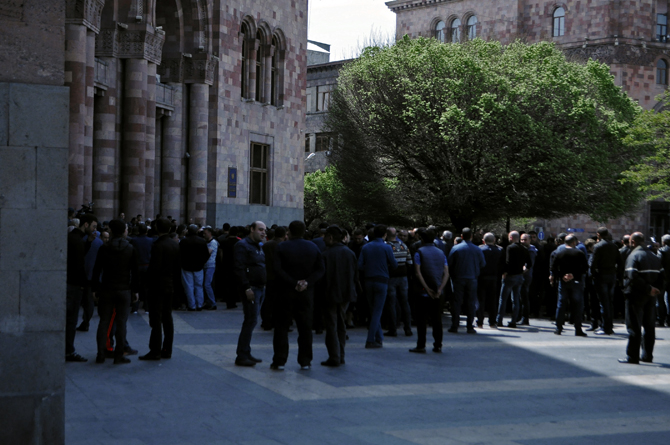 The demonstrators then marched through downtown Yerevan.