Armenia's Kalavan Village: A Community Development Model for Others
13:32, May 3, 2017
Kalavan, a small village in Gegharkunik province of Armenia, has undergone a magical transformation, turning from a forgotten small village into a touristic center.
Even the absence of properly paved roads and modern guesthouses doesn't prevent it from having 1500-2000 enthusiasts of archaeology, adventure and ecotourism visit the place yearly. Not so long ago, residents of the village were deserting it, seeing no future.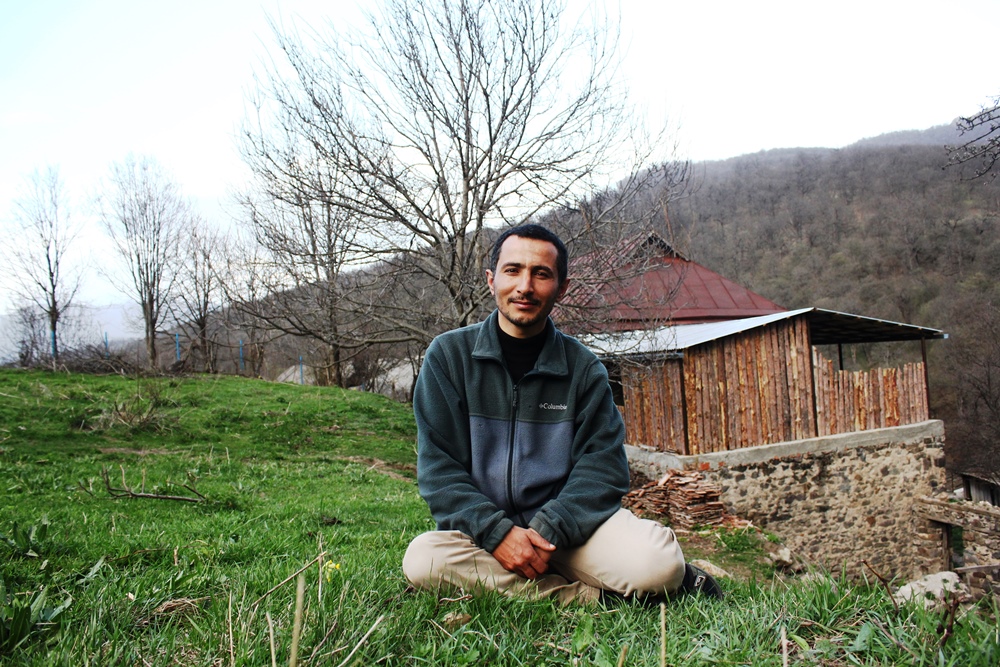 Meet Rob, Robert Ghukasyan. His family moved to Kalavan in 1980s, from Sumqayit, Azerbaijan. When Armenian-Azeri clashes broke out, the Azeri population of Amrkher exchanged houses with Armenians living in Shamkhor, and Amrkher became Kalavan, populated by Armenians.
The village is 1600 meters above sea level, having graveyards and stone-century outdoor stations in the surroundings. The archaeological monument Kalavan 1 dates back to the 14th millennium, and Kalavan 2 is more than 34 thousand years old.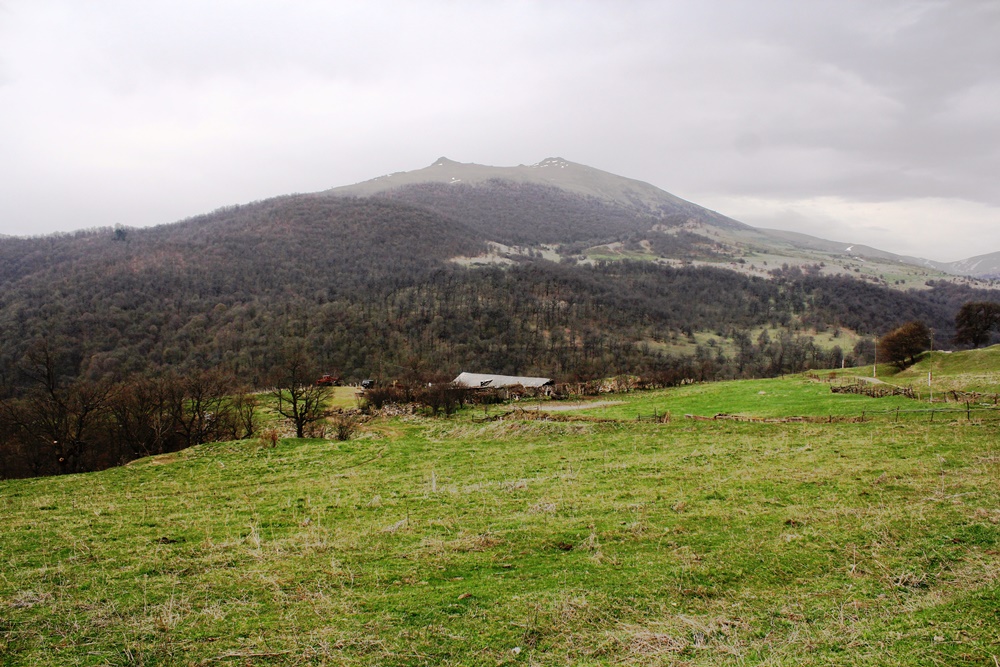 Robert is a self-educated archaeologist and zoologist. He has not received any formal education, but that did not stop him from travelling to different countries in the world and being involved in various scientific expeditions. He participated in the Adventure Travel World Summit, held in Alaska, being one of the main speakers, and he was a speaker again in the ecotourism seminar held recently at the American University of Armenia.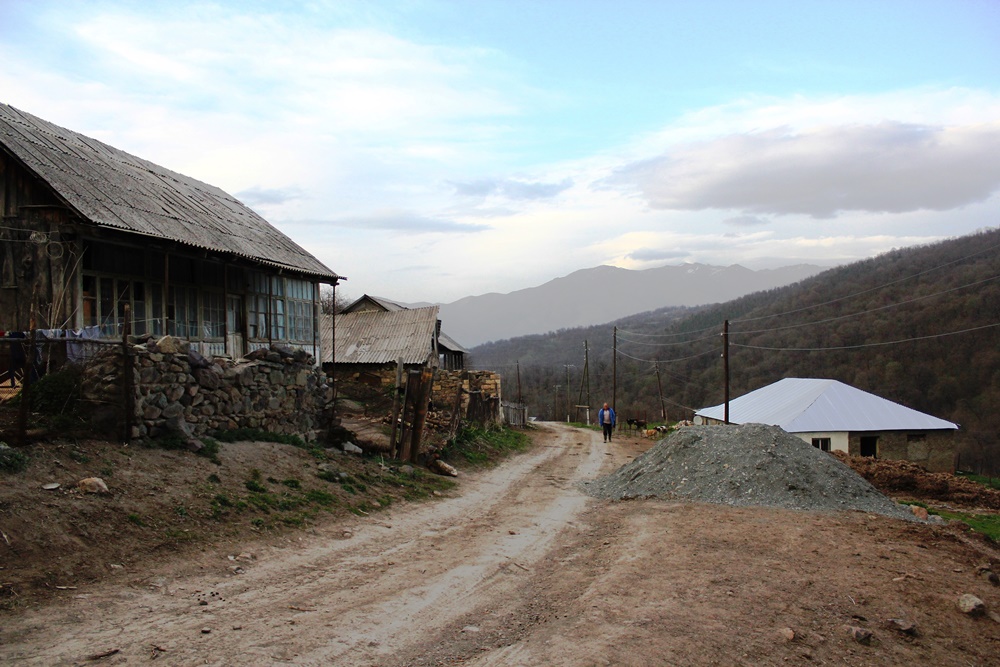 Today, many well-known foreign and Armenian specialists have bought houses in Kalavan and started their economic activities. They import new ideas to Kalavan and exchange them with the ideas that are born here.
Hans-Peter Uerpmann, German archaeologist, Professor of Archeology in University of Tuebingen, who was the head of Troy expeditions for nearly 30 years, is one of those people.
Researcher at the Institute of Archeology Vahe Boyajyan, director of Environmental Center of American University in Armenia Alen Amirkhanyan, and some other people have also bought houses in Kalavan.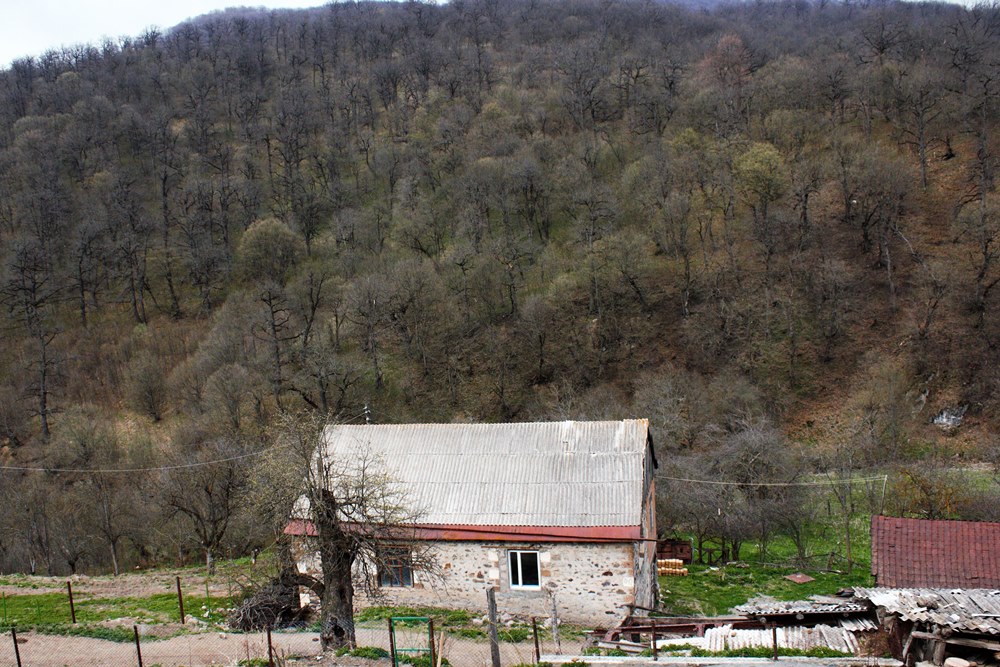 The house on the photo is owned by seven people. Seven partners, from Armenia and abroad, have paid an equal amount to become house owners. One of them is the coordinator of the youth development programs of the "World Vision", Kate Williams from Australia, who currently works in Cambodia.
Lawyer Arthur Grigoryan also bought a house in Kalavan and is busy with organic agriculture. He bought a garden, planted fruit trees, with the aim of establishing a small agricultural production later on. His ultimate goal is to bring agrotourism lovers to Kalavan.
Vahe Darbinyan, who is a community development specialist, is building a small guesthouse.
Husik Sargsyan works at "World Vision" international organization and also bought a house here.
Each of them tells the story of how and why they came to Kalavan.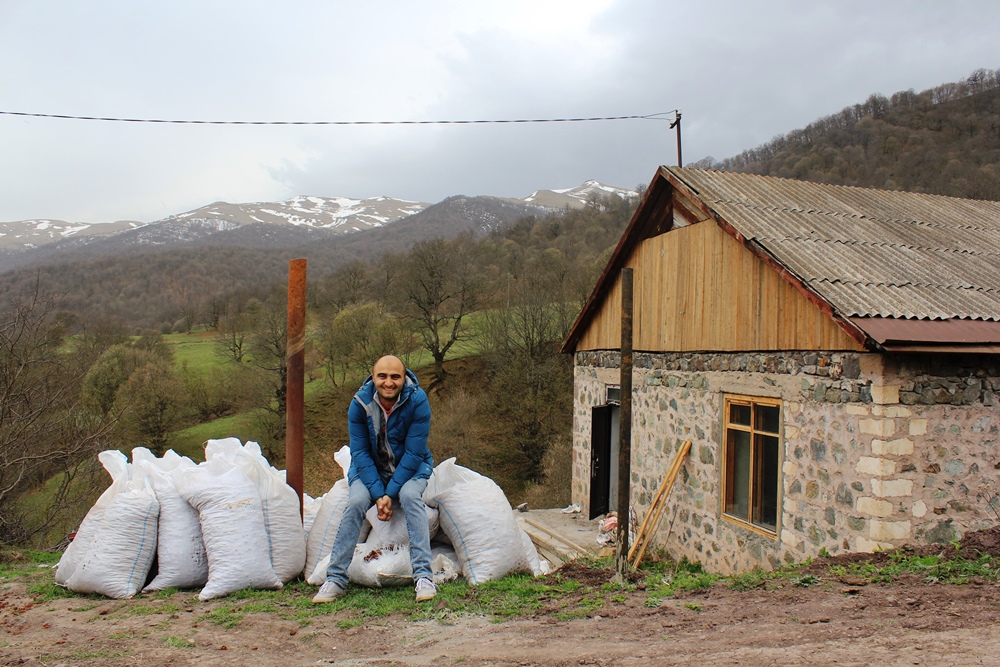 Lawyer Arthur Grigoryan says, "If I tell people that mining is not the right way, and I'm dealing with environmental issues, I need to show alternatives. First of all, I decided to show to the farmers that agriculture is not just a nuisance. Modern technologies allow doing organic farming, which has the opportunity to become a business. I also try to show that in this century of Internet, if you don't have to sit in an office to do your job, you can live in the village, at the same time working with any organization in the world, via the Internet."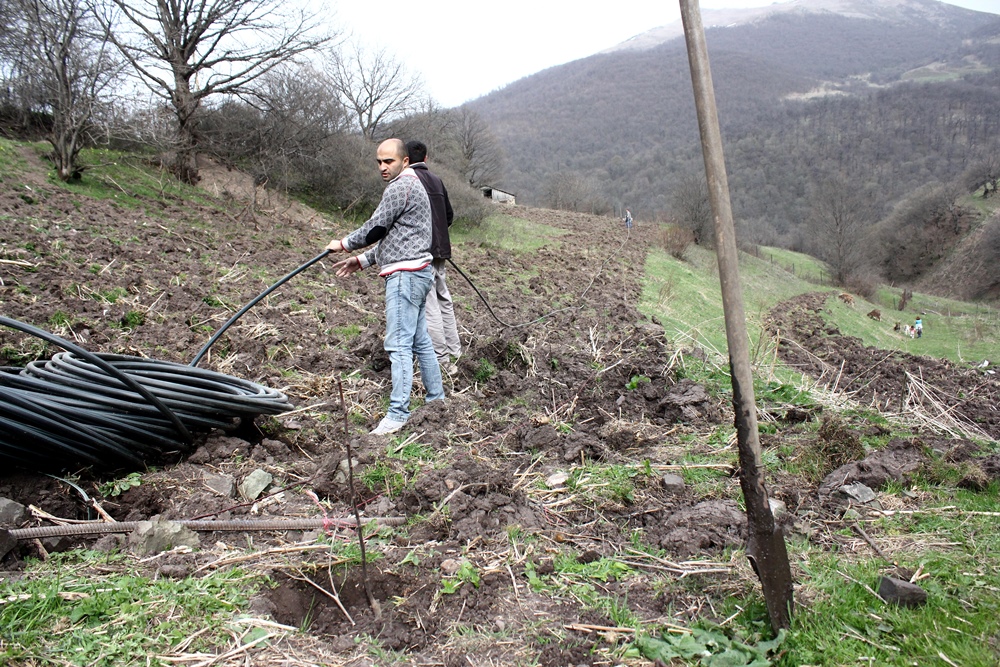 Arthur has already become a registered Kalavan community resident. After the house is renovated, his parents will move from Yerevan to Kalavan. As for why Kalavan, he says, "You can find Robert in Kalavan, whose community development model suggests that it is important for each member of the community to be busy and engaged. Not that you wait for people to come and build hotels here in order for you to be hired, but people themselves create their own economy and their businesses."
Kalavan doesn't have a natural gas network installed yet. Arthur Grigoryan says that it is an advantage, as they will soon start to develop solar energy here.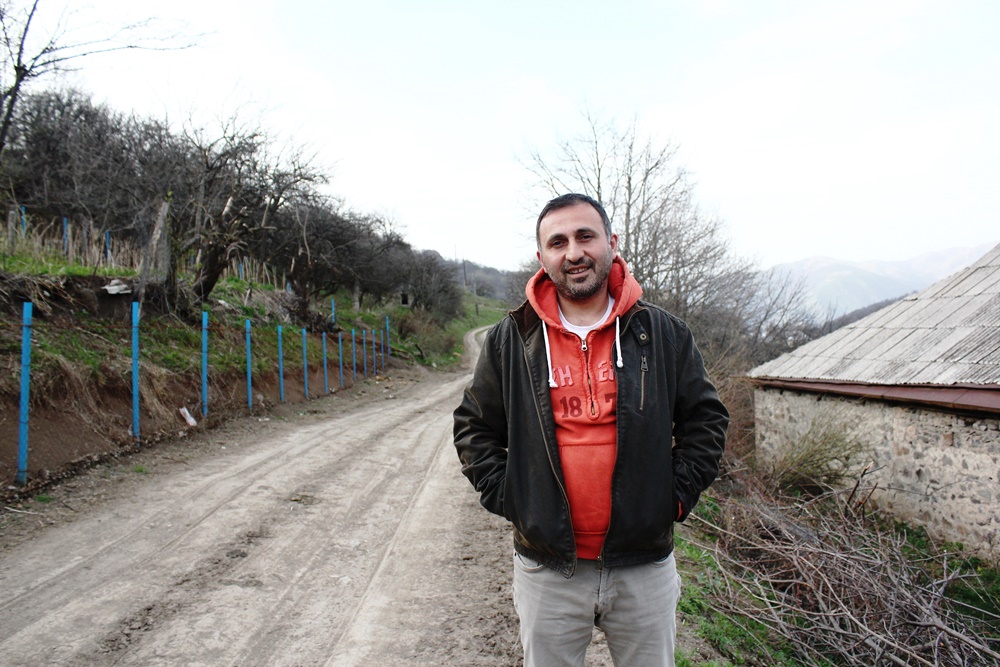 Husik Sargsyan, economist, says, "It is the idea that brings us all to Kalavan. This is an exciting movement, that attracted me, as well. When buying a house here, my main aim was to come and live here, to participate in the processes of development.
When we go to any village in Armenia, we're mainly asked to bring tractors. Here in Kalavan, on the contrary, we figure out the competitive aspects and focus on them. There are tent camps being organized here with a lot of people coming. This village is an excellent example of community development. This model can be applied to any other village. "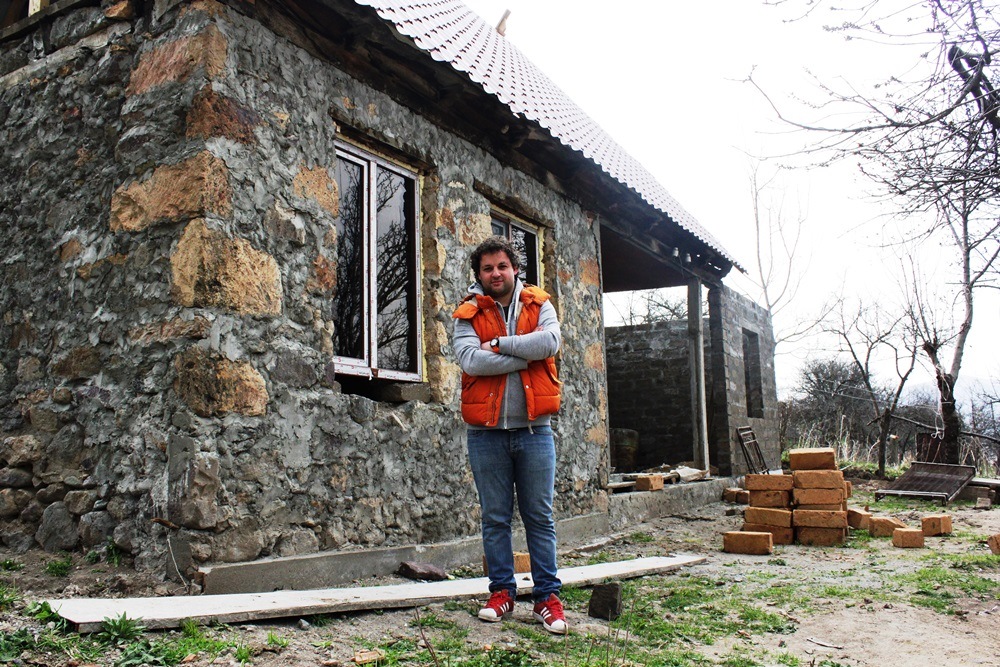 Vahe Darbinyan, community development specialist, says, "My first motivation was to become a part of this community. Here you can find people who are concerned about the future of Armenia. I realized that I just want to be among these people, to make friends with them, to be a part of the same cause. After that, I had the idea of buying a house and ​​creating a small business. I work at a reputable organization, have a stable income and I don't want to spend my Saturdays and Sundays in a standard touristic way, I just want to visit the village, to talk to the villagers. I am working in the tourism industry and I am confident that tourists will learn a lot from these villagers, which will bring positive changes in the community.
When you speak to Robert, he says people live on wealth, which they don't seem to realize to be the case. We need to help the villagers to understand their strengths and use them."
When asked about the way he's going to employ the little guesthouse for the villagers to benefit from it, Vahe Darbinyan says. "My approach is that whatever is done, the benefit stays in Kalavan. The villagers will be responsible for organizing the construction works, and, later on, the services. We will also train some locals to become experts on ecotourism organization."
Robert Ghukasyan is looking for the ways to make organic farming available for other villagers, too, so that each person has the opportunity to change the quality of his life.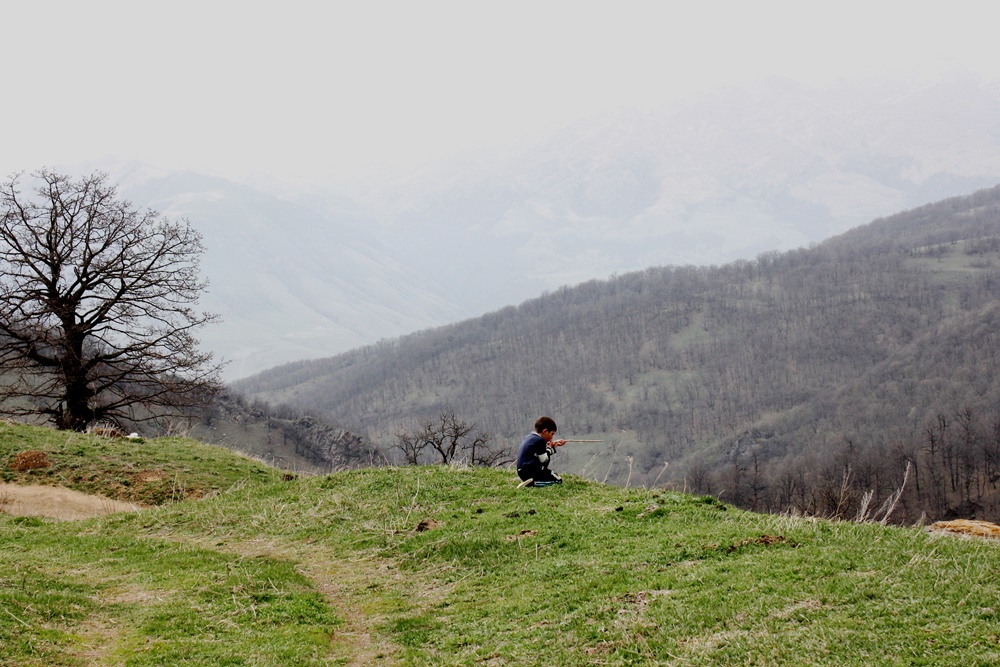 "Faith is the key to the community development. If, back in 2012, anyone asked the villagers whether they believed that there would be a positive change, 100 percent would have said they did not. Today, most of the population is ready to transform their houses into guesthouses. We are now trying to encourage them not to stay out of the process and have their own businesses," concludes Robert.
According to the community development plan designed by Robert, Kalavan should be an ideal place for ecotourism, so that people, who love nature and want to enjoy tranquility, visit this place.