Armineh, a Single Mom from Etchmiadzin: Hasn't Been Paid for Seven Months of Farm Work
23:13, June 24, 2017
photos:
Armineh is 38 years old. She lives in a stone cottage in the Aragats district of Etchmiadzin city with her two children, 18-year-old Greta and 7-year-old Gabriela. She received the house in 2006, as an orphanage graduate.
Divorced, she's been caring for the children by herself.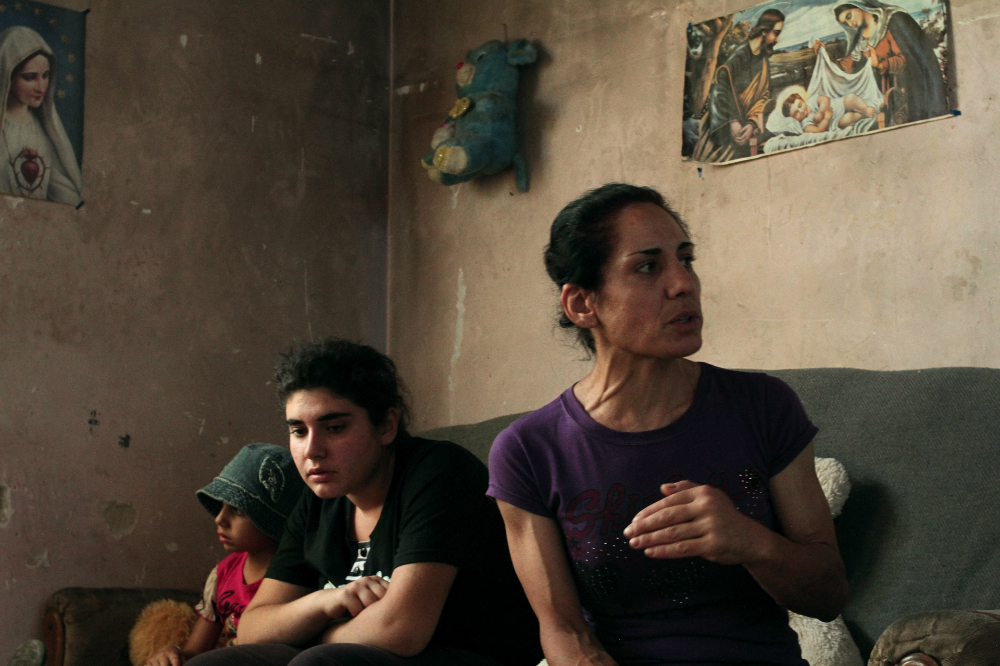 Armineh's been working in the nearby fields for five days. Receiving 5,000 drams ($10.40) a day, plus a monthly subsidy of 23,000 drams, she feeds the children and tries to pay off her debts. She owes 15,000 drams to a bread factory, 100,000 drams to the local store, and some money to the neighbors.
On the day of our visit, everyone was at home, though Armine was scheduled to work in the field that day. She was sick, having caught an allergy from the grass.
Armineh had worked in Tsaghkounq village for the previous seven months. She did different type of work in the barns, including milking cows, but she hasn't received the promised monthly salary of 70,000 drams.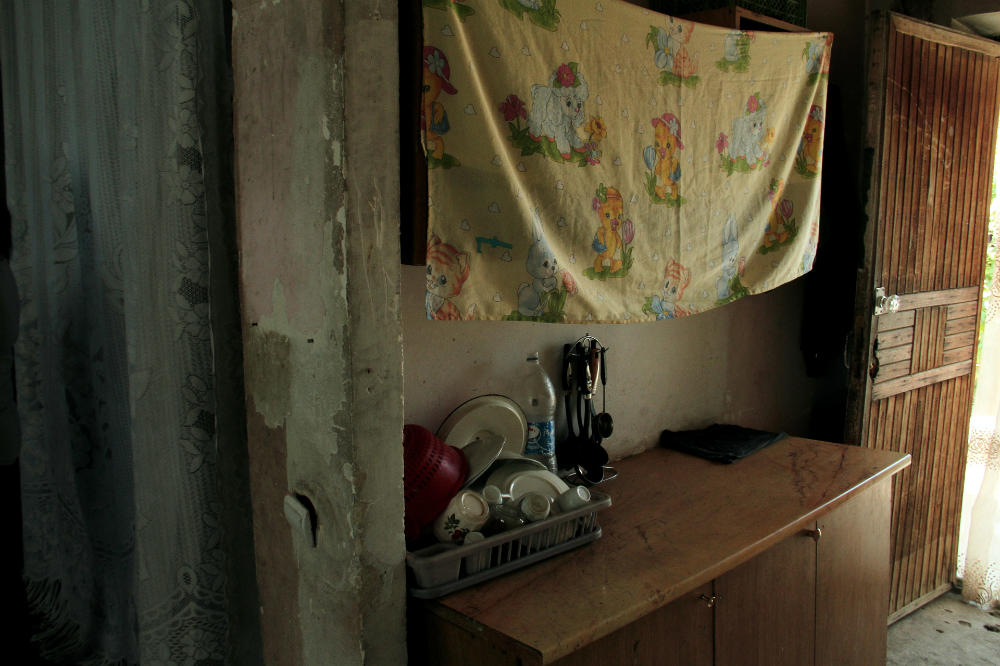 "In the first month, they gave me 10,000 drams to fix my teeth. After that, they bought food - rice, buckwheat, lentils, spaghetti. Once, I asked for some chicken, eggs and bread. At the end of the month, I asked for the money they had promised to pay me soon. They never gave it, " says Armineh.
Though she hasn't calculated it, Armineh's convinced that the food they bought for her didn't cost 70,000 drams a month. "70,000 drams a month to be spent on food is way too much in my case," says Armineh, adding that when she asked her employer, Mayis, for the rest of the money, he said he didn't think she had any money coming to her.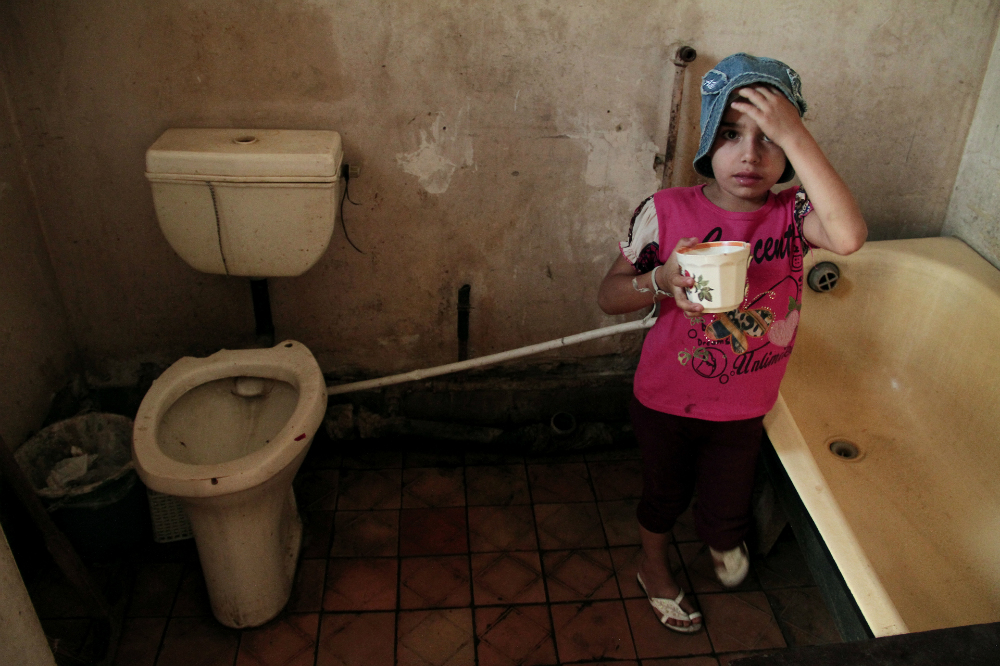 She appealed to the district police officer a week ago, but doesn't hope for much. The police said they needed proof. Meanwhile, some of Mayis's friends came to her home and offered 40,000 drams to "close the conversation," but Armineh didn't agree. She wants the money she earned.
While we talk, the neighbors come in and express their opinions on Armineh's plight.
The children are silent. I ask Greta what she wants to do with her life.
"I want to learn hairdressing."
"What else do you want?" I ask.
"I want to have a phone."
"What are you going to do with it?"
"Listen to music," she replies, but the noise of her neighbors makes her stop speaking. She gets lost in her thoughts and looks off into the distance.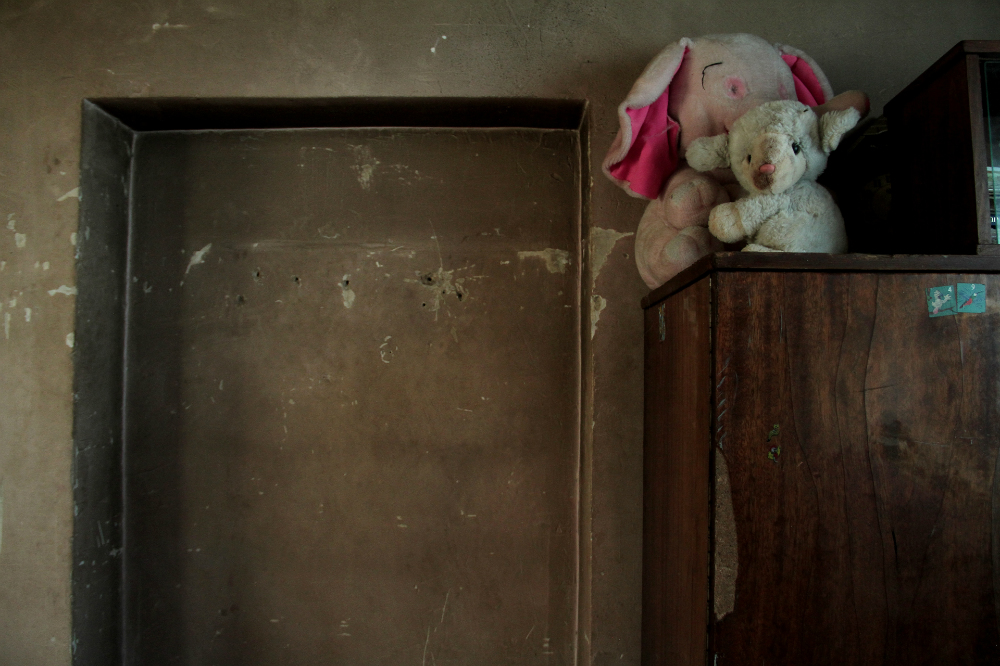 Armineh says Greta has health issues. The girl severely hit her head on a wall when three years old. She's had epileptic seizures since and is slightly mentally retarded. Sometimes she's aggressive and nervous, and she hits others in the family. Armineh cannot afford buying medicine, and does not get any for free because of the required paperwork.
Greta doesn't even have a medical card, as the doctors at the Etchmiadzin polyclinics ask for an updated clinical report. To get one, and a disability evaluation, Greta needs to be taken to the hospital. She also needs to get a passport. Armineh says she doesn't have the money to pay the state fees.
Armine's property consists of this stone house, a sofa, a folding sofa where the children sleep, and the stone floor upon which she sleeps.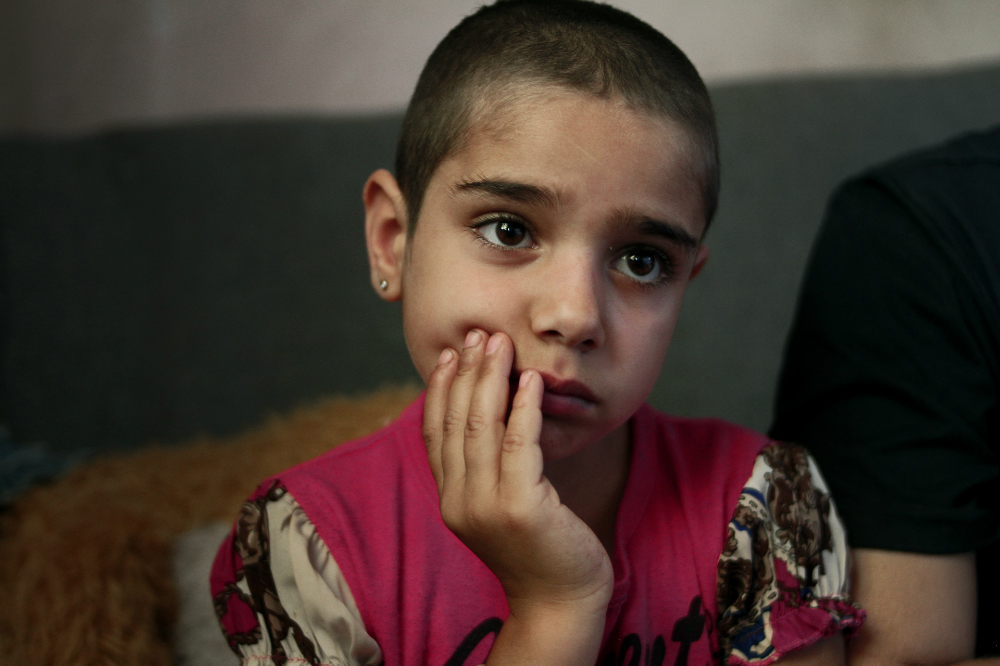 Before leaving, Greta reminds me that she will become a hairdresser. I say I'll definitely go to her to get my hair cut.
Gabriela sits silently. She only wants to take singing and dancing lessons. Maybe she also wants the neighbors now gathered in the house to quickly leave, so that they don't force her to sing and recite in front of cameras for a bit of candy or the gift of a doll.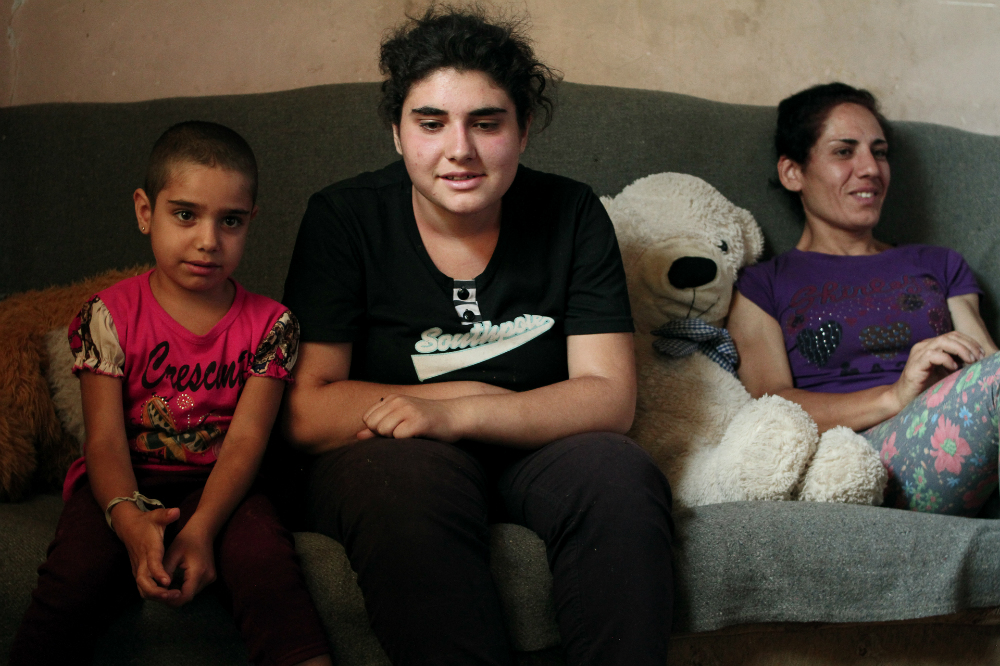 Armineh wants to find a permanent job. She wants to buy decent clothes and food for her children, get a passport and a disability placement for her daughter in order to get free medicine. She wants to have gas installed in their house, and replace the sewage pipes.
Armineh thinks spending 70,000 drams per month to feed three people is a luxury. She wants to eat chicken twice a year and live peacefully…just as long as all her debts are paid.