New Entertainment in Armenia's Jermuk City: Cinema on Wheels
12:17, July 1, 2017
18-year-old Khachatour Babajanyan, a resident of Armenia's Jermuk city, has been thinking about the cinema on wheels for some three years. "I've always wanted to do something creative for our city, where there is a lack of entertainment," explains Khachatour.
In December 2016, Vazgen Galstyan, co-chair of the Jermuk Development Center NGO, advised him to develop and submit his idea to a contest announced by the Awesome Foundation Yerevan. On January 19, Khachatour received the news that his idea was selected as the winner among the three finalists.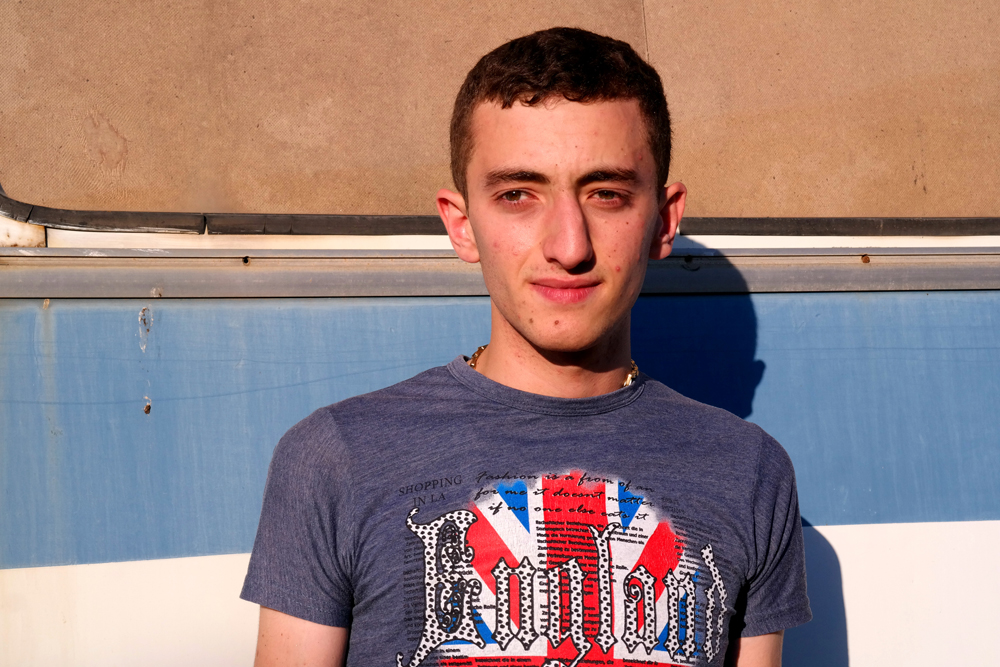 Khachatour Babajanyan
Khachatour received $1,000 to support the idea. At first he thought of placing the cinema on wheels on a trailer. The idea of using a bus came a month ago. "I realized that the Soviet LAZ bus would be the best to transform into a cinema space," says Khachatour, "I applied to our city's parliamentarian, Mr. Arsenyan, for support and received this bus as a gift. "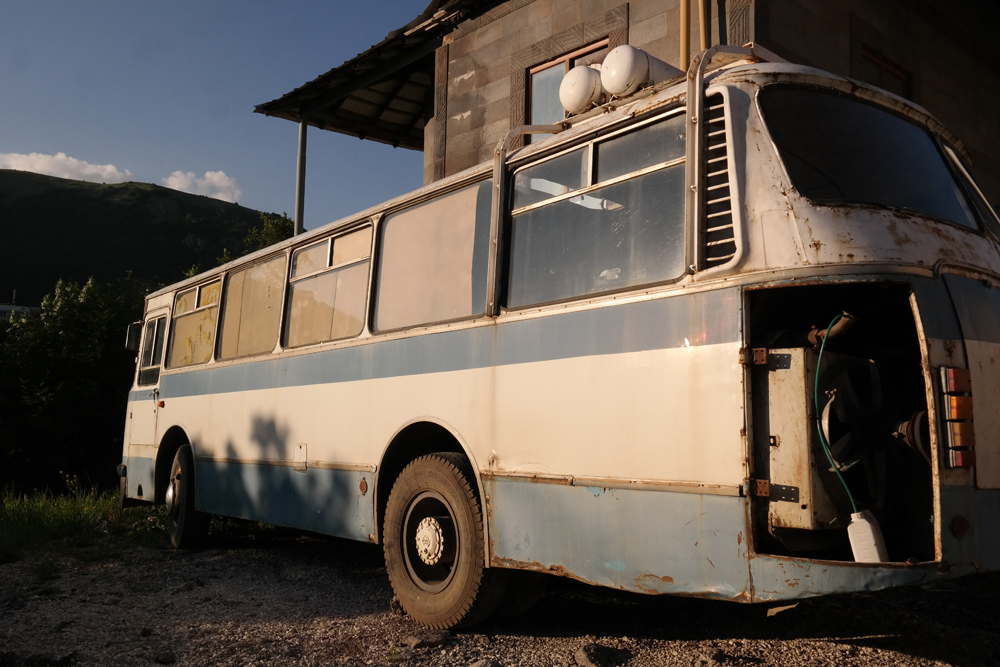 The design works of the cinema-bus began a month ago. Khachatour's close friend, Harutyun Sargsyan, and Marina Arzumanova, who decorated the bus from the outside, are his helpers. They work from sunrise to sunset.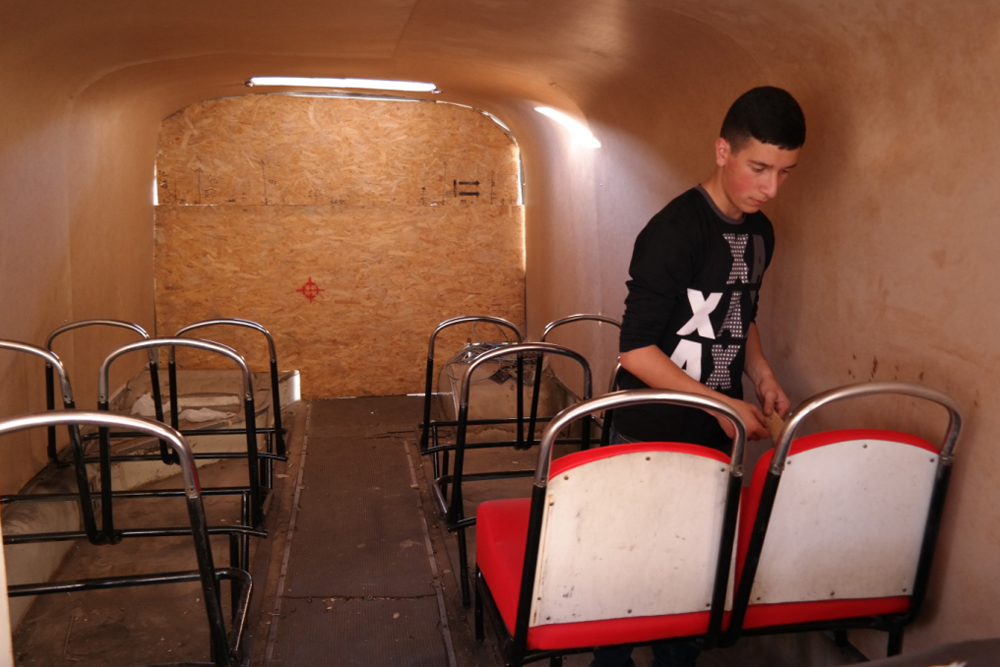 The windows have been hermetically sealed, the driver's seat has been closed with a wall, to get a screen effect, and the old black leather of seats and backrests has been replaced with bright and red leather. Next to the entrance, they set up a counter, which will serve as a bar as well (they'll be selling juice and popcorn to the audience).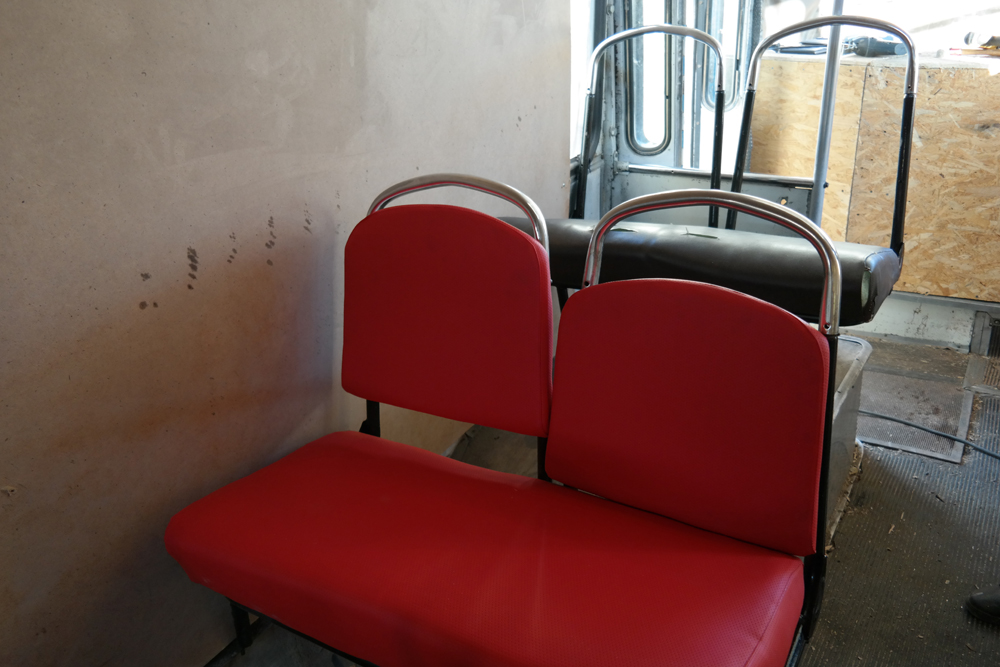 The ticket price will not exceed 500 drams. 14 spectators will be able to sit and watch a movie at the same time. The bus will be equipped with a ventilation system to ensure a cool environment in the hermetically sealed area. The film selection will be based on open discussions on Facebook and Instagram. There will also be educational, documentary films, as well as cartoons for kids.
Khachatour's parents support him, too. His mother, Kristine Gevorgyan, recalls watching a film 22 years ago together with her school class in the presently non-functioning cinema building of Jermuk. As far as she remembers, the building hasn't served its purpose since. Jermuk's cinema building is quite beautiful and significant. It has been privatized since independence, changed two owners, and is still idle.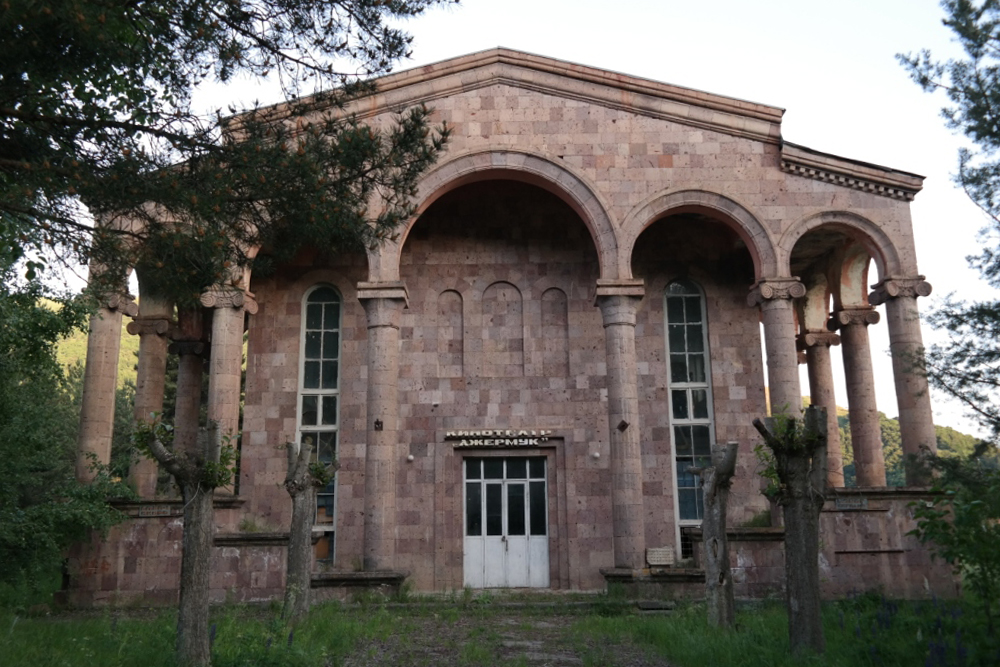 Non-functioning cinema building of Jermuk
"I feel sorry that the current generation of Jermuk residents is deprived of the pleasure of attending cinemas," says Kristine, "Watching movies together brings people closer, as do traveling and joint events. Of course, you can watch anything on the Internet now, but I think watching a movie with a group sitting by your side and discussing it afterwards is a different pleasure. "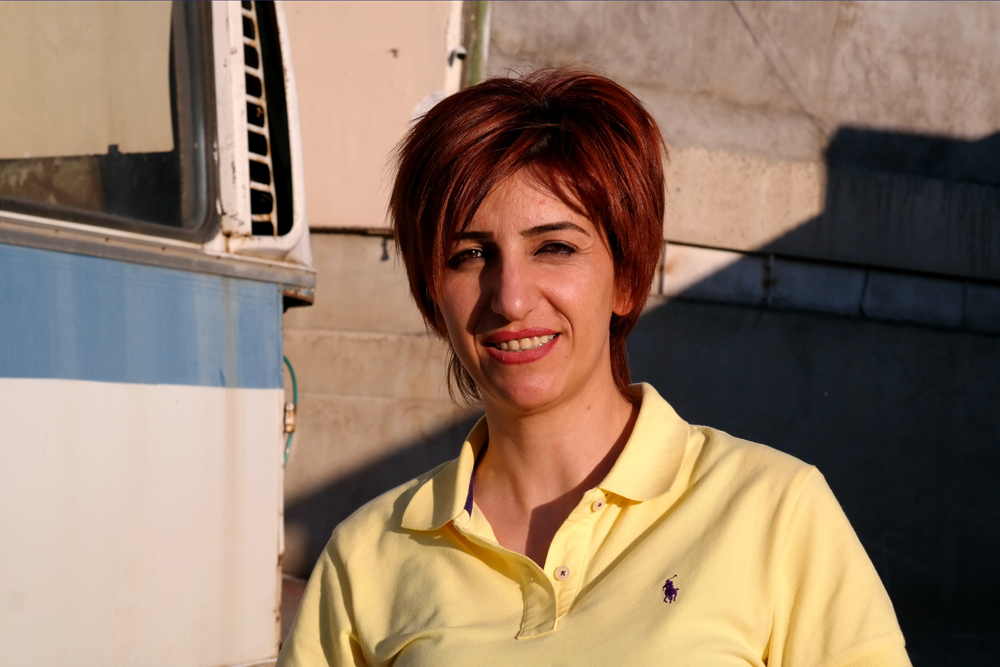 Kristine Gevorgyan
They learnt about their son's idea only after Khachatour's project had reached the final of the contest. Khachatour studies at the Armenian National Polytechnic University, Faculty of Cybernetics, Department of Automation. "My son studies in Yerevan. He came home for a vacation in January. That's when we learnt about this. He didn't want to say anything in advance. And then, when everything was confirmed, both my husband and I tried to help, because this is his first serious idea to become a reality and I think it has a potential for further development. "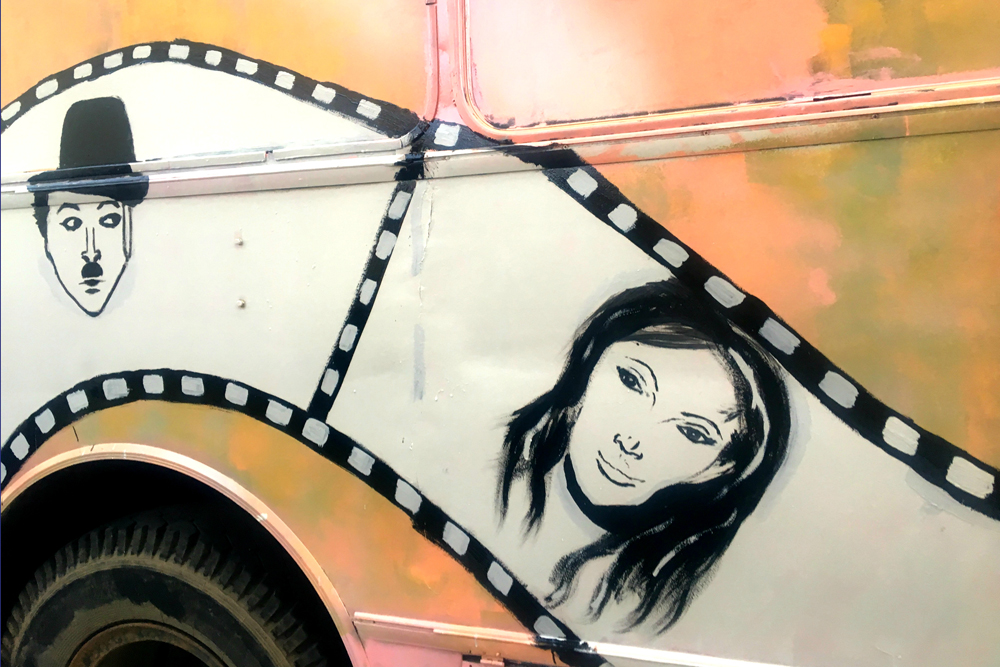 Cinema on wheels will not park only in Jermuk. Khachatour intends to visit the surrounding villages in the province. "Screenings will be free for the villagers. We will appeal to the municipalities for support, " Khachatour says.
The opening of the cinema on wheels is scheduled for July 2. On that day, Jermuk residents and tourists visiting the city can plan their day more interestingly.