Yerevan's Construction Waste Graveyard; Nork's Gorge Gradually Disappearing
12:12, July 5, 2017
So much construction waste has been dumped into a gorge in Yerevan's New Nork District that parts of the site have risen to the level of surrounding streets.
Many say it's close to becoming a second Noubarashen, Armenia's largest waste disposal site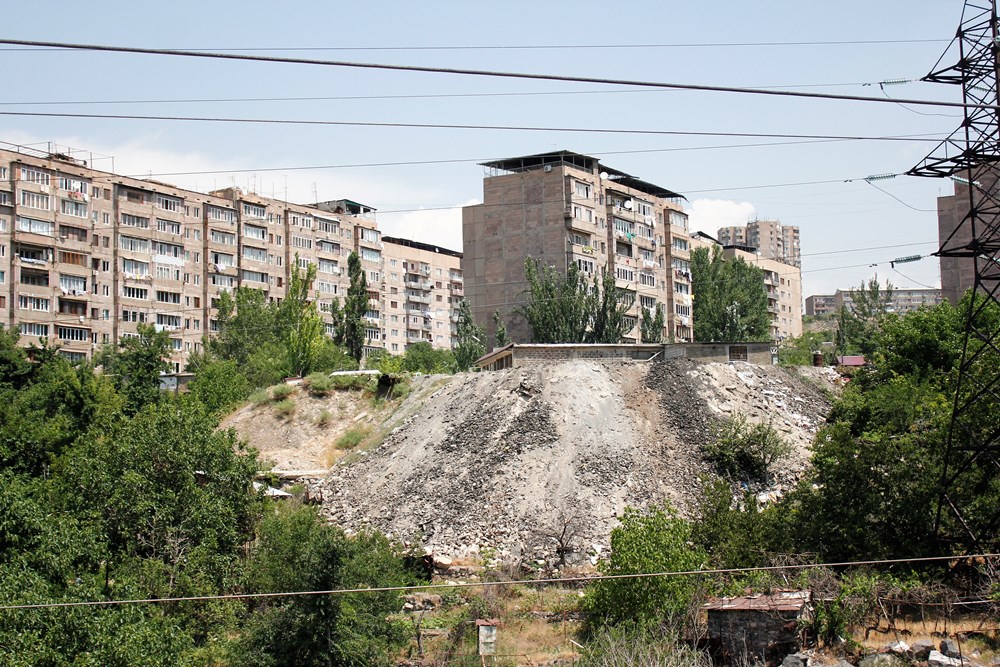 For years, area residents have created small garden plots in the gorge, a welcome respite from the summer's heat and a source of homegrown produce.
All this is being threatened by what some say is a conscious attempt to fill in the gorge and then privatize the land. Hundreds of tons of waste now litter the gorge.
Only a few are brave enough to name names.
The photo below shows how this section of the gorge, near the terminal for the #73 minibus in Nork's 9th District, has been filled in to form an extension of the road.
When I visited the area, two guys tried to convince me that construction waste has been dumped at the site since the 1990s and that it proved to be beneficial to those who couldn't afford public transport. They could simply traverse the gorge by walking across the bridge of waste.
So, who's responsible for the growing garbage issue in Nork's 7th, 8th and 9th districts?
The first name that comes to mind is Armen Oulikhanyan, who's served as Nork district head since 2012.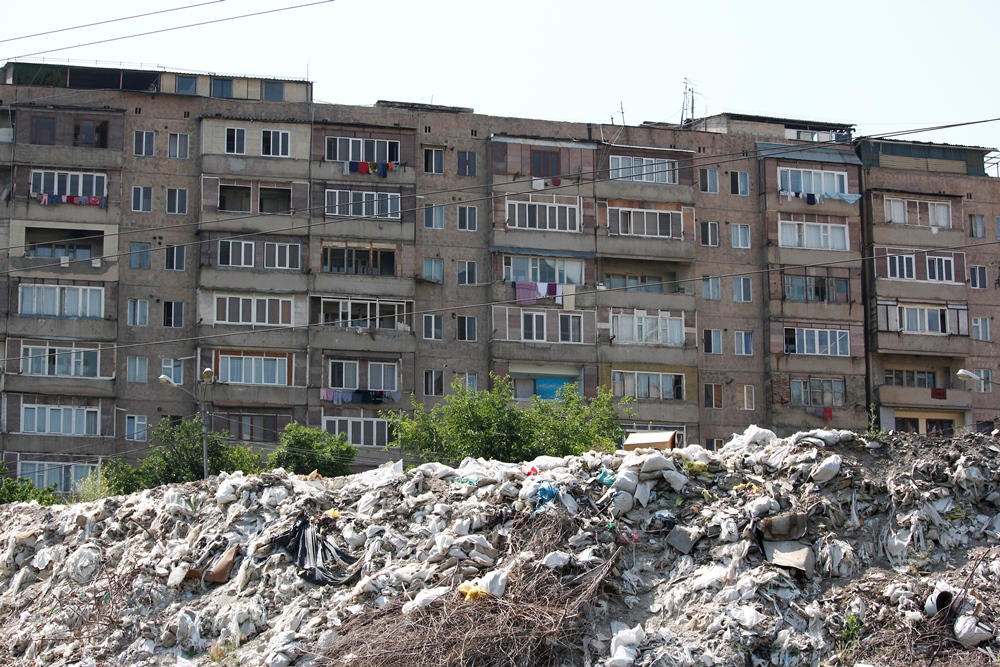 A dentist by profession, Oulikhanyan also served as the Nork deputy district head before being promoted and ran the Yerevan Municipality's health department.
Hetq tried to reach Oulikhanyan, but he was away on business. Instead, we were passed off to Emil Ivanyan, head of the district's communal services division.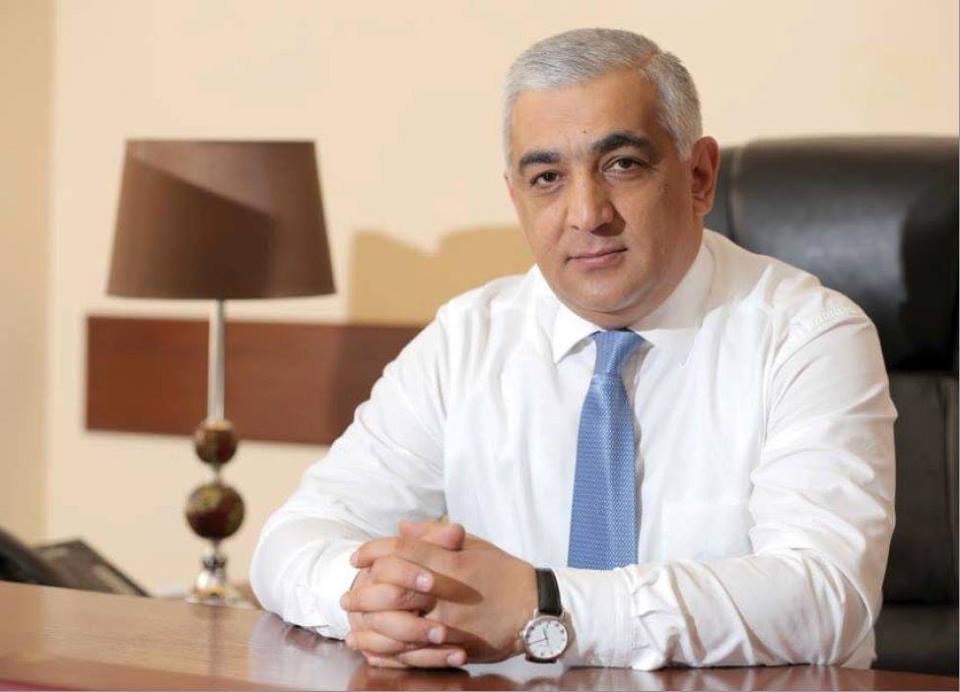 Ivanyan, on the job for only four days, gave us the usual positive spin on the matter. "We'll follow up and make sure garbage isn't dumped," he said. I wasn't impressed and got the strong feeling that no one at the district office had the slightest idea about resolving the problem.
"I've been on the job for four days, but have visited the site and talked to the local housing councils. The place will be patrolled and those caught dumping trash will be penalized," Ivanyan said.
He added that area tenants have nothing but praise for their district leaders for partially covering the landfill with dirt.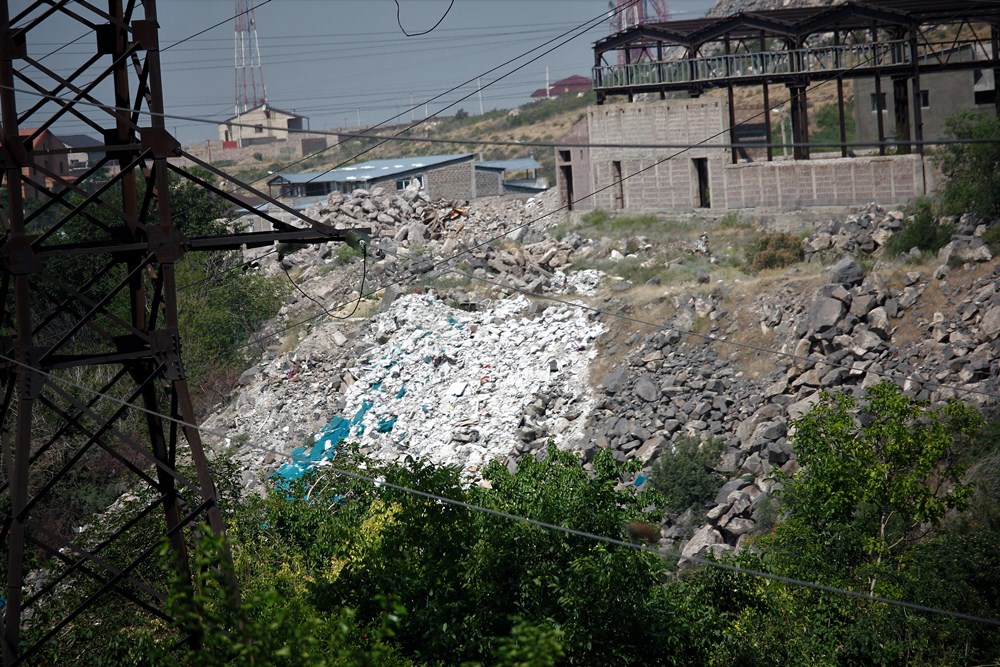 Ivanyan said it would be impossible to remove the waste from the gorge and suggested that the entire site be buried with dirt.
Amazingly, despite only being on the job for four days, Ivanyan was optimistic that the problem would be solved within the week.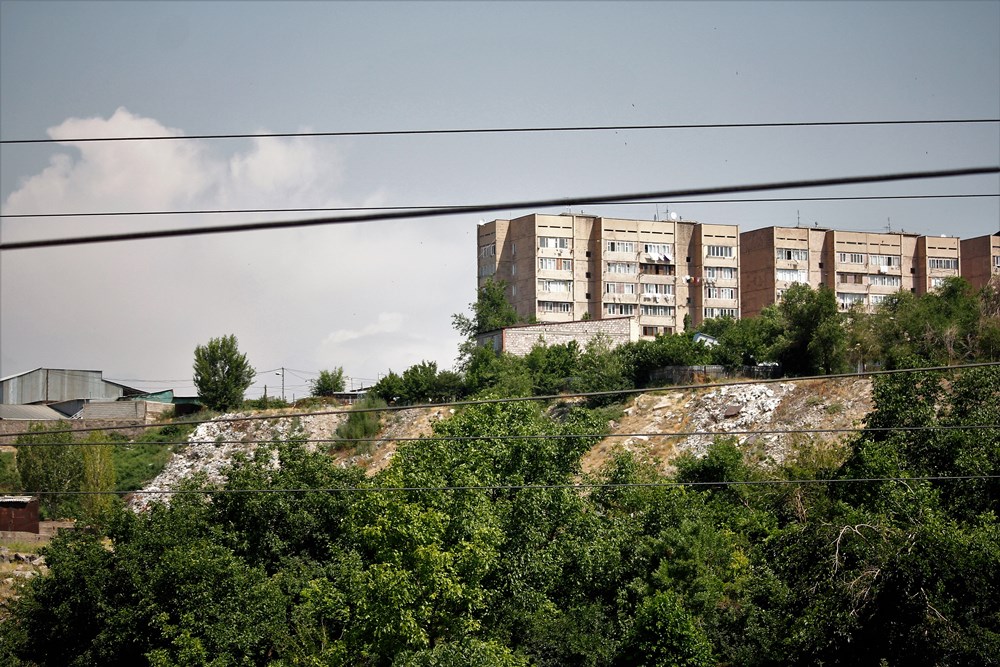 Ivanyan pooh-poohed the idea that the land could be privatized, pointing out the existence of a large electricity pylon nearby, making any construction impossible.