No Easy Work: Yerevan Native Lousineh Adapts to Village Life
10:41, July 18, 2017
It's early morning. We're headed to the village of Kaghtsrashen in Ararat Province.
Villagers are busy gathering the peach crop. They work in the fields until the sun gets too hot.
We get out of the car and head towards a group we spot in the field. Some of the men are carrying pails full of peaches, unloading them on a sheet spread beneath one of the trees.
A young woman carefully places the peaches in crates.
They're all talking and joking, except for the woman filling the crates. I ask her why she's not animated like the rest. She whispers back, "I'm a worker."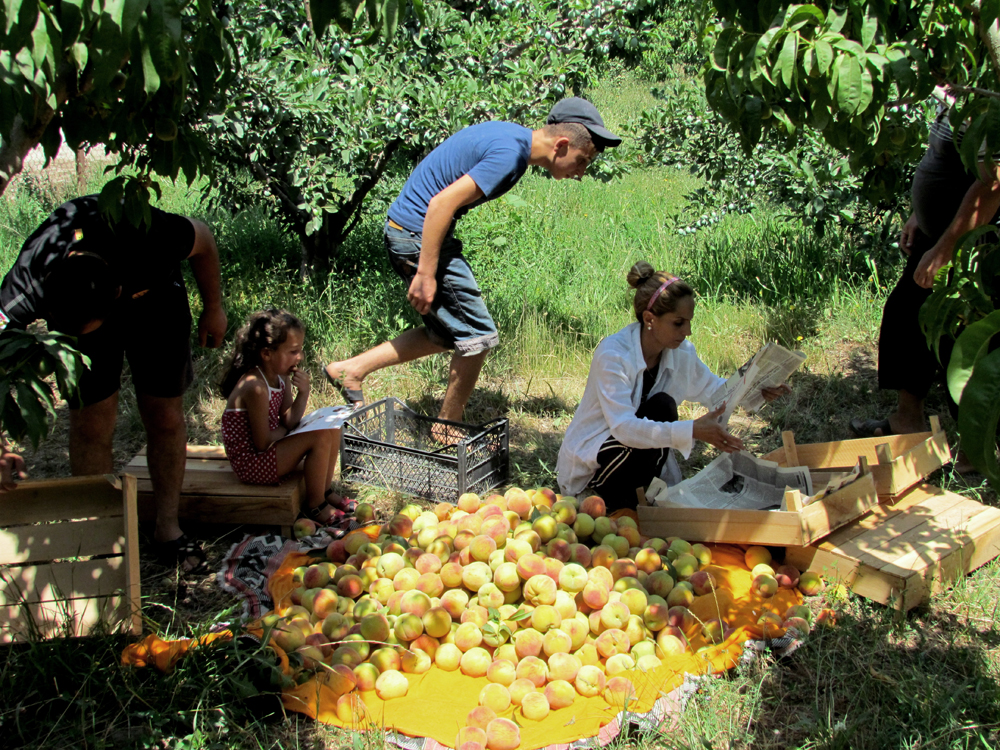 Lousineh Haroutyunyan is a 31-year-old native of Yerevan. A few years ago she and the family moved to Kaghtsrashen. They live in a wood shack but will soon start to construct a stone house.
After her husband died, it fell to Lousineh to care for their daughter Marina, now six. Farming was new to Lousineh and the work was tough at first.
During the fruit season, Lousineh gets jobs as a day laborer in the fields. Early in the season, she tends to the grape vines and later, during the harvest, she sorts the fruit and boxes them.
She receives 5,000 AMD ($10.50) daily for the work.
During the apricot harvest, she worked for the Spayka company. Today, she's been hired by a family who owns some peach trees. Lousineh says she has no problems to speak of.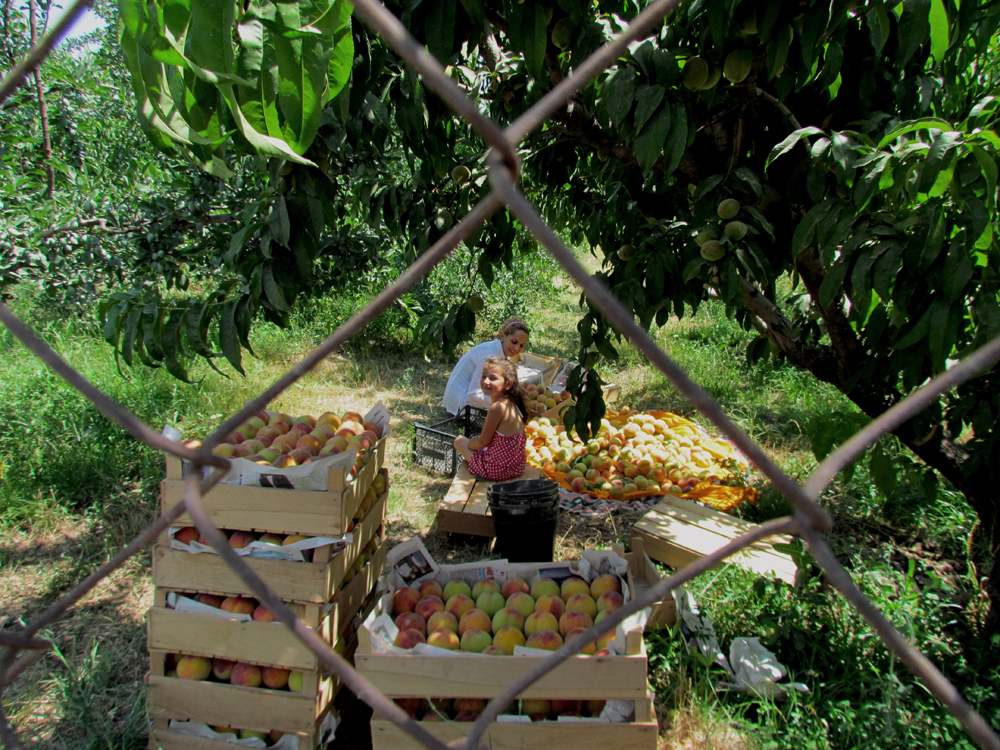 "Everyone strives to work in good conditions. They want to work in a store that's cool, not hot. But her in the village, this is the work we must do," says Lousineh, packing the crates quickly to get to market.
"If you don't work in the village, you can't live. I like this work. I have my daily work. The day passes, and I meet people. And I learn new things about farming. I see how others grow tomatoes and peaches, so that I can apply those skills here," Lousineh says.
She's a fast worker, sorting the damaged fruit from the rest, and takes personal pride in the job she does.
Her daughter Marina, sitting on the crates supposedly reading a paper, suddenly strikes a pose when she notices that I'm taking her picture.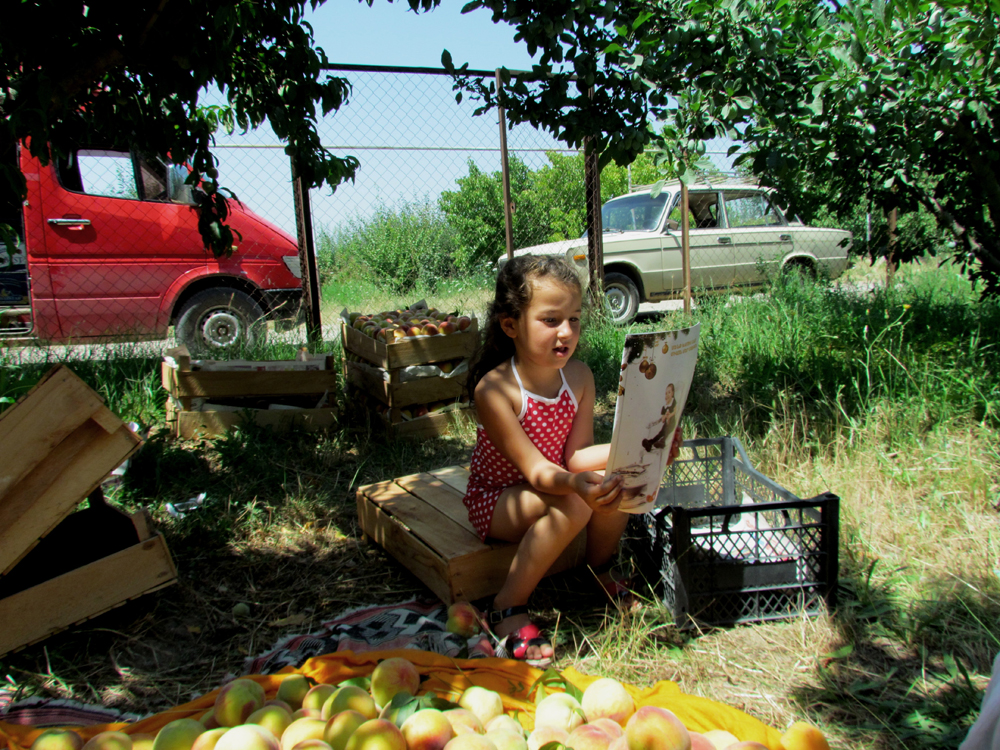 Lousineh says her 5,000 AMD in daily wages is sufficient for the family to get by.
What she can't understand is why so many people sit home, complaining that there's no work.
"There's no shame in doing field work under the sun. What's shameful is having nothing, being dependent on neighbors," Lousineh says.
I ask her what she does during the winter. Nothing, she answers. She can't find work then.
"There is no easy work. What's easy is to sit, unemployed, and go hungry," says Lousineh.