Hitchhiking with Narek: 4,000 Kilometers Through Turkey (Part 1)
22:47, August 29, 2017
Hi, this is Hetq photographer Narek Aleksanyan, here to tell you, via photos, about my recent two-week, 4,000-kilometer hitchhiking adventure.
I travelled to Turkey, Armenia'sneighbor to the west.
I had heard that it was easy to hitchhike in Turkey. It would be my first time traveling there. I purchased a wide brim hat at a stall at the Barekamutyun subway stop in Yerevan and got an online visa. I would have paid double at the border. I stuffed some essentials in a rucksack- shirts, socks, cigarettes, a large map, and some buckwheat to eat. Naturally, before leaving Yerevan, I forgot to take the map.
I hit the open road, spending the first night at a friend's house in Tbilisi. I had hitch-hiked to the Georgian capital with my friend Ani and her eight-year-old boy. We parted ways, and I headed for Turkey.
Two days after leaving Tbilisi I was on the shores of the Aegean, some 1,500 kilometers to the west. It was only after arriving that I realized that all the photos I took on the way somehow got erased - what a bummer!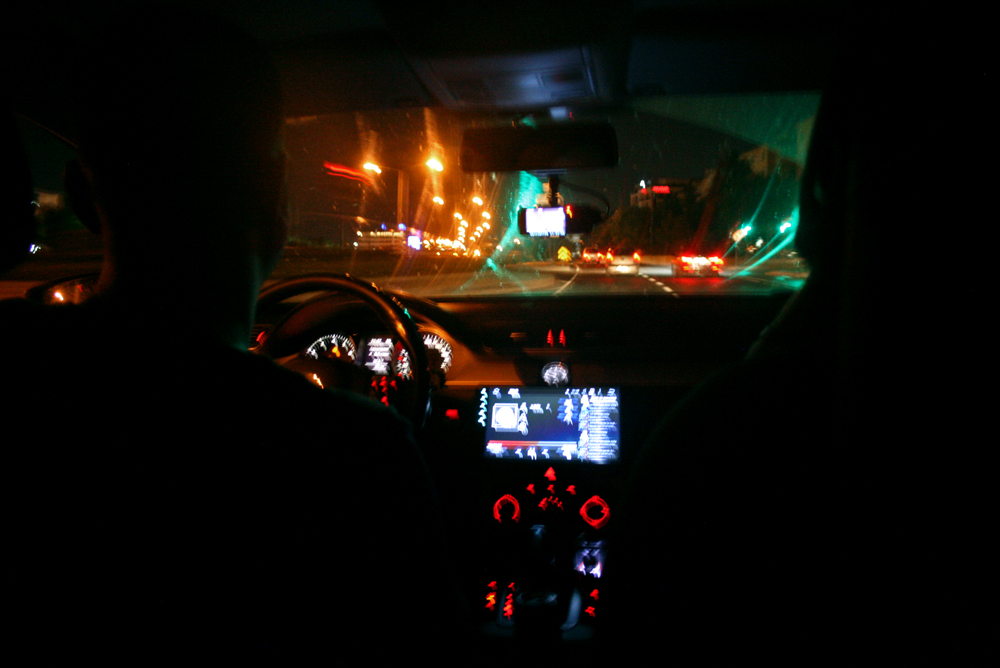 This is the car that took me to Izmir. There was another hitchhiker in the car. The guy gave me my bearings when we arrived. I headed to a vegan café to hang up.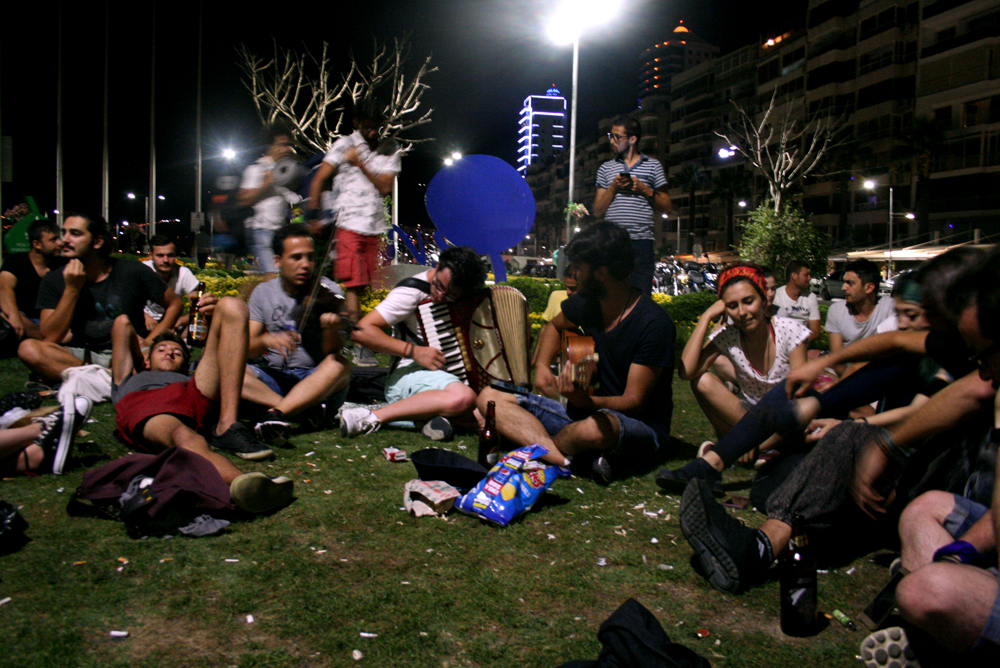 After three days on the road, I wound up at this park. Listening to the ethnic music played on the guitar and drinking the proffered wine, made the evening special.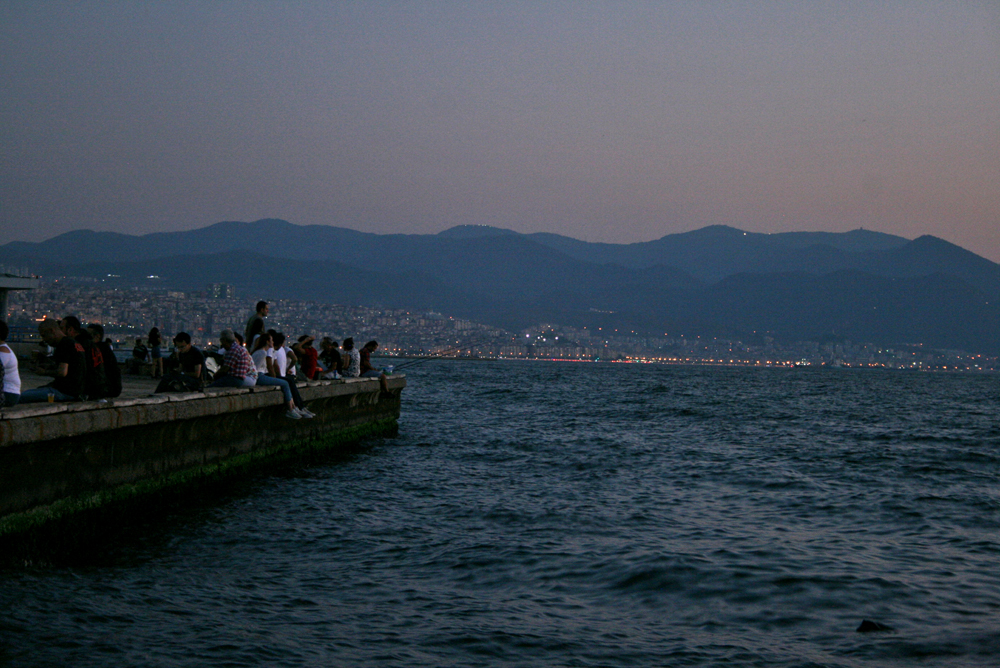 The Aegean Sea

Izmir is one of the most liberal cities in Turkey. Thousands of young people from all over flock to Izmir during the summer.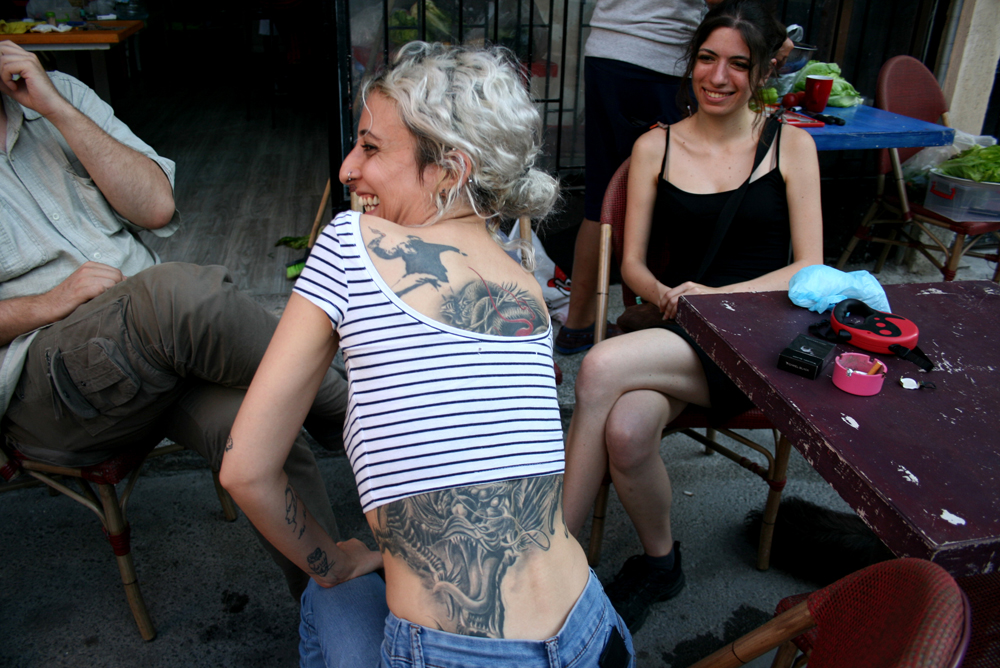 A morning at the vegan Cafe Antika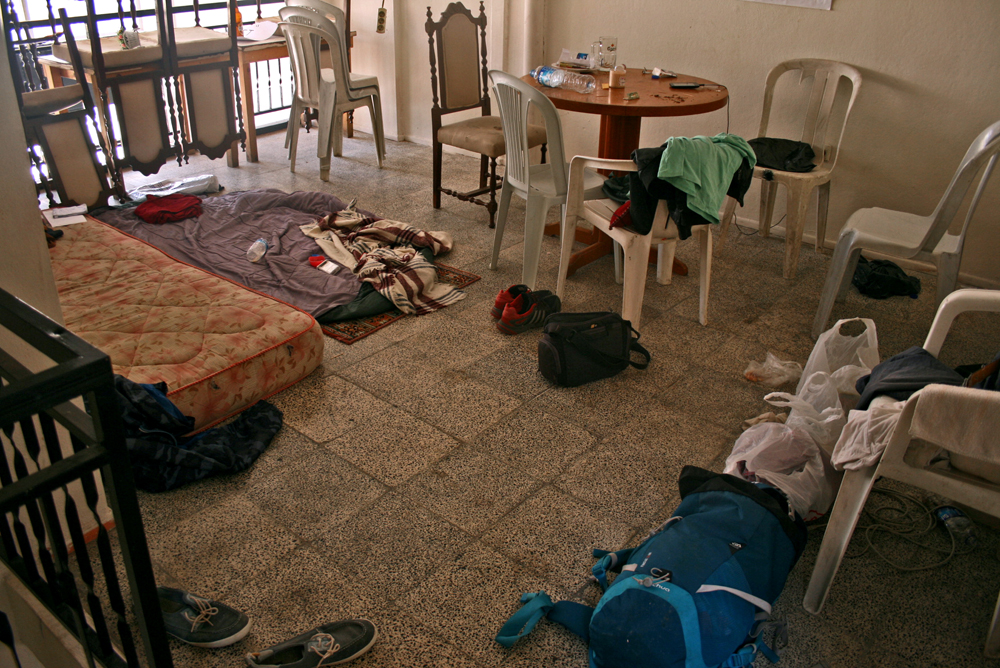 As noted, everyone heads to Izmir. The café's second floor is full young people crashing for the night.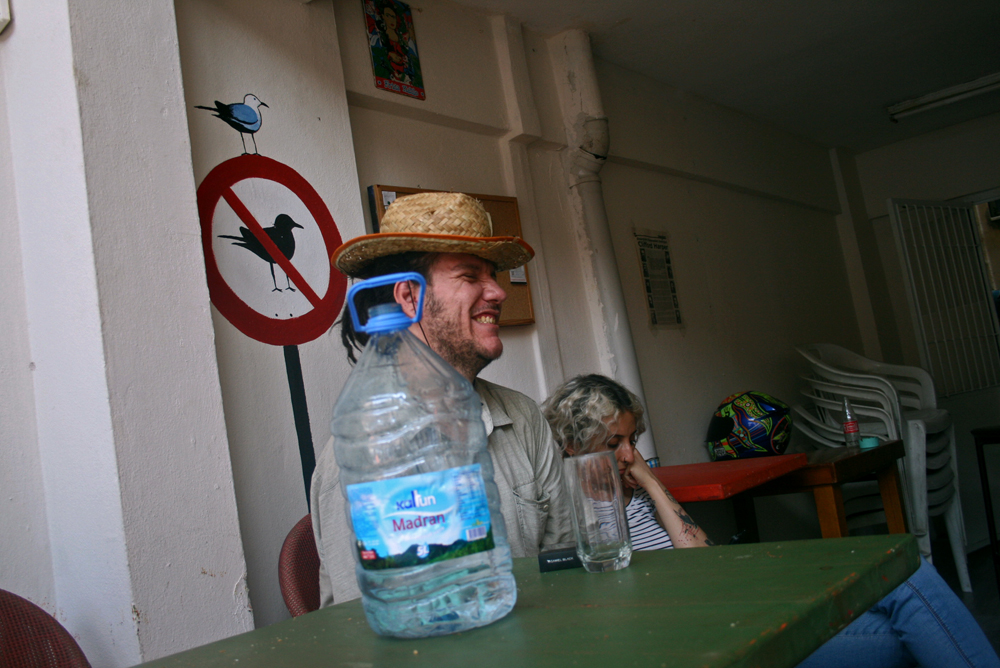 Environmental graffiti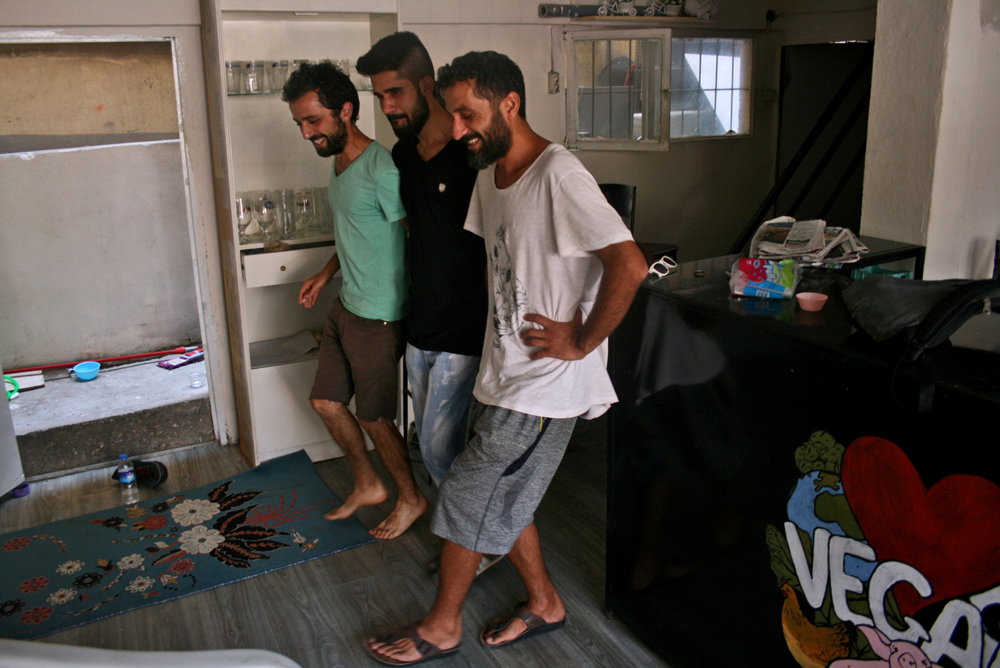 Here I am with some Kurds dancing the kochari. They were fast learners.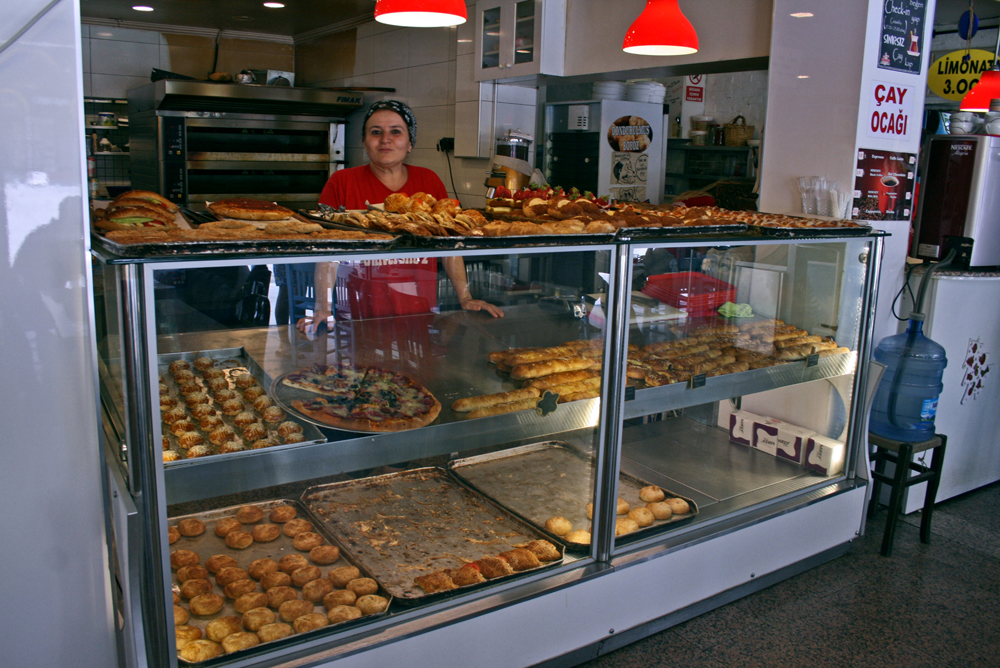 There are numerous student cafeterias like this in Izmir's Bornova neighborhood. You just need to find an empty table.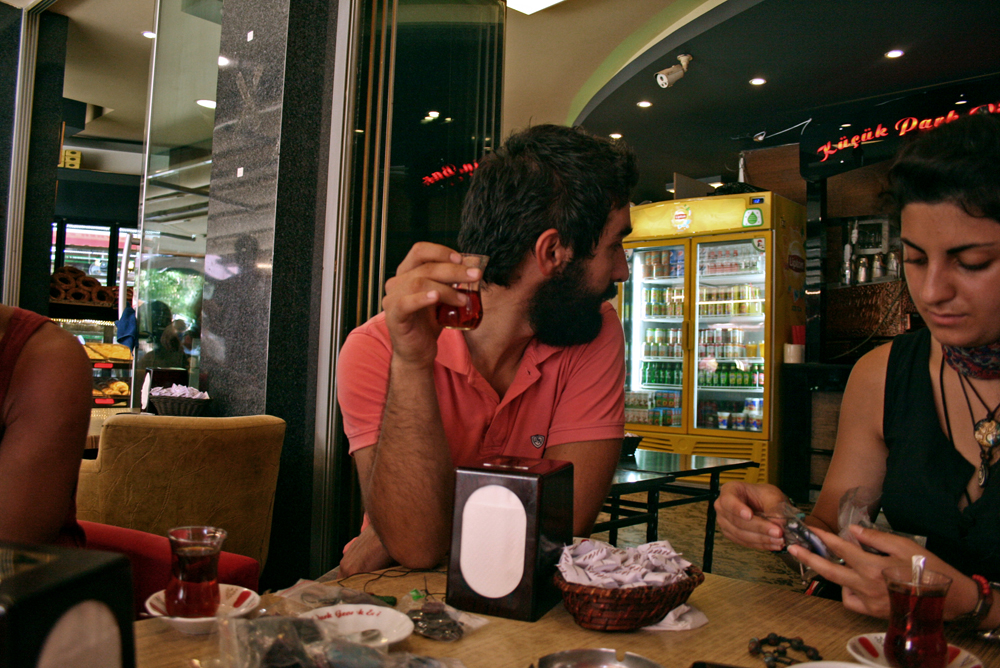 Not wanting to breakfast alone, I contacted some people from a Facebook group that are open to social invitations. All you have to do is specify how many people you want to invite, and the first ones to respond get the invitation details. I was soon noshing with a group of strangers.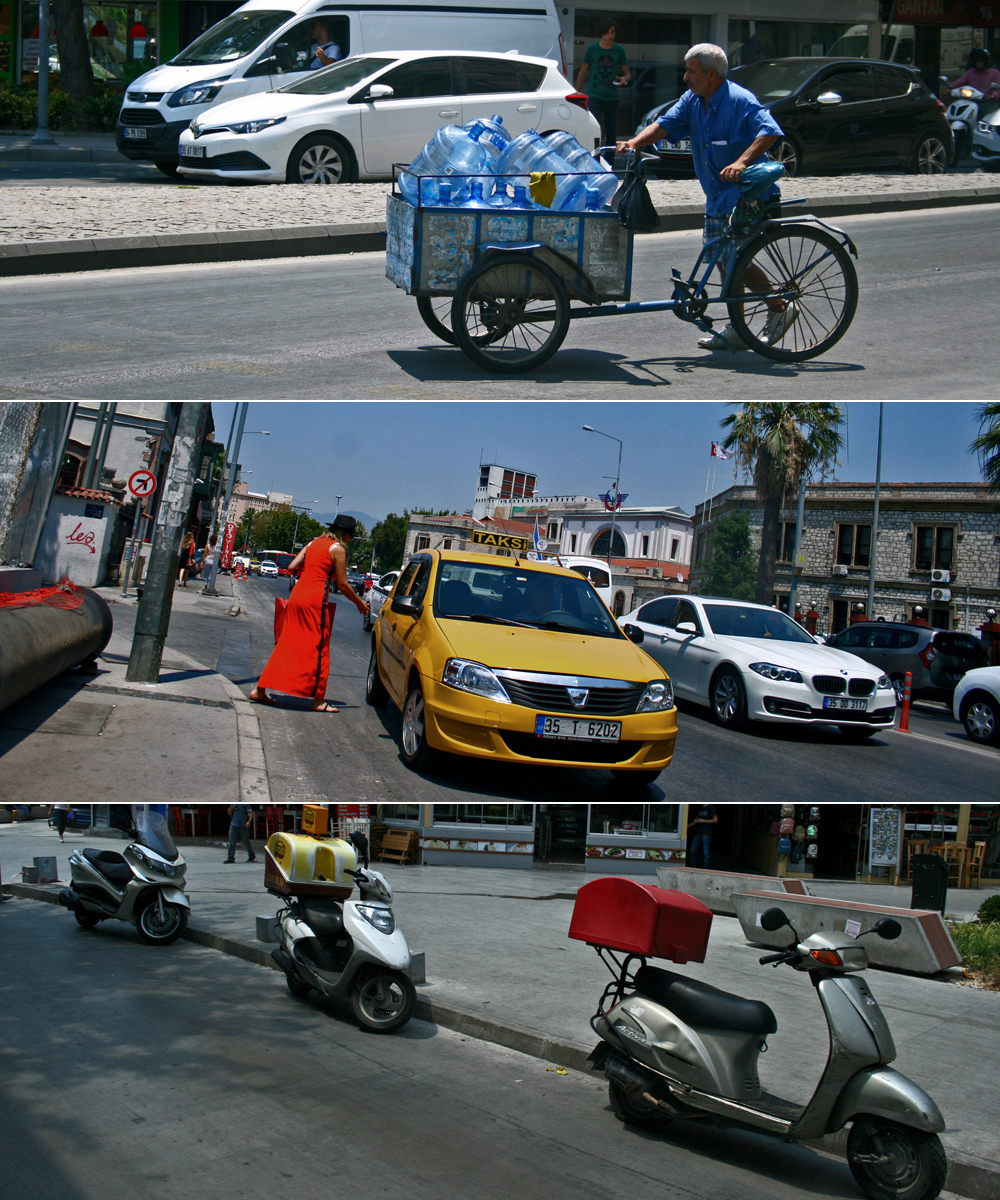 Basic transportation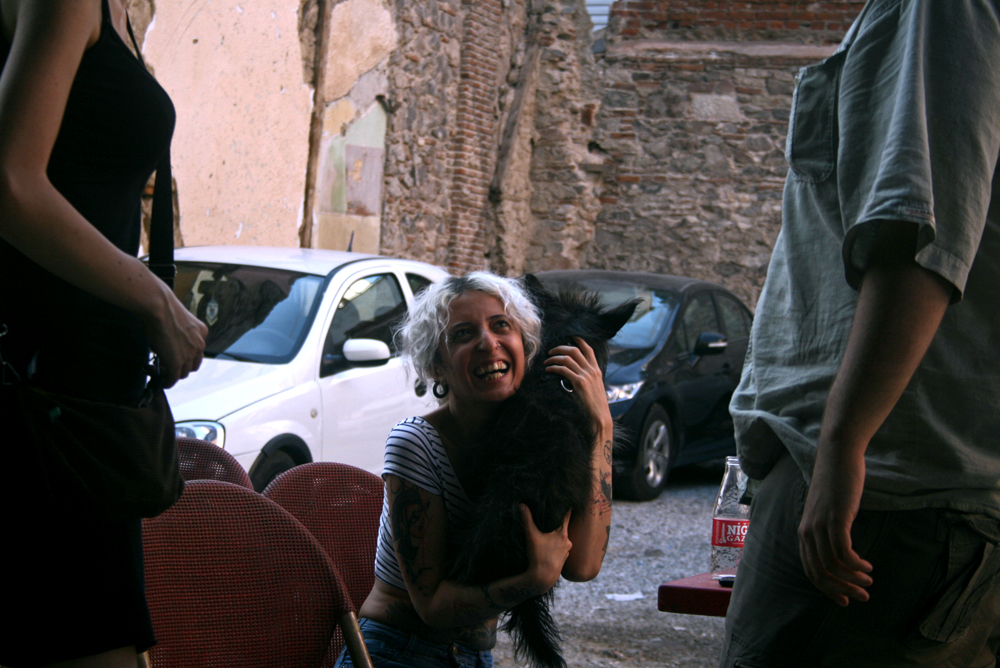 Café Antika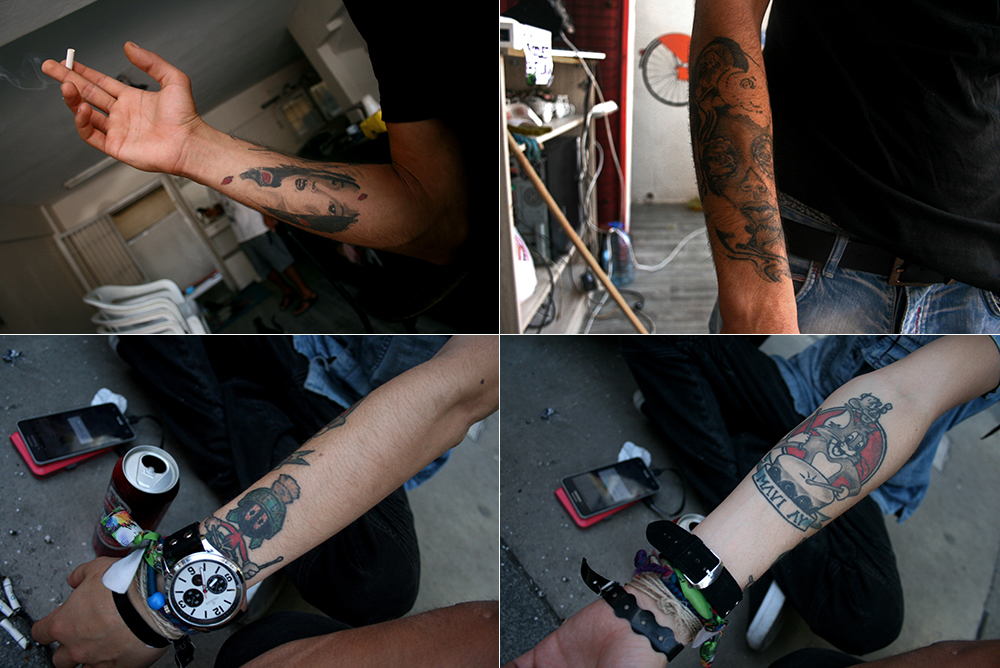 Each tattoo tells a story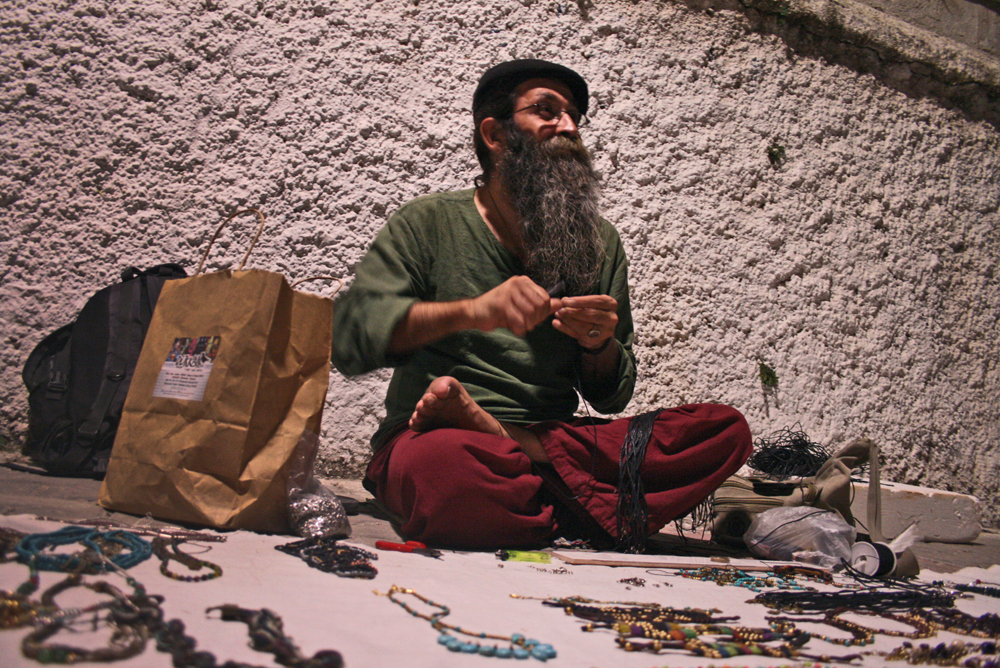 I found that people in Turkey are generally open to being photographed; especially when you say hello and thanks in Turkish.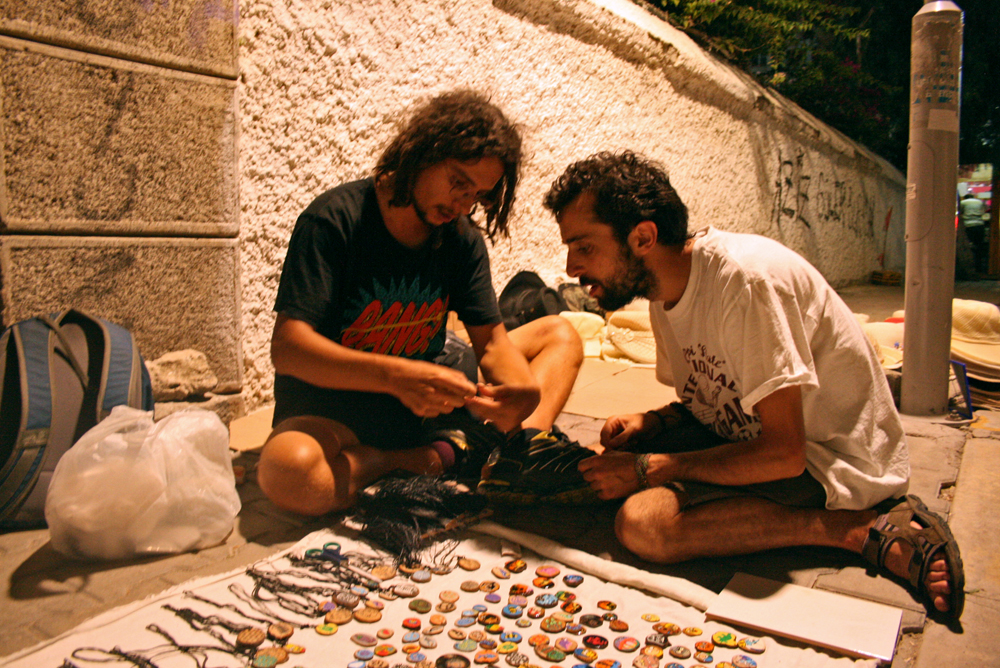 This guy showed me an easy way to make a stone necklace.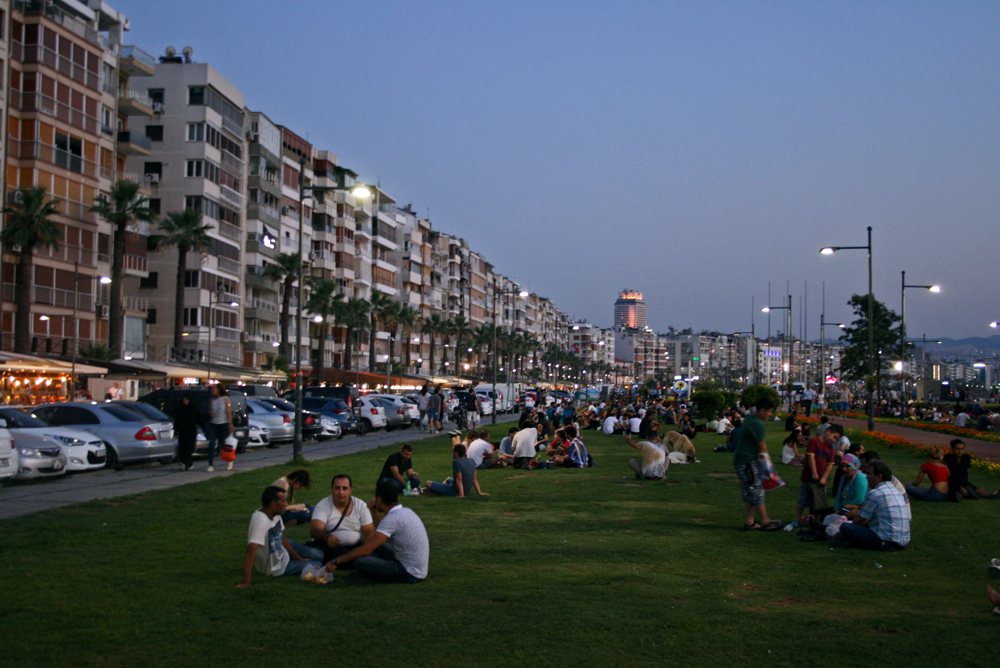 Hanging out along the Aegean shore in the city's Aslanjak neighborhood. It's a mélange of sounds from all types of instruments. Just go up to a group and join in.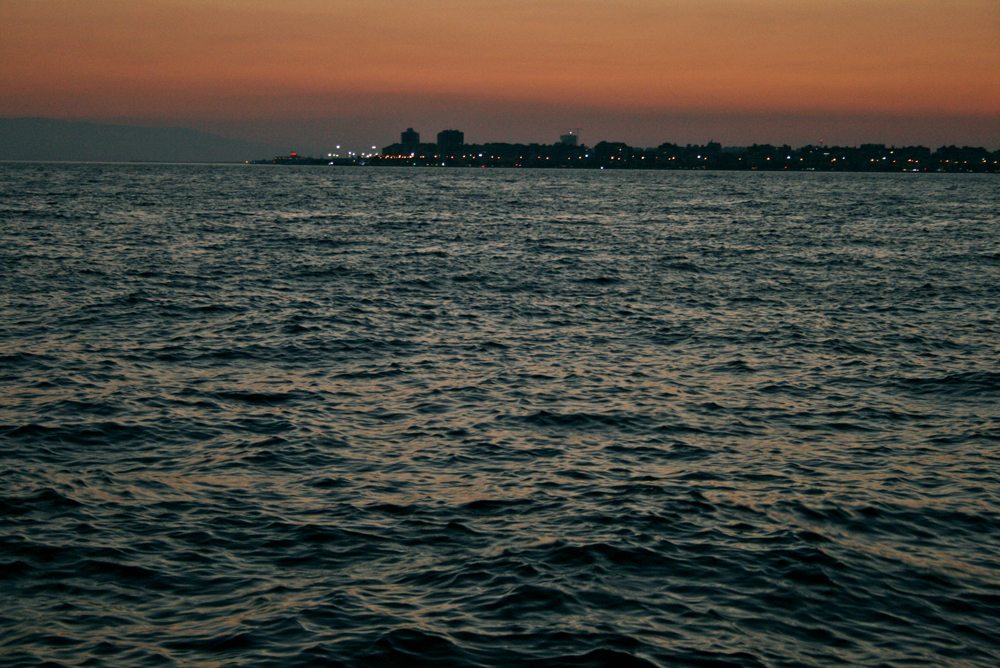 Aegean twilight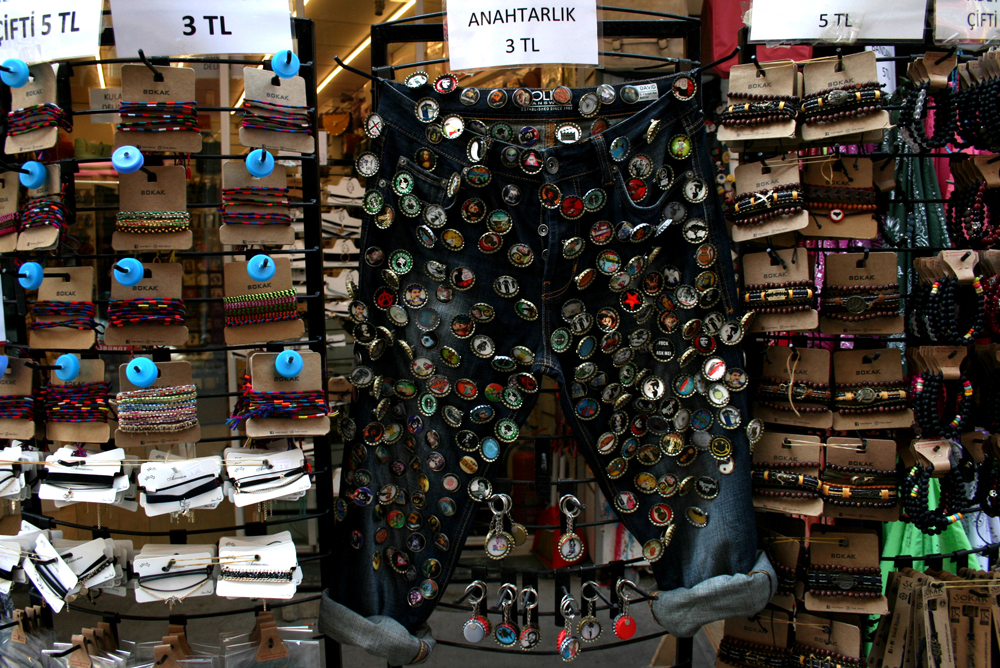 Souvenirs can be crafted from almost anything.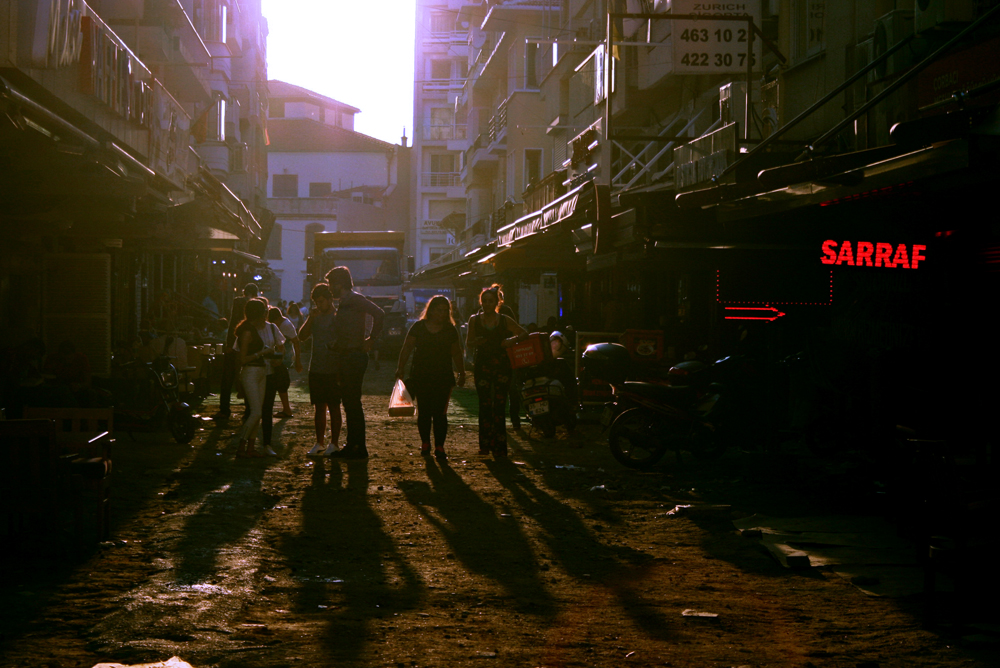 Sarraf – places to exchange foreign currency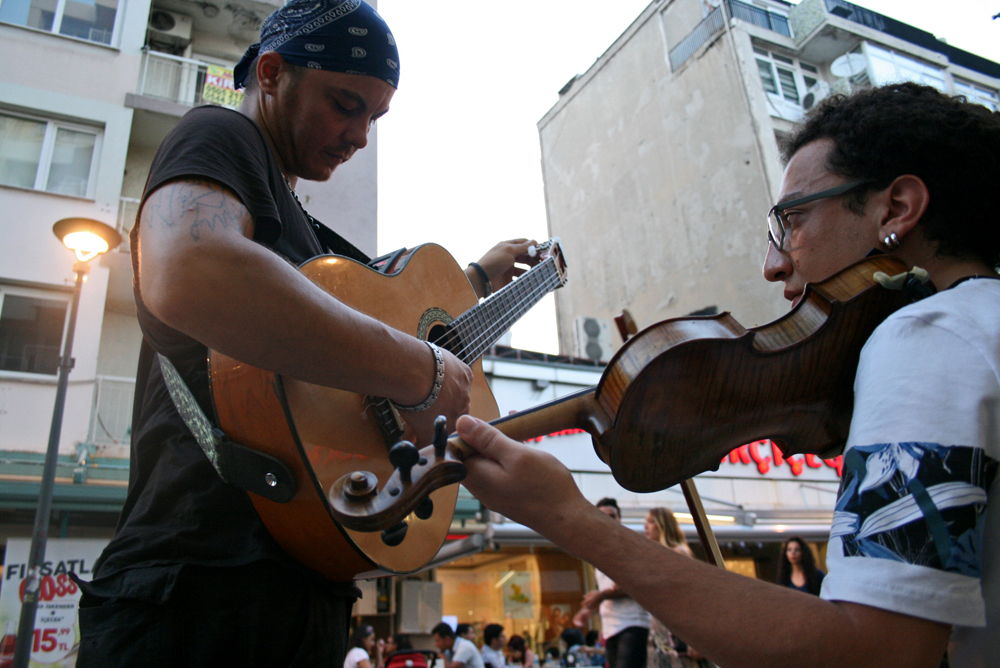 Street musicians are everywhere, and their music, typically ethnic-based, is indescribable.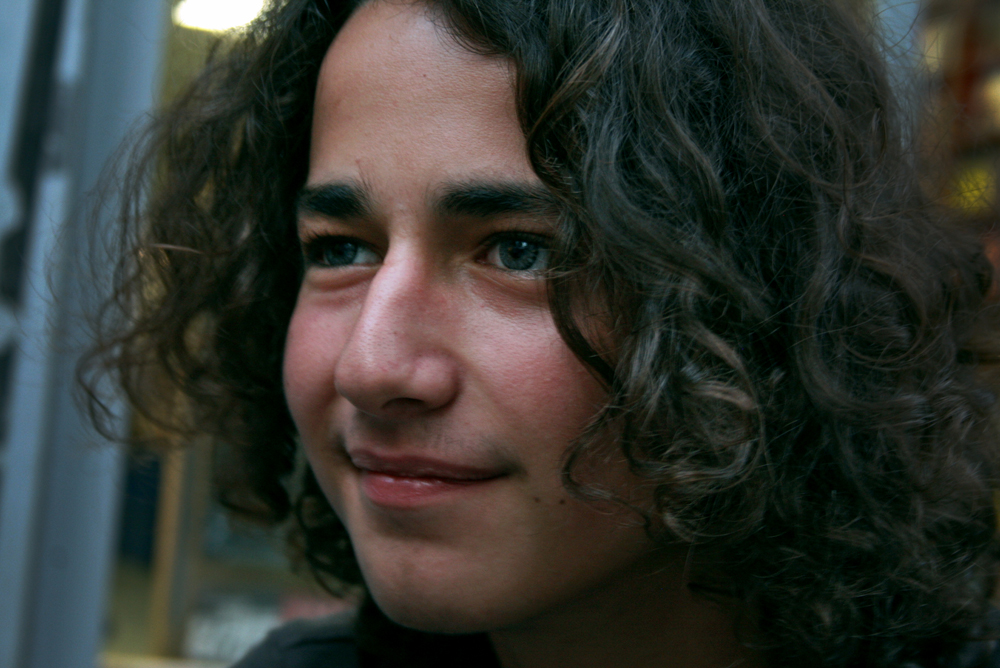 Portraiture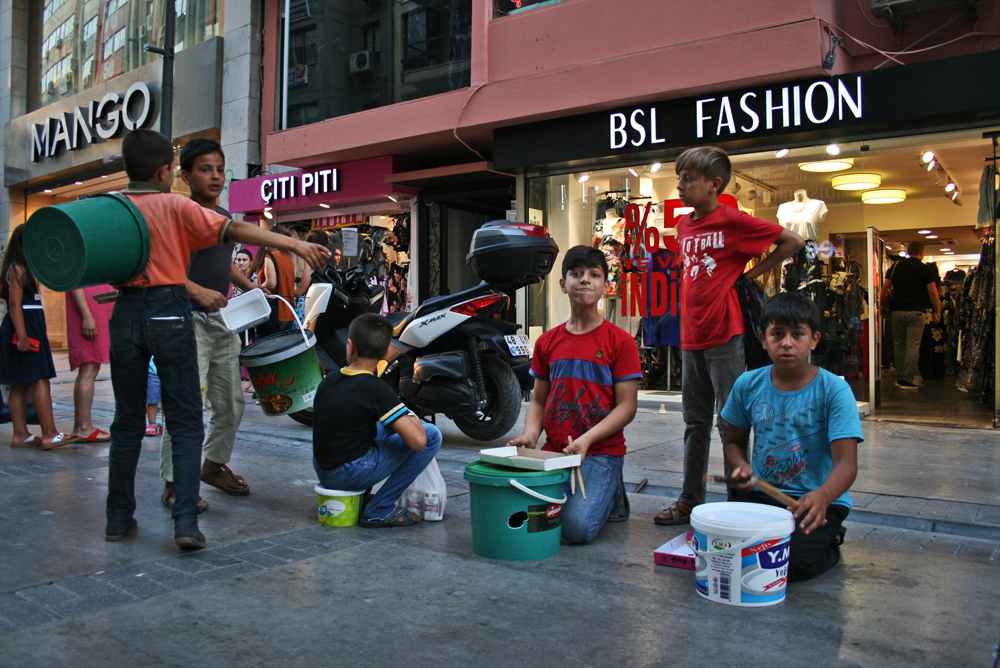 At first, there was just one kid playing on a plastic pail. It then turned into a group.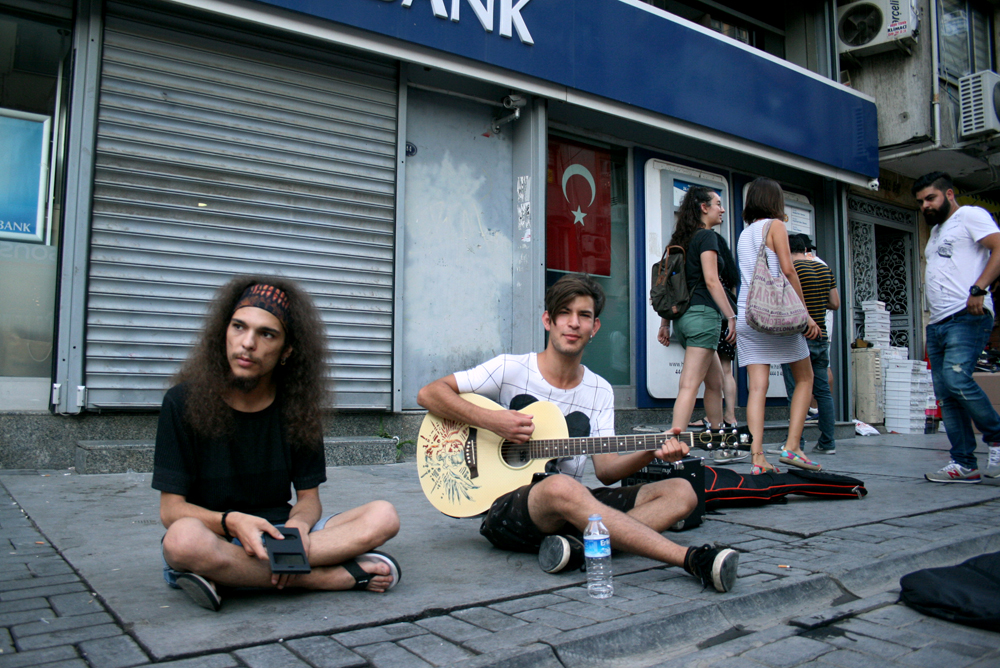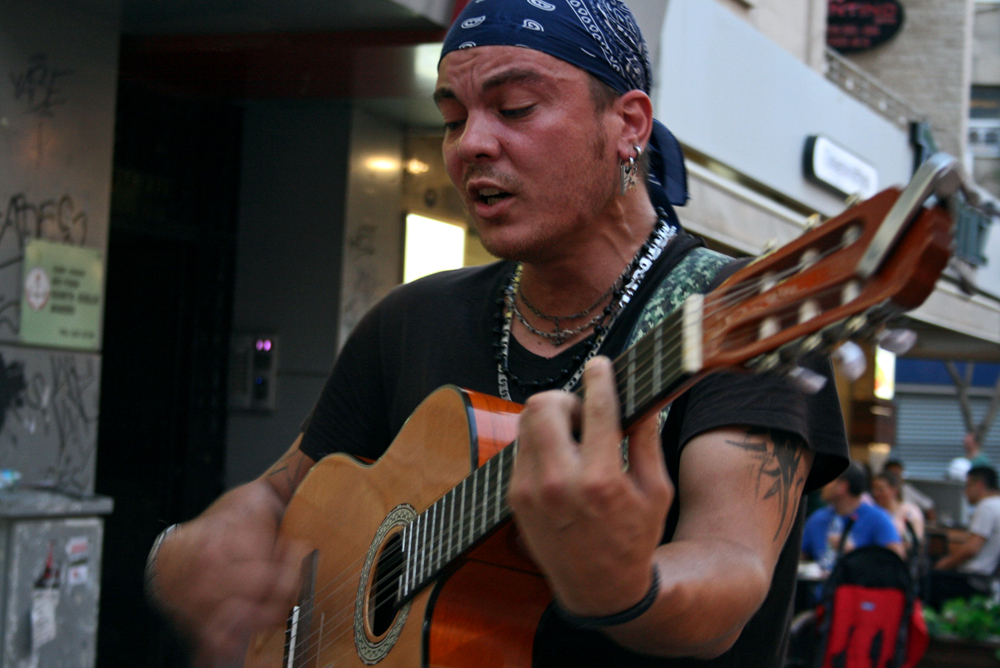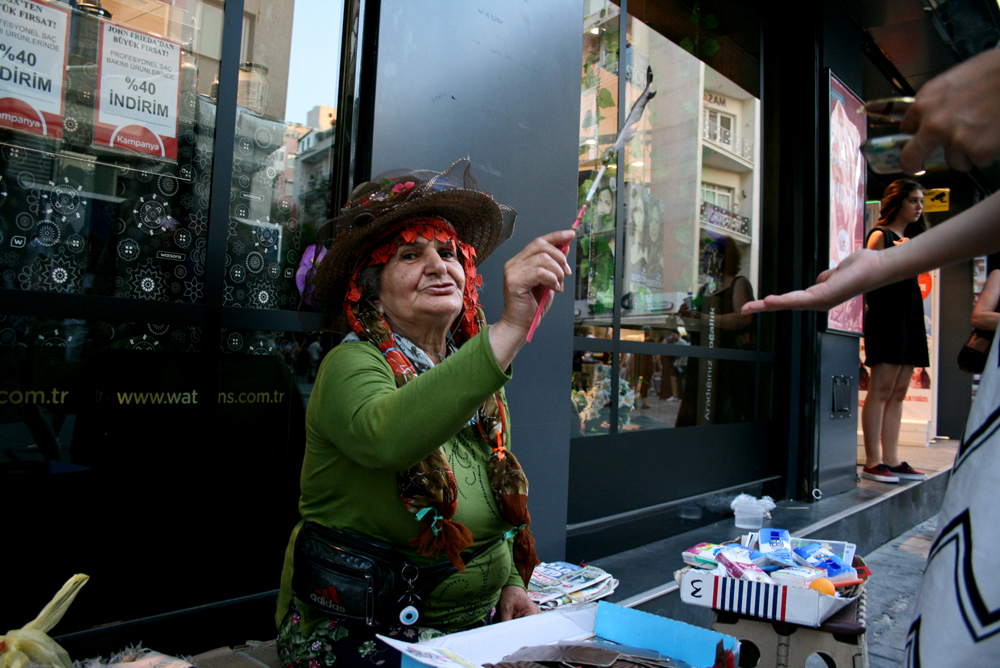 Know your fate for 1 Turkish Lira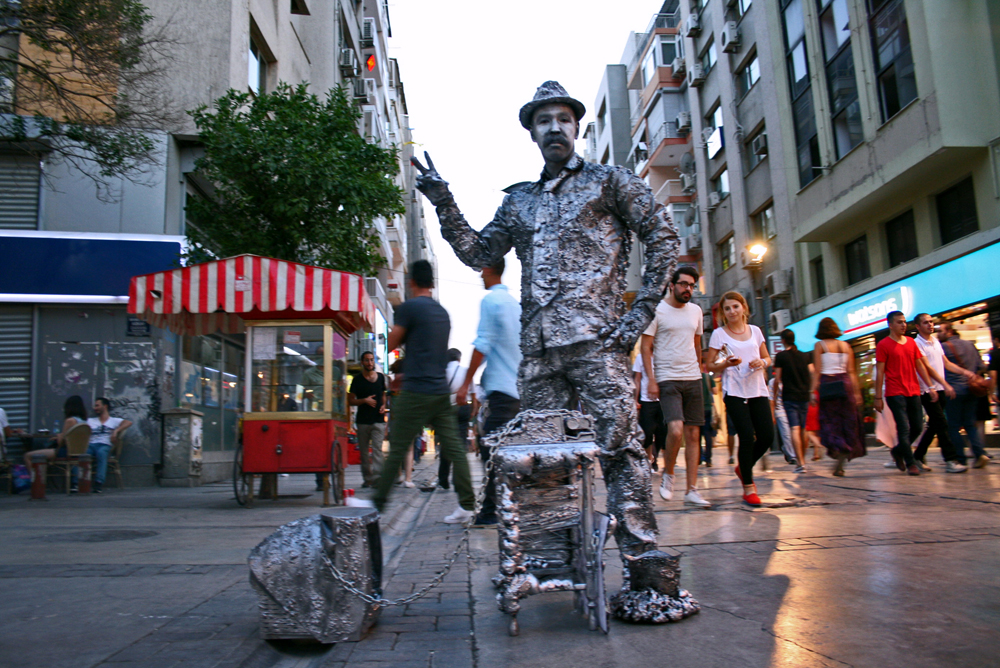 This dude must be sweating up a storm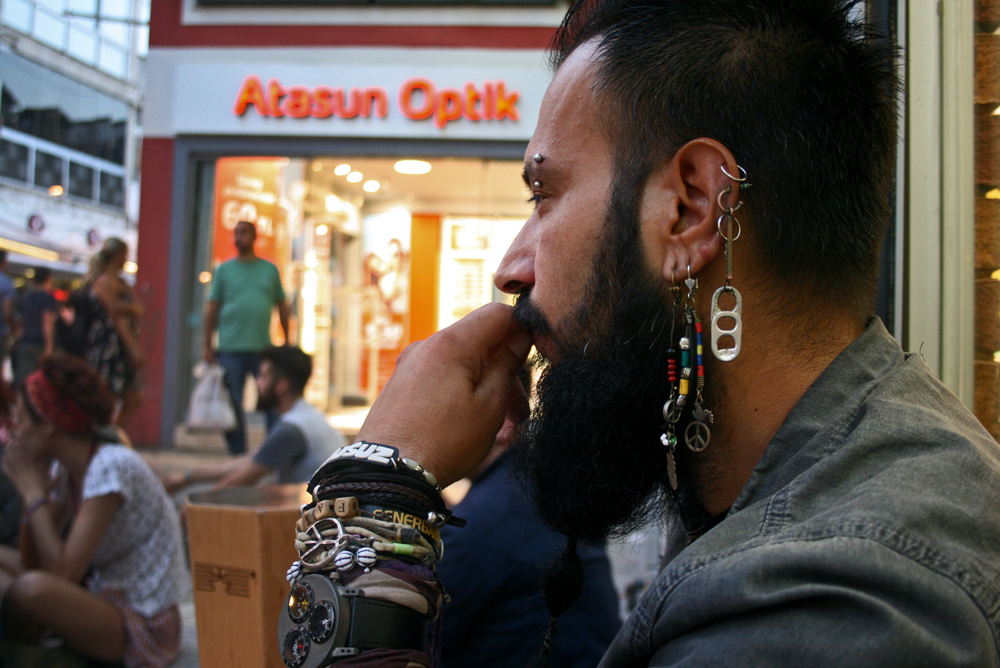 Enough bracelets and earrings for ya?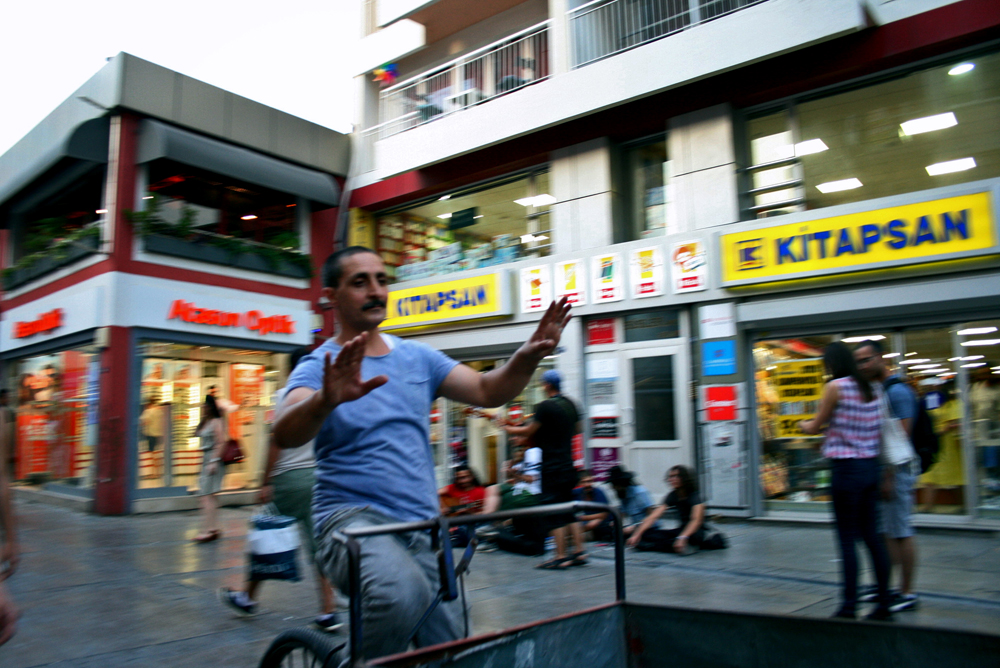 Look ma, no hands!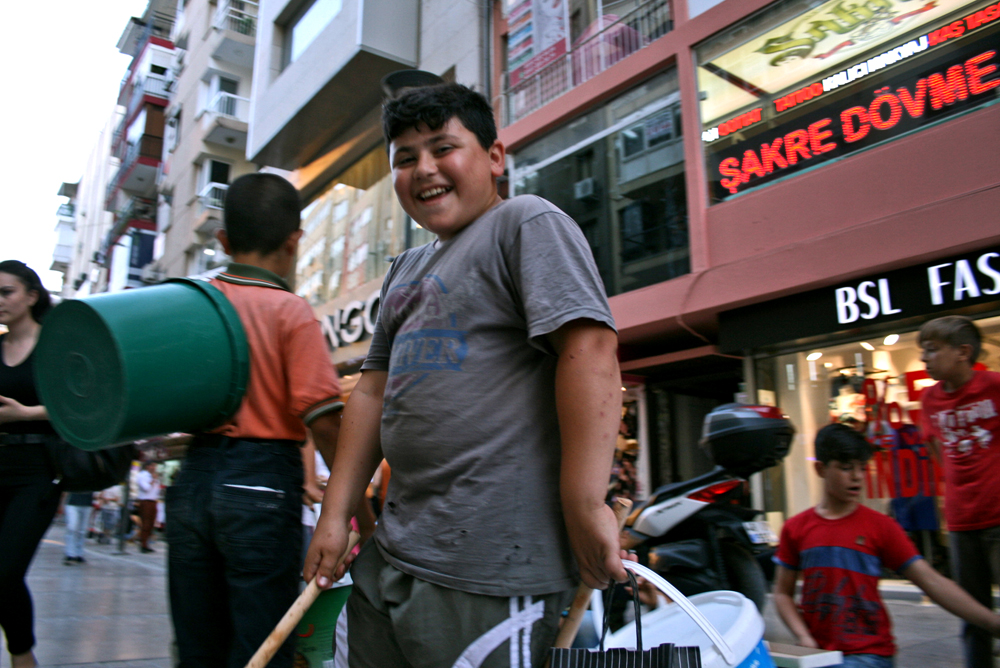 The guys take a break from beating the pails for handouts.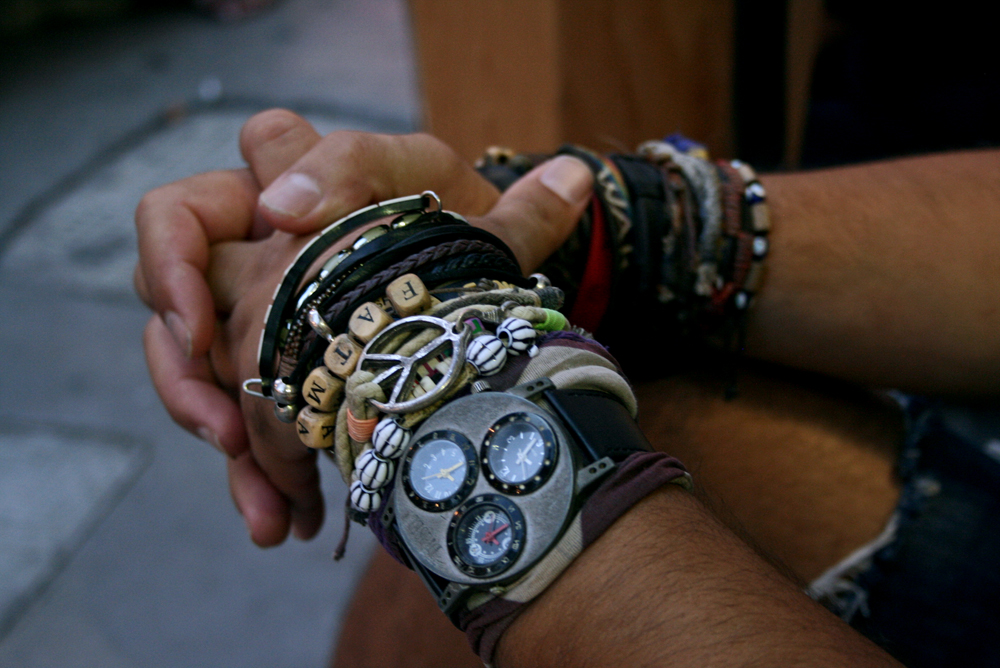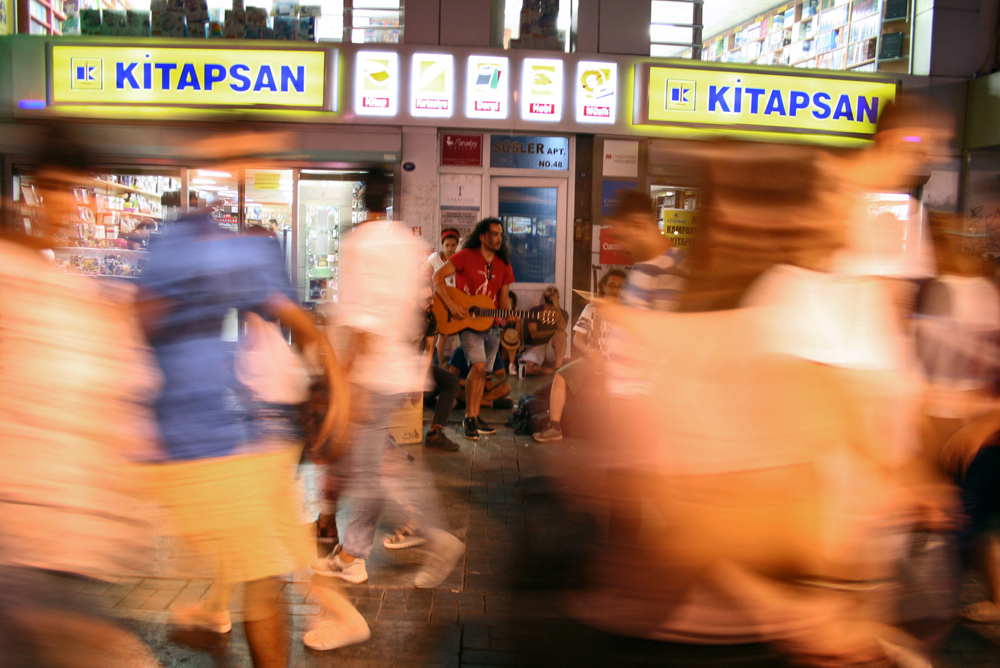 The other group is still playing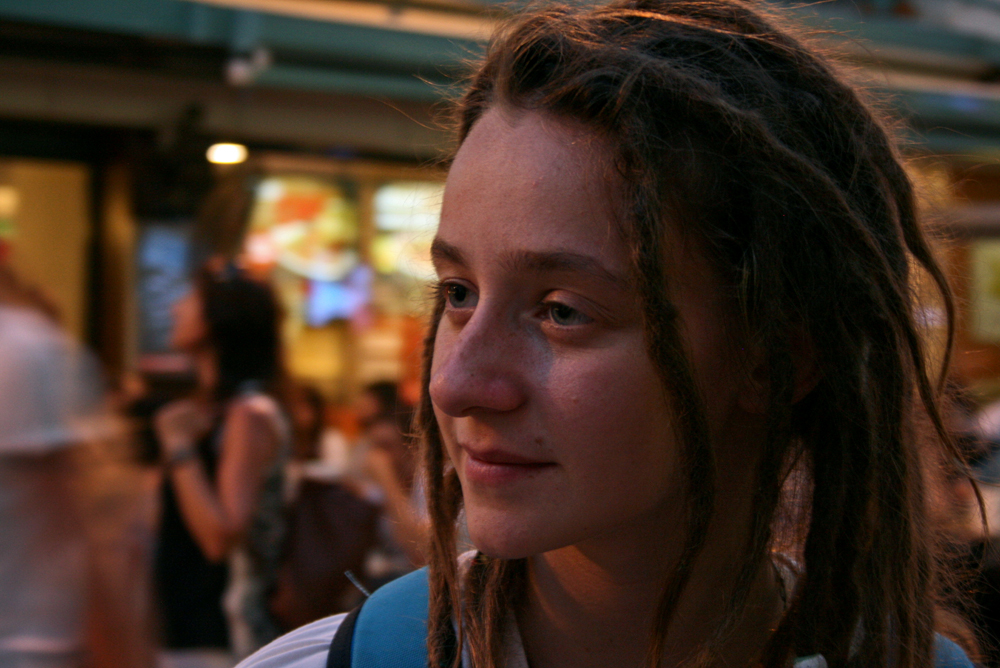 Who's the chick with the braids?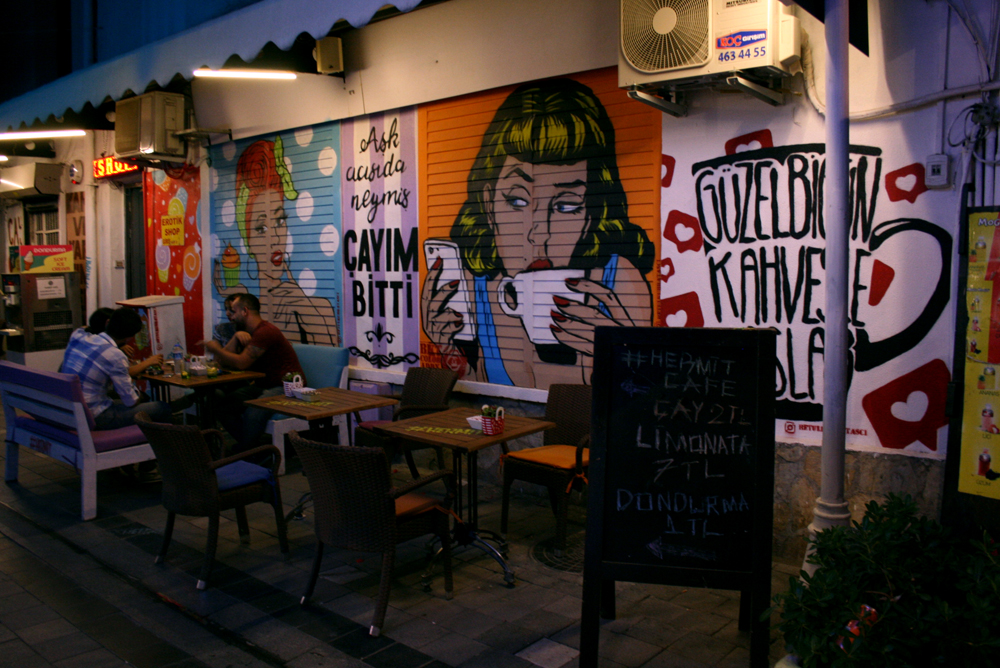 A café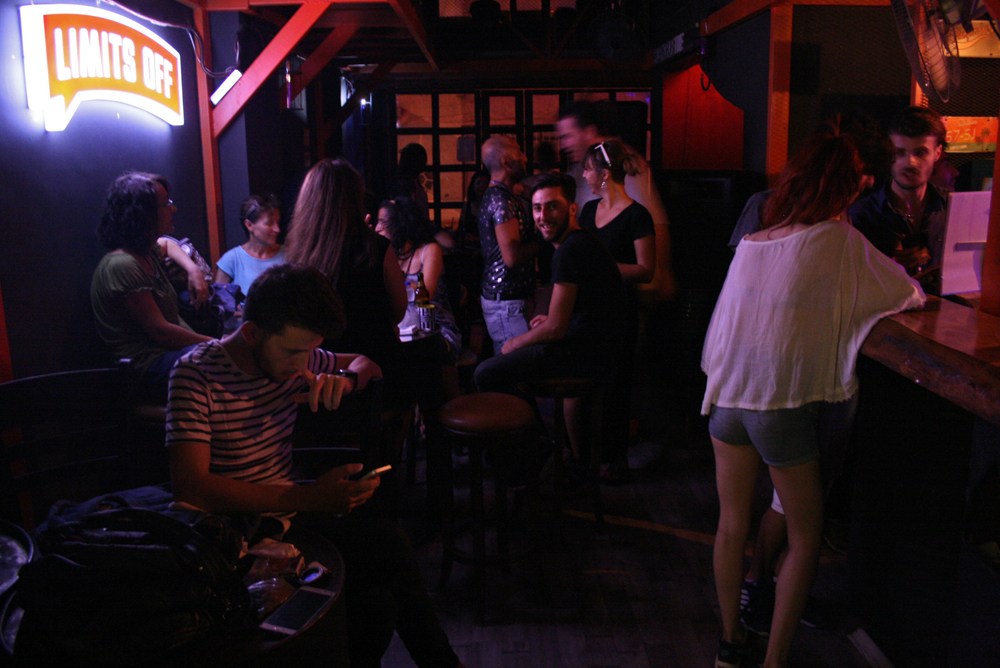 An evening of electronic music at a club. The proceeds will be donated to another club.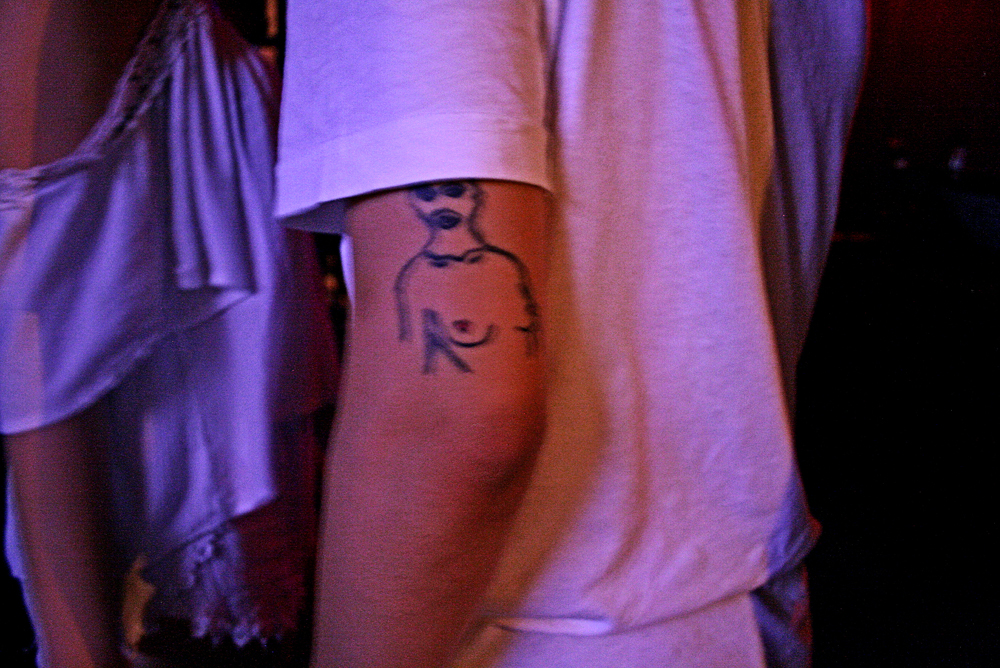 Tattoo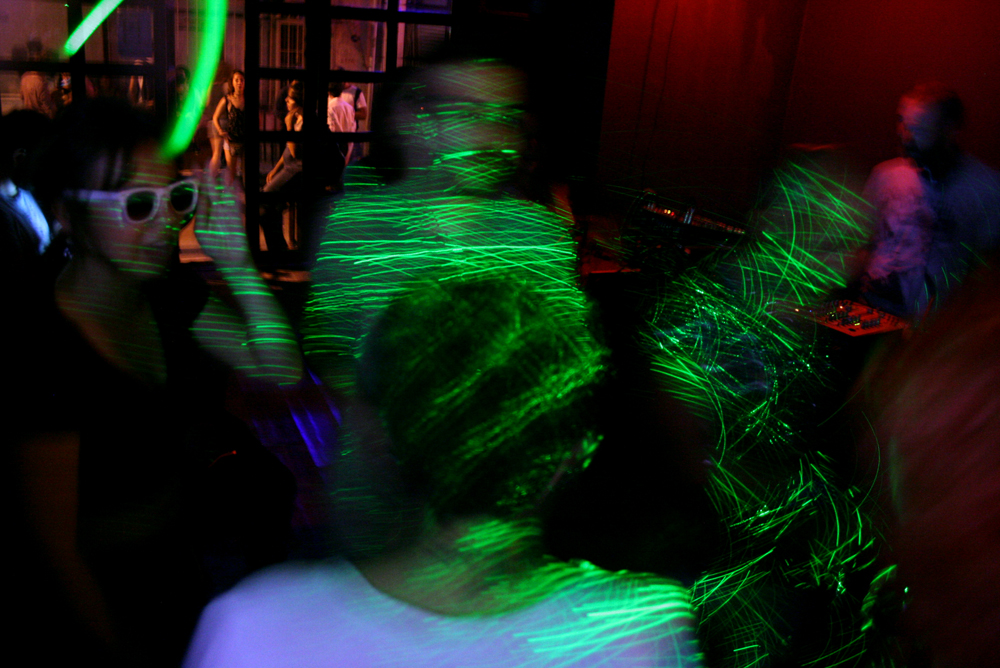 Beer at the club, and generally in Turkey, is twice as expensive as Yerevan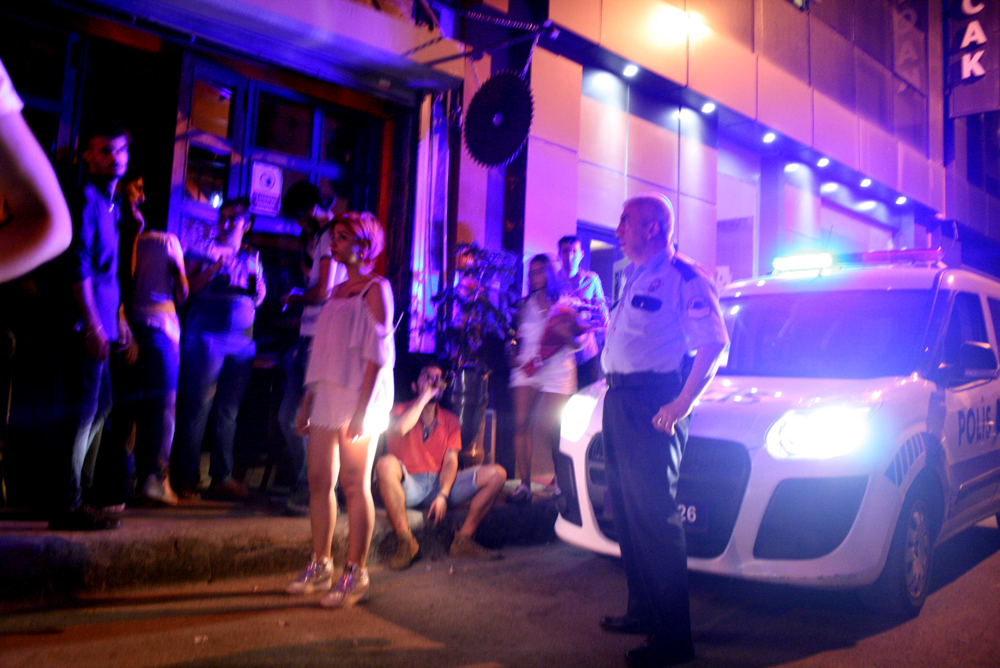 Loitering outside the club isn't permitted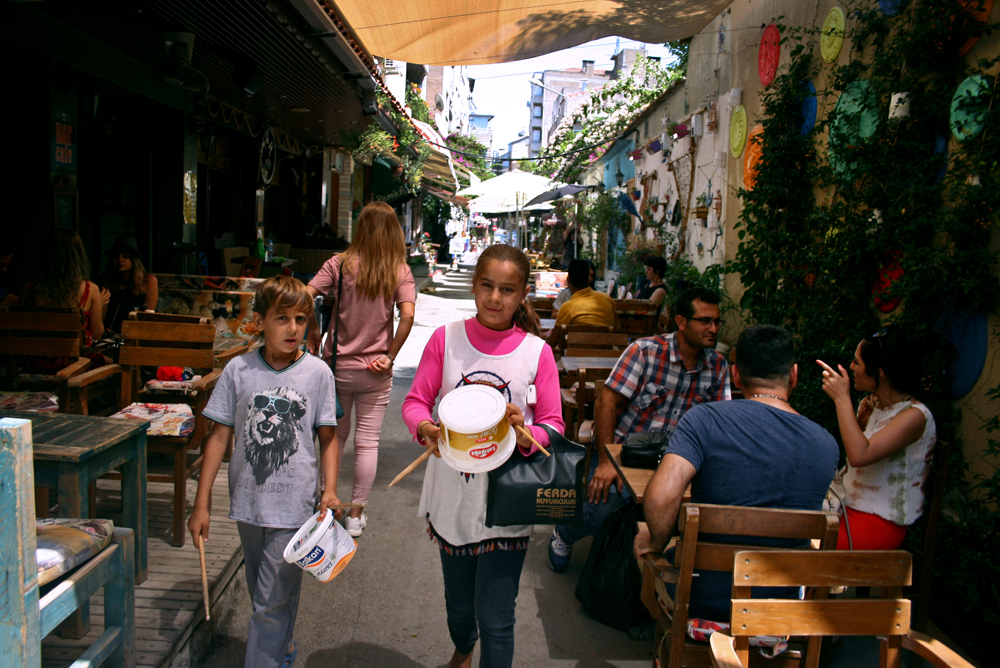 Little drummers on their way to work

Café walls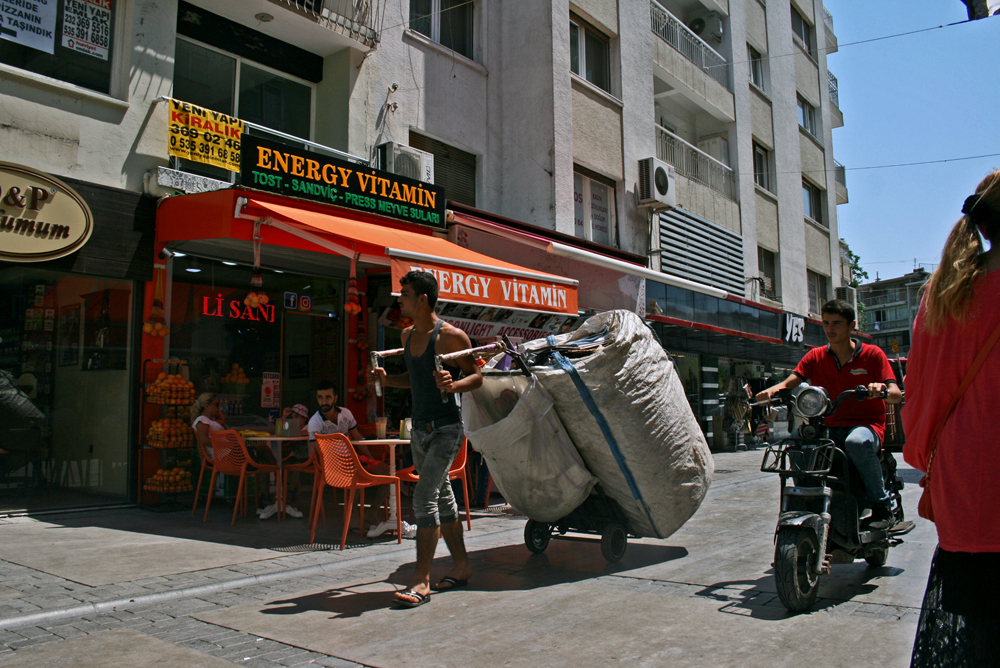 Afternoons in Izmir were much hot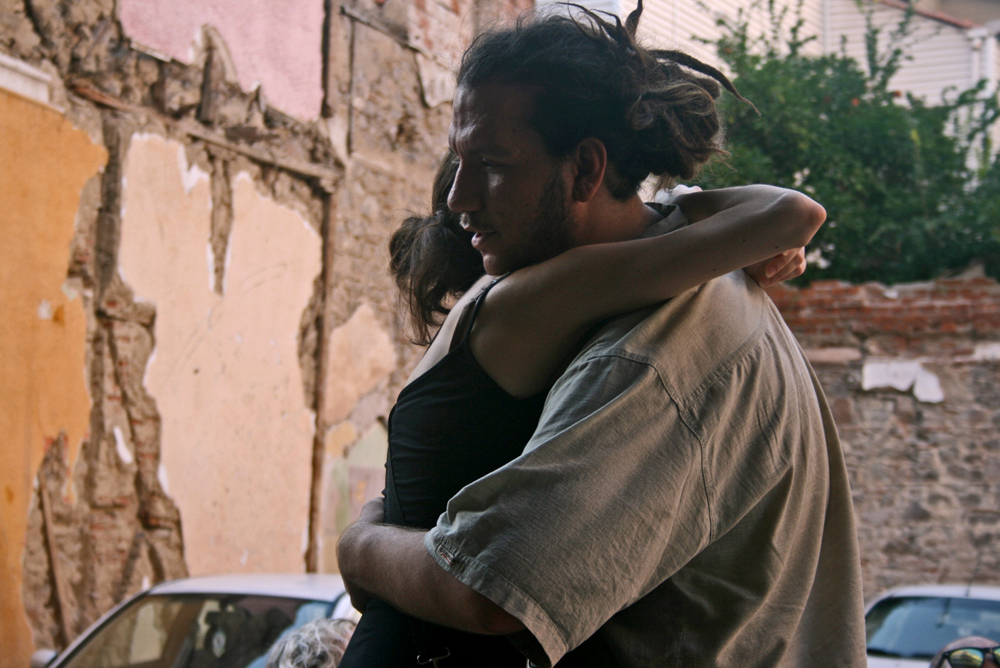 Café Antika – an embrace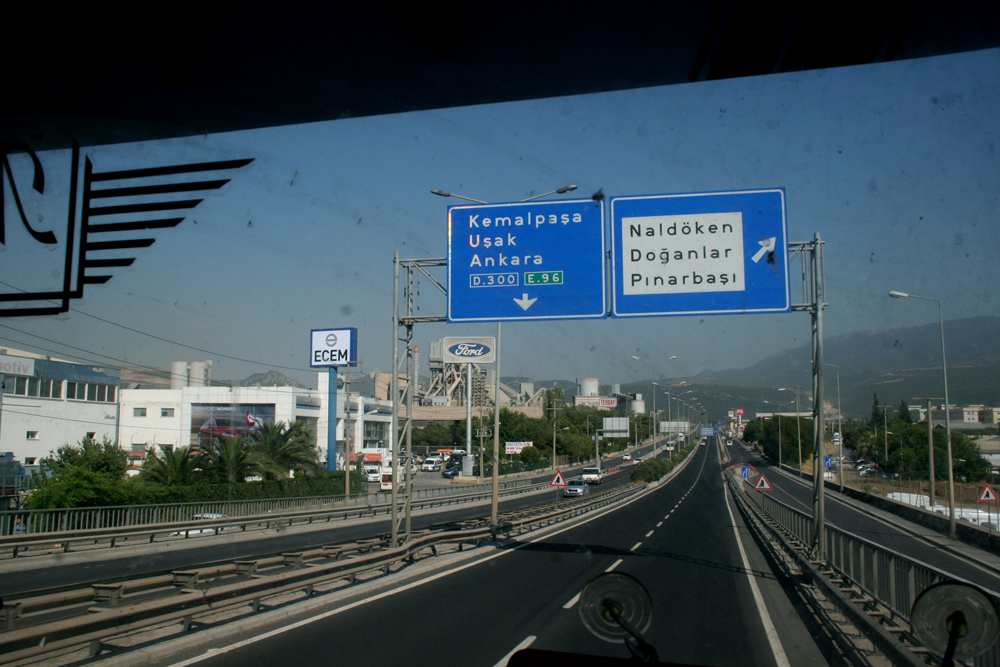 Three days weren't enough for Izmir. Next stop, Ankara.