Coffee on the "Go" in Yerevan: Bus-Café on Saryan Street
18:41, September 7, 2017
A bus-café has been attracting a young clientele on 1 Saryan Street for over a week. The founders say it's the first of its kind in Armenia.
Starbus is housed in a 1976 Ikarus bus. It was brought to Armenia to organize tourist visits, and it's now parked on Saryan street.
The idea of ​​Starbus belongs to Tigran Zalinyan and his friend Misha. The founders want to tour by bus-café along the streets of Yerevan. During the tour, customers can place their coffee and drinks orders and enjoy them on the bus, either returning to the bus's starting point or getting off at their preferred destination.
"One day I went home very tired. I lay down and started thinking about new projects. I fell asleep with those thoughts. In the morning, I woke up, having already half-figured this idea. I called my friend Misha. We met and started drafting the project. Then we met with our third friend and together discussed the idea of ​​our bus-café," says Tigran.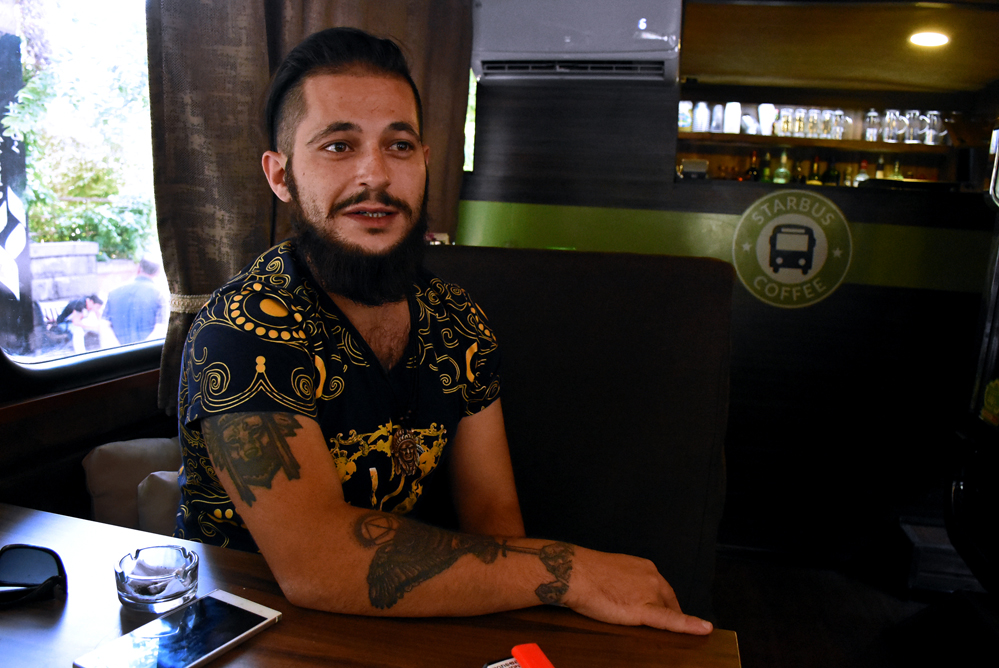 After discussing the idea, the friends bought the Ikarus. Tigran 26 years old, is a psychologist, but he also writes and implements business plans. It was important for him to start a unique and unusual business.
"Armenia needs such positive and lasting projects" Tigran says.
The bus is white and green on the outside. Inside, two rows of seats are placed in front of each other. The bar, where the orders are prepared, is at the end of the bus.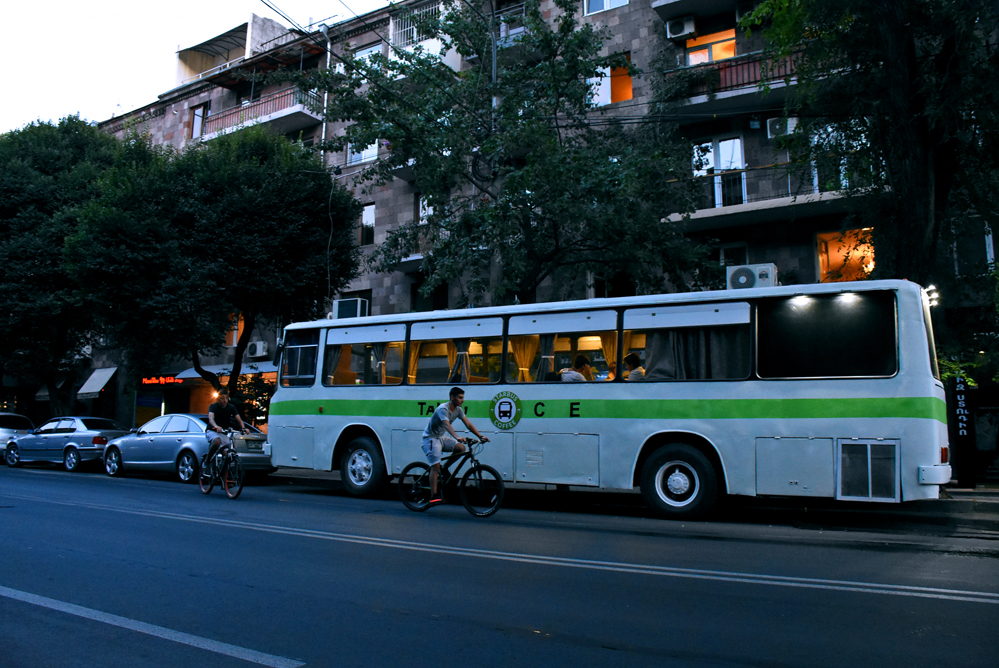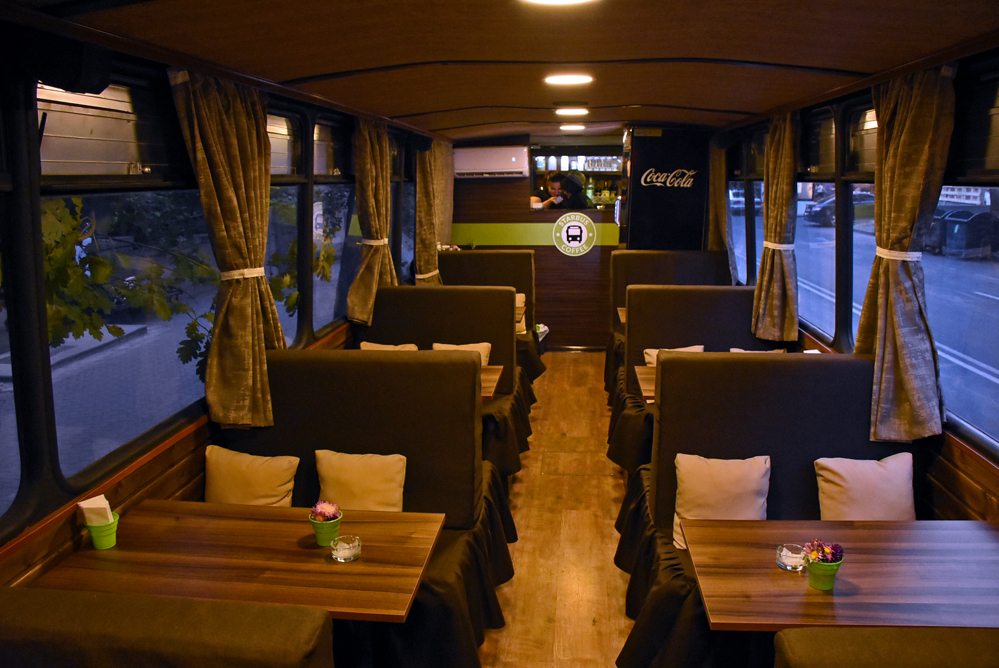 The choice of Saryan Street was not accidental. Tigran says the street has a French spirit, it's also comfortable and tidy. The name "Starbus" was coined due to Tigran's mother's slip of the tongue. Everything else had already been decided, when, one morning, while having coffee, she pronounced "Starbus" instead of "Starbucks". Tigran says everything started to fall into its place after that.
The team plans to gain more expertise for a couple of months, after which they will start implementing other projects connected with the bus-café. The main goal of the founders is to turn Starbus into a brand.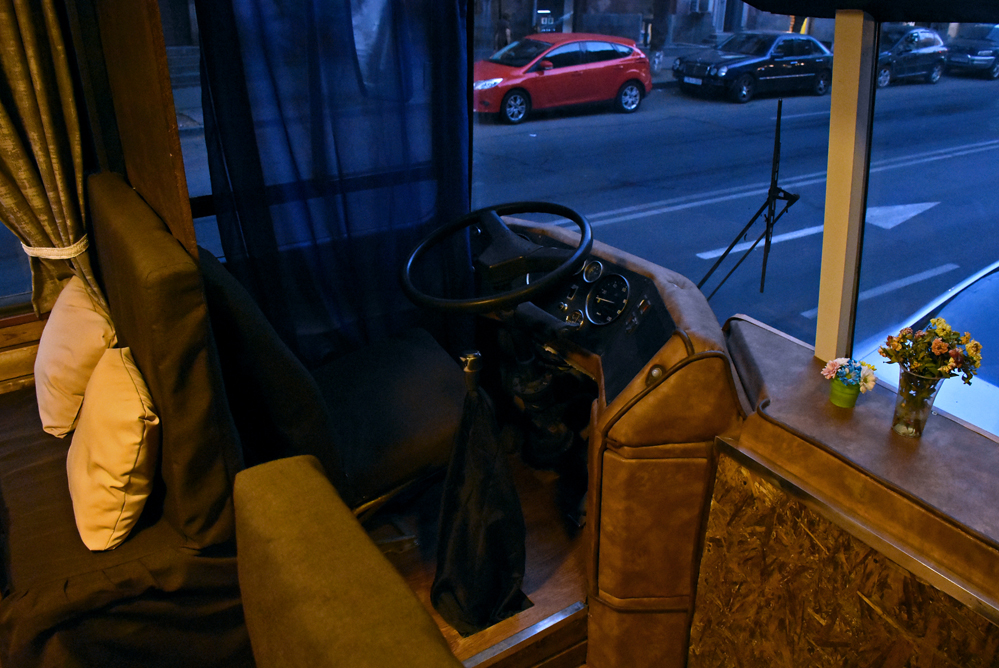 "I am convinced that this work will satisfy me. I am sure that we will grow more. There is no such thing as a business that doesn't work out: it's the ones who run it that do not work well. There is no product that cannot be sold," says Tigran.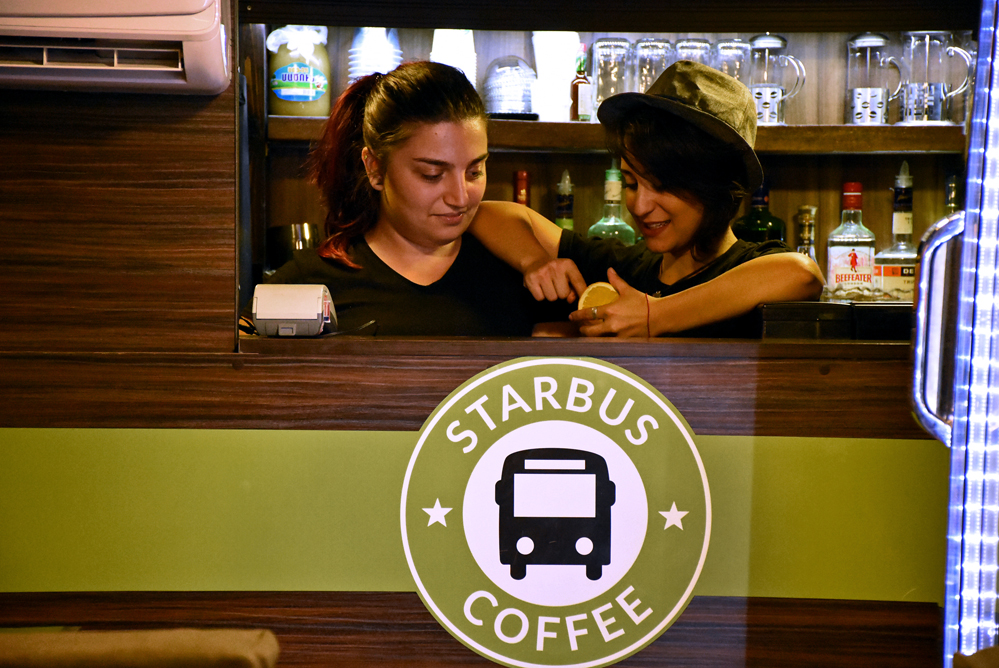 Photos by Narek Alekanyan