12:25, September 11, 2017
Pupils from the Kotayk village of Pyunik, escorted by their parents, demonstrated outside the Government Building in Yerevan today to protest a decision to close their school in an efficiency merge.
Parents have kept their children at home since the September 1 start of the school year in opposition to the government's decision.
Pyunik residents say that closing the village school is synonymous with closing the village.
The pupils held aloft banners reading "Please review the decision", "Don't facilitate emigration", and "The village must have a school".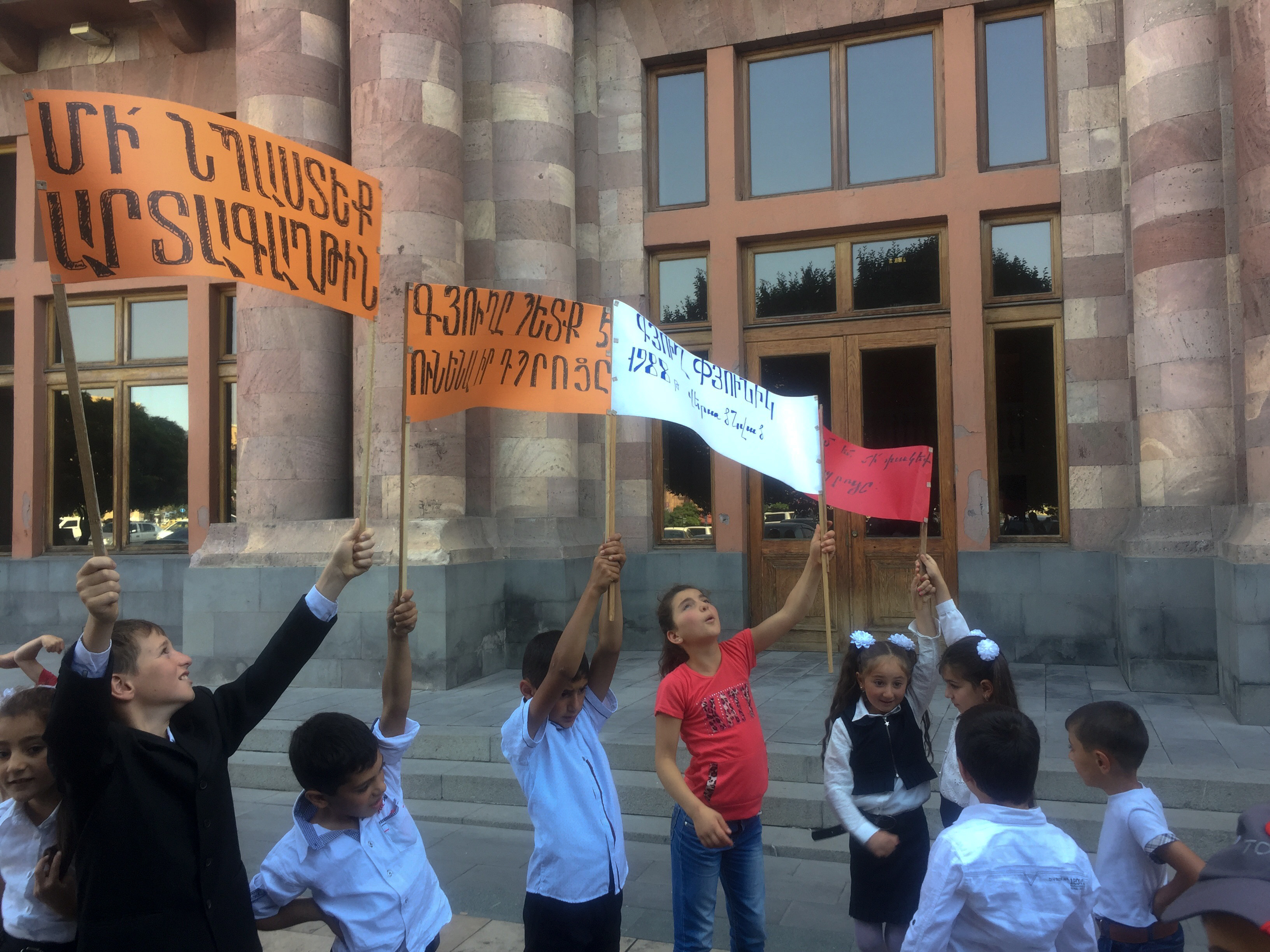 As the pupils demonstrated, their parents, watching form a close distance, told Hetq that teachers and the principal at the village school have received work dismissal notices as of October 31.
Aleksander Ghazaryan, who heads the government's Citizen Reception and Petition Review Department, told parents that the issue was under review and that the education ministry is drafting a bill that would delay implementation of the merger decision by six months.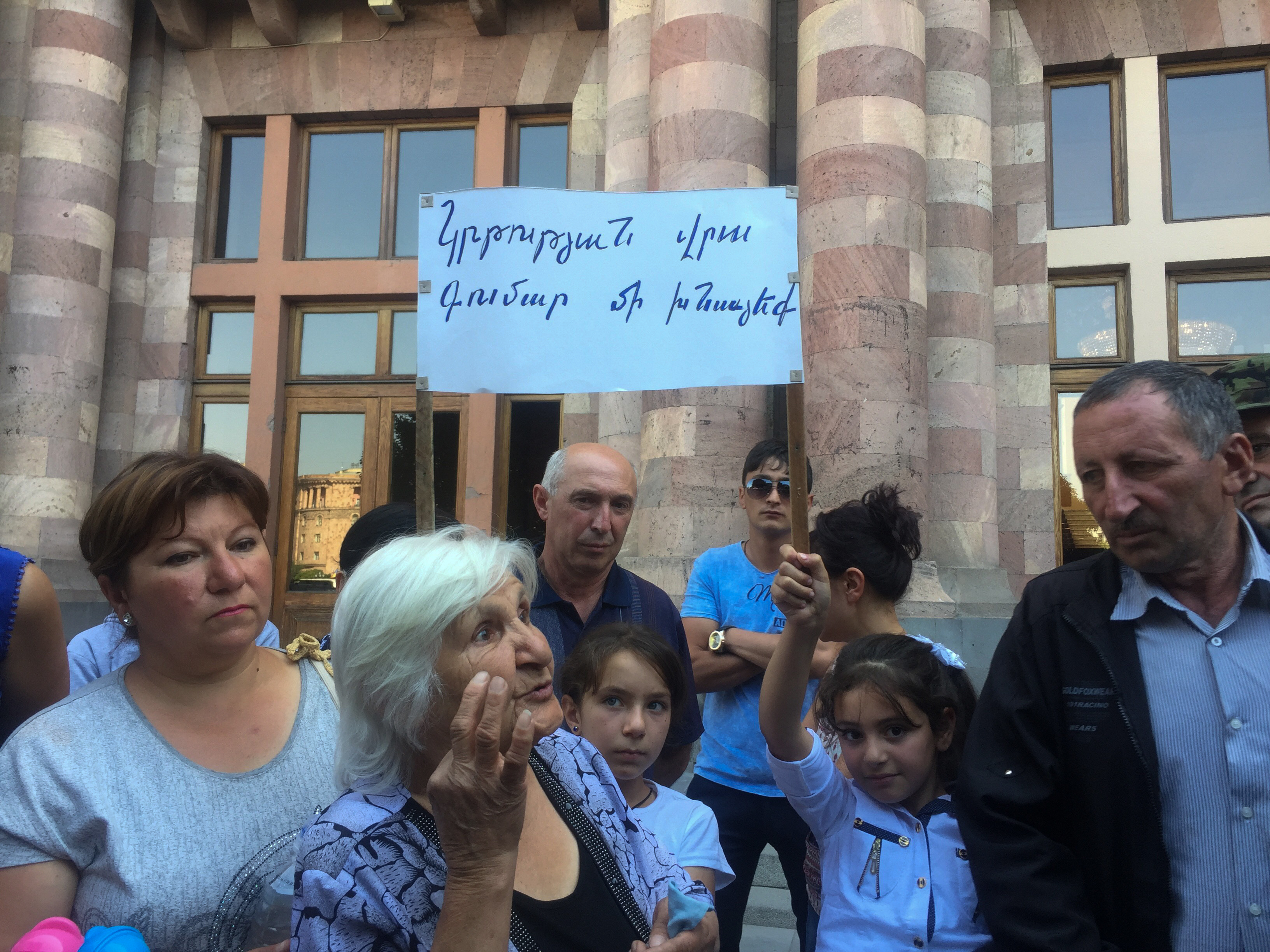 Karen Baghramyan, one of the parents present, said that he would probably continue to keep his children from attending the school since Ghazaryan's remarks were vague as to whether the school would eventually close or not.
Gagik Sahakyan, another parent, said he'll be sending his three children to the school, arguing that it doesn't make sense to keep them at home for the next six months.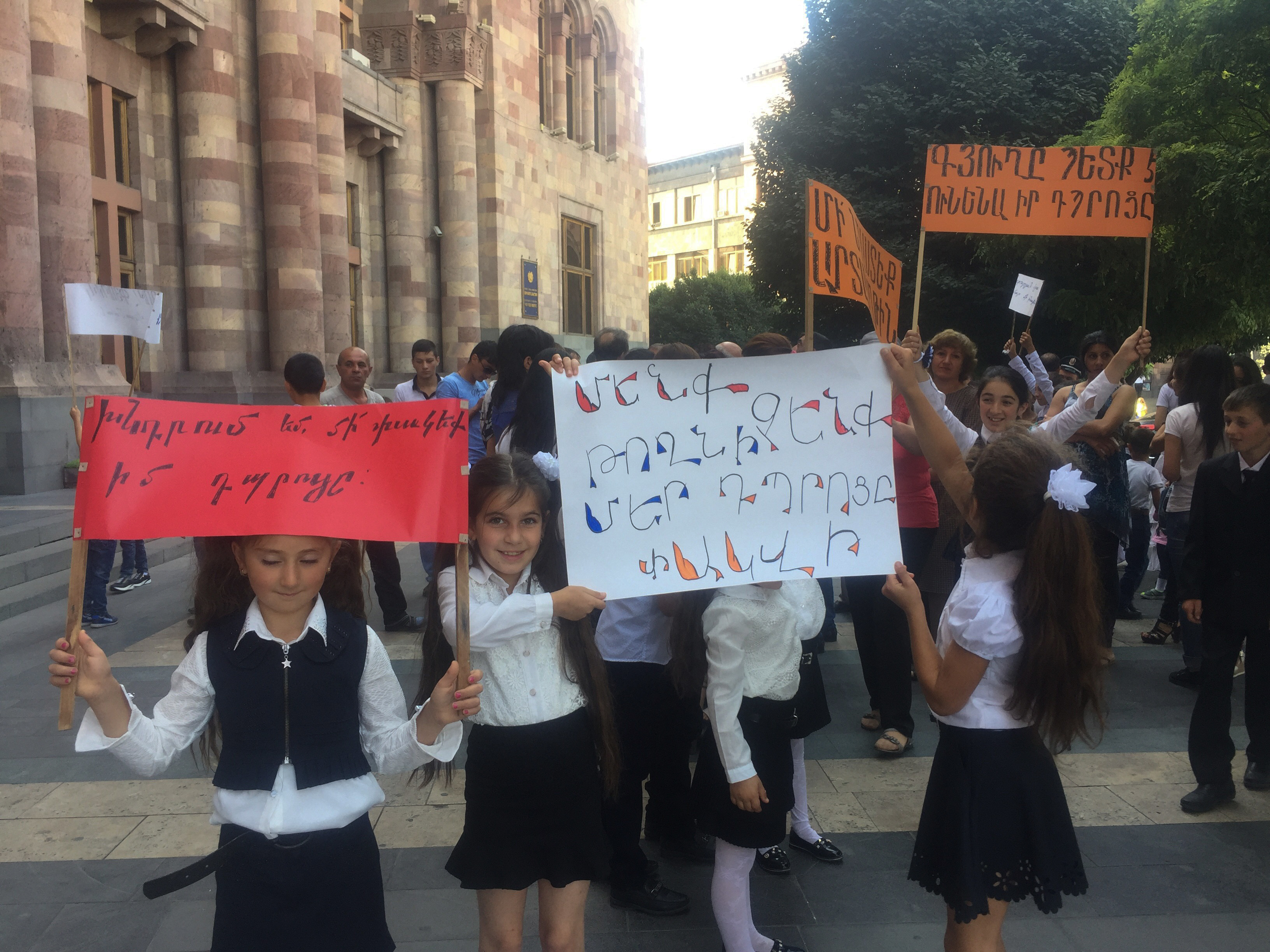 Sahakyan added that he and other parents would resort to more drastic measures if the merger goes ahead six months down the road.