11:26, September 20, 2017
The 6th Armenia-Diaspora Forum took place in Yerevan on 18-20 September. Sessions and discussions related to Armenia's economy, national security, foreign policy and preserving Armenian identity were on the agenda.
Several Diaspora Armenian entrepreneurs were present at the session on economic issues. Not all of them were ready to speak to journalists.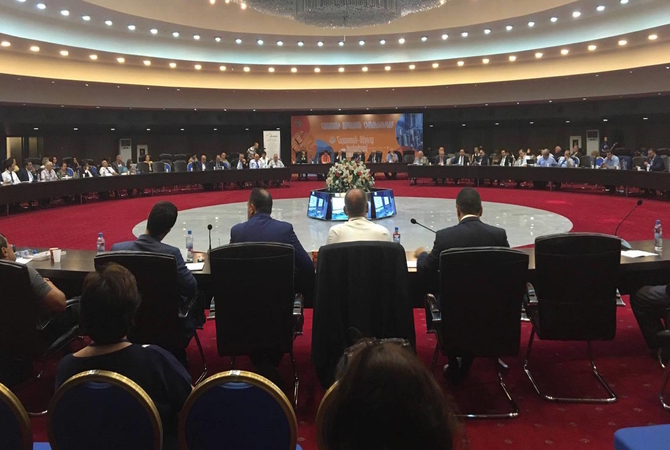 The ones who did, either strictly criticized the current state of Armenia's economy and government policy, or were more reserved in their views. Some of them thought that Armenia was moving on the right path towards economic development.
Alenoush Grigorians, a London-based businesswoman, told Hetq that she's not ready to invest in Armenia today. She mentions the lack of confidence and transparency in the business sector as her primary reservations.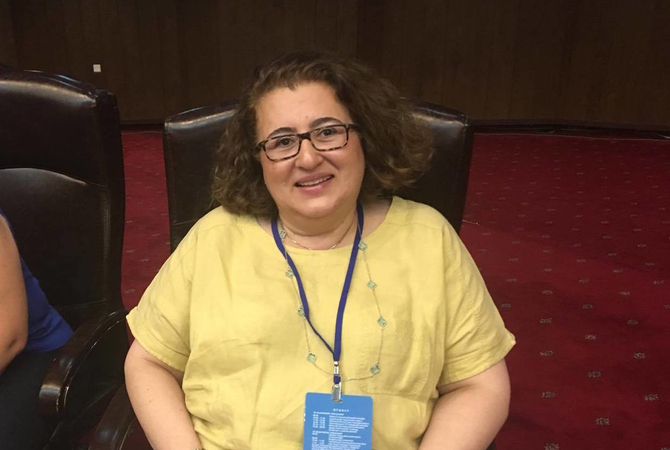 "If I invest in Armenia and, for example, start producing something, I can't be sure of achieving success. I produce soap in London, and soap production can be very well organized in Armenia. There is equipment, there is science, but there is no confidence. First and foremost, confidence comes from being legally protected. I'm not sure that the law works well here. I've heard many stories about people working here, reaching some success, and then having someone come up and say, 'We are working 50/50 now'. This scares and repels Diaspora businessmen. It's a mafia. I've been living in England for more than 40 years now. They respect the law there. I cannot understand the obstacles that exist in Armenia. Perhaps there are obstacles in England, but we haven't seen any," says Grigorians.
She was born in Iran and then moved to England. Together with her partner, they produce the Sapona brand, launched in 1997. Different companies also manufacture the brand under contract. Grigoryants and her Armenian partner set up a soap workshop in London in 1993. Their soaps are mainly sold in the European, American and English markets. Grigorians says they have a variety of soaps - from cheap to expensive ones.
They also considered the option of exporting their soaps to Armenia.
"That, however, is not attractive, since the Armenian market is small. And, more importantly, we were warned that we cannot reach big volumes, as somebody would want to take over the business. Besides, today we talked about Armenia and, for example, England not having tax regulation contracts. When we work with Hong Kong and pay some taxes there, we don't pay the same taxes in England, or pay only the difference. If the tax rate is 20% in England and 16% in Hong Kong, we pay 16% in Hong Kong and 4% in England. Since we don't have any contract with Armenia, we will have to pay 20% in England and the percentage set in Armenia. It's not profitable," Grigorians says.
She also mentions the lack of competition in Armenia, allowing a few individuals to control the import market. She cites the notable examples of the sugar, flour, and banana markets. "In the end, it's the client who suffers," says Grigorians.
At the same time, she is optimistic. She visits Armenia two or three times a year and has noticed that young people, who are full of business ideas and innovative projects, can change a lot.
When asked about her expectations from this conference, Grigorians says she doesn't expect rapid and great changes.
"It's good that we are at least gathering, talking, expressing our concerns. We hope they are heard. To be honest, I don't know what the diaspora needs to change. It seems to me that the changes should be made within Armenia. We are a little impatient. I think we should wait. Armenia's prime minister speaks well. I believe it's good that he's come from the business world. Outside Armenia, many people say that he will make very good changes, but a year has passed since his tenure and I haven't seen any big changes. I respect him, but he has to work harder to achieve some results," says Grigorians.
Zareh Balian, from the U.S., also thinks that changes are necessary in Armenia's business sector. He belongs to the group of participants who take a more critical stance regarding the Armenian government.
"The Diaspora has zero confidence in the Armenian authorities. We know that they are plundering and there is no judicial recourse. I'm in a dispute myself. I had set up four businesses, not that big, but they were all plundered. Where is the court to restore justice? There is nothing like that," says Balian.
He says the conference might give positive results if whatever is discussed turns into action.
Meanwhile, the President of the Union of Armenian Businessmen of Germany, Murat Akyuz, thinks that to improve the economic and social situation in Armenia, the population should be willing to work. He says people keep on complaining about their situation while sitting at home and living off the money their relatives send from abroad.
He's lived in Germany for 45 years, trading cigarettes and beverages. He positively assesses the work of the Armenian government and the prime minister. He believes there are some positive changes in business and other areas.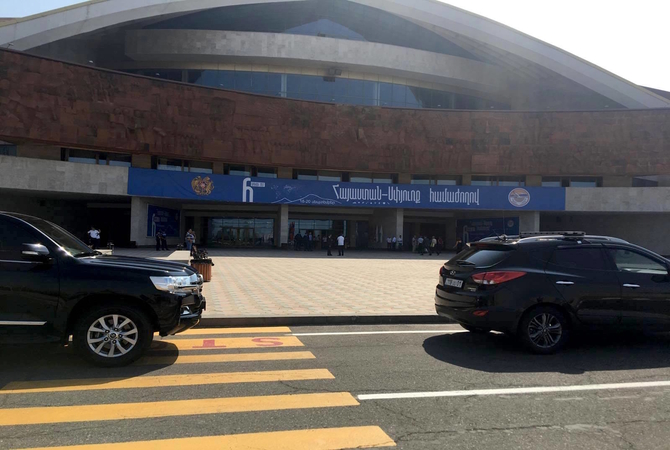 According to the list submitted by the Ministry of Diaspora, more than 1,600 people attended the 6th Armenia-Diaspora Conference.
There were businesspeople from the Diaspora and Armenia, representatives of Armenian communities in various countries, including public figures, politicians and economists, clergymen, cultural figures, journalists and so on.
Most of them were from Russia (around 270 people), the US (over 200), Lebanon (around 110), and France (90). The number of registered people from Armenia and Artsakh was around 260, including officials.