Armenian Start-Up Inapptics: A Tool to Visualize In-App User Behavior
15:36, September 25, 2017
Mane Gevorgyan

There are over 5,000,000 apps for Android and iOS systems.
To be competitive, creators of applications need to know the frequency of their application's use and the main reasons for not using them to the full.
There are many analytical tools to provide stat numbers, but very few of them show the user's behavior.
Inapptics provides visual analytics for applications. The integrity of the visual data helps to solve the potential issues of applications.
By seeing how people navigate in the app, the author of the application can easily understand technical and design issues, solve them, and increase the usability and profitability of the application.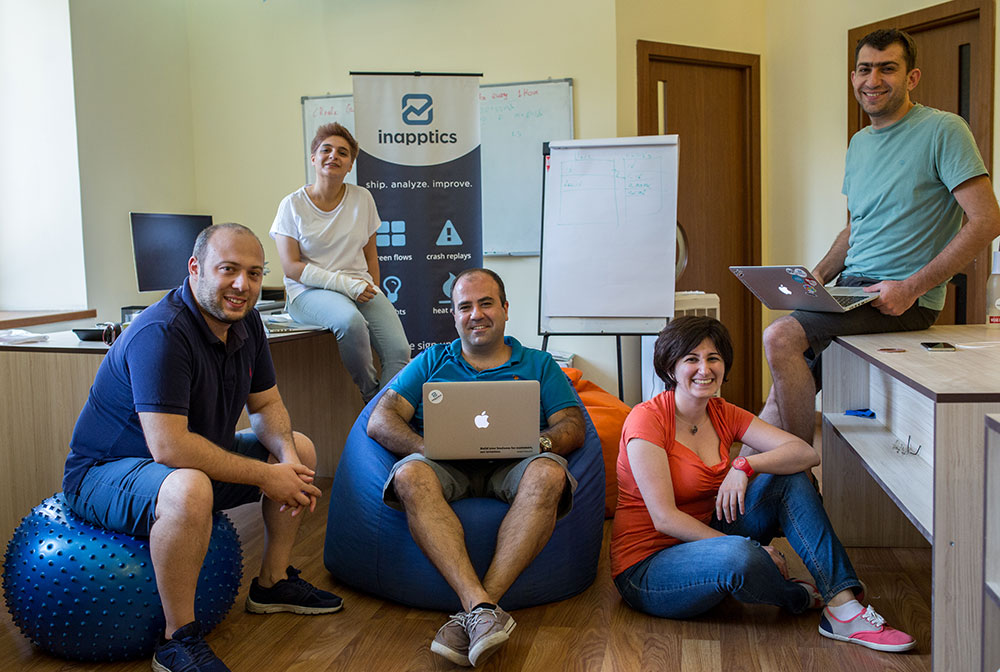 Co-founder of Inapptics, Ashot Tonoyan, says that they have worked with various well-known companies for five years, and the issue with analysis has been apparent, since the data provided by different tools only makes it more complicated for companies.
Everything is easy with Inapptics. In just a few minutes, this module can be integrated into an app, and it will automatically retrieve all the necessary data.
After completing the first stage, the founders are now working on providing conclusions in parallel to the visual data. When the data is ready, companies hire employees or companies to make conclusions and present necessary steps based on them. Inapptics tries to solve this issue automatically. The founders are creating a "clever engine" that will analyze a large number of data and make conclusions. It is anticipated that this non-precedent tool will automatically offer solutions based on existing analyses. That is, it will become a "business consultant", which will save money and time.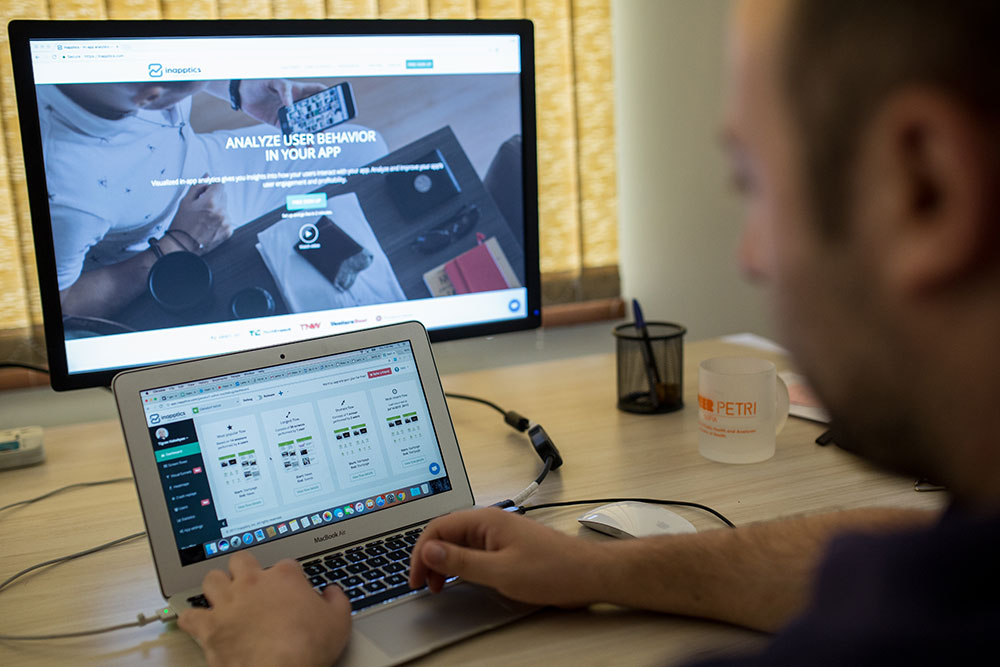 Inapptics will provide analysis based on facts and logic, taking into account the frequency of app use, user's overall activity, holiday period, etc.
Ashot recalls an interesting example. In case of one of the applications, the authors have gradually lost almost 15% of the users without understanding the reason. Afterwards, thanks to this analytical device, they noticed that people reached the last step, but they did not press the button, because it looked like an image, not a button. After changing the design, the issue was solved. Inapptics, unlike other analytical devices that resemble reporting tools, not only shows how many people reach the last step, but also shows what happens to those who stop somewhere else, and whether they stop because of an advertisement or a notification or something else.
In case of other mobile tools, a person should think of the problem, gather the "events" in the analysis and program them. Inapptics automates all this.
Inapptics targets service provider apps. The start-up has been active since 2016. Now it's working on iOS, and soon it will be available for Android and websites. For applications with up to 1,000 users it's free, for those with users up to 30,000, it's $99, up to 60,000 - $199, and up to 100,000 - $299.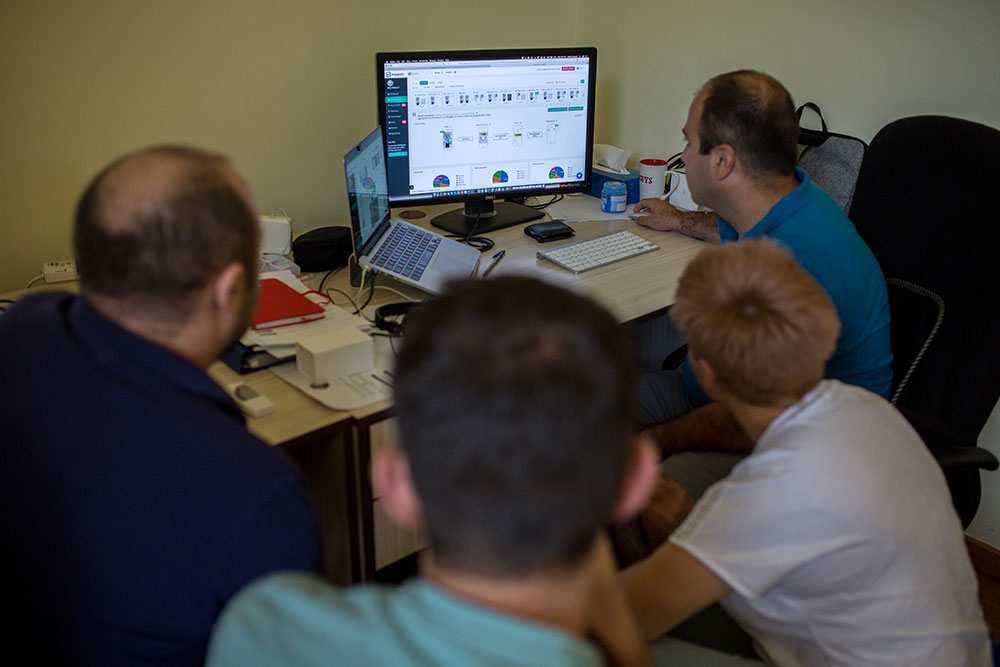 Inapptics is the first Armenian start-up to be included in the prestigious European Startup Wise Guys Accelerator. The latter helps B2B start-ups identify the real market demand and create products for which people are willing to pay. It lasts three months and includes meetings with experienced mentors, theme discussions, events and, of course, everyday work in the Startup Wise Guys' coworking space.
Inapptics was included in the Top 5 list of Product Hunt in May 2017, and HIVE Ventures invested in Inapptics in August 2017.
Photos: GIZ