Chez Hratch: A Cozy Corner in Yerevan to Enjoy Western Armenian Cuisine
20:03, October 2, 2017
One may find delicious cherry-kebabs, combining sweet, spicy, sour tastes, and Maria Mema's Chicken only at Chez Hratch, a recently opened eatery featuring western Armenian cuisine in Yerevan.
"Maria Mema's Chicken is prepared following my mother's recipe," says Sonig Farahian-Garjigian, who moved to Armenia from Lattakia, Syria. She claims it's a unique dish which cannot be found anywhere else.
Sonig and Yeran, mothers of two Syrian-Armenian families who are the founders and cooks of Chez Hratch, make all kinds of Syrian and Armenian dishes.
Sonig moved to Yerevan in the summer of 2015, when they came to Armenia with her husband and daughter to visit her 19-year-old son, studying in Armenia.
When they came, they decided not to return, leaving everything behind in Lattakia.
"If my children were going to live and study here, what would I do there without them?" says Sonig. "Even if there is no war in Lattakia itself, the country is still in a war. Why should my children stay in an Arab environment when they have a homeland? "
Now, Sonig's 19-year-old daughter is also a student. Both children work in parallel with their studies and occasionally help at the restaurant.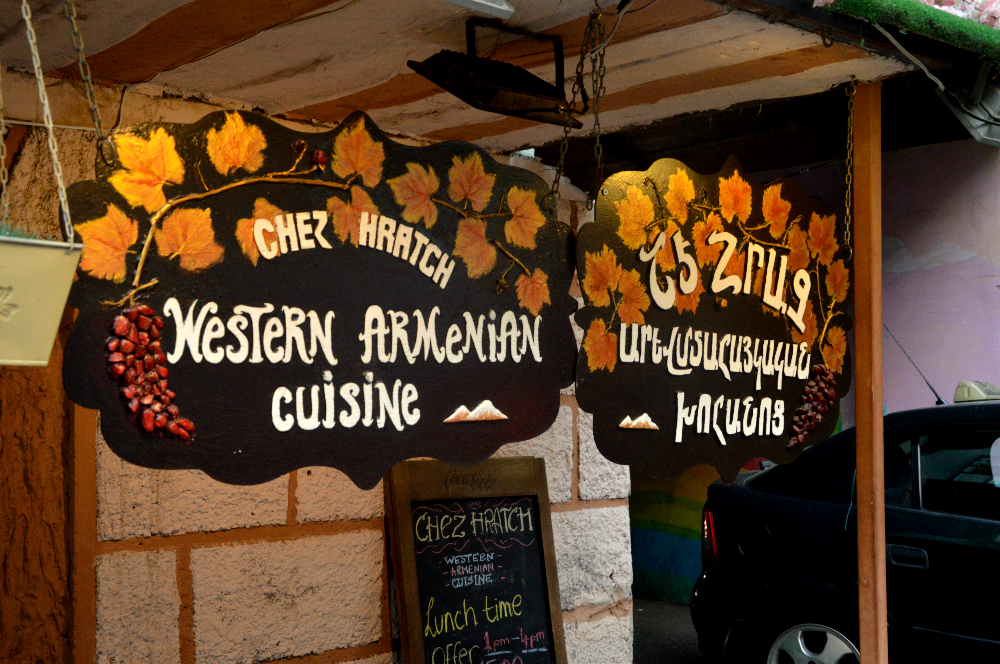 The idea of ​​opening a western Armenian eatery surfaced a year ago. The place was already rented, and it was named after the departed husband of Yeran.
"We have two families working in this canteen. It's us and the Balmanougians from Aleppo. We didn't know each other, our children worked together and decided to open this restaurant, " says Sonig.
All mothers cook deliciously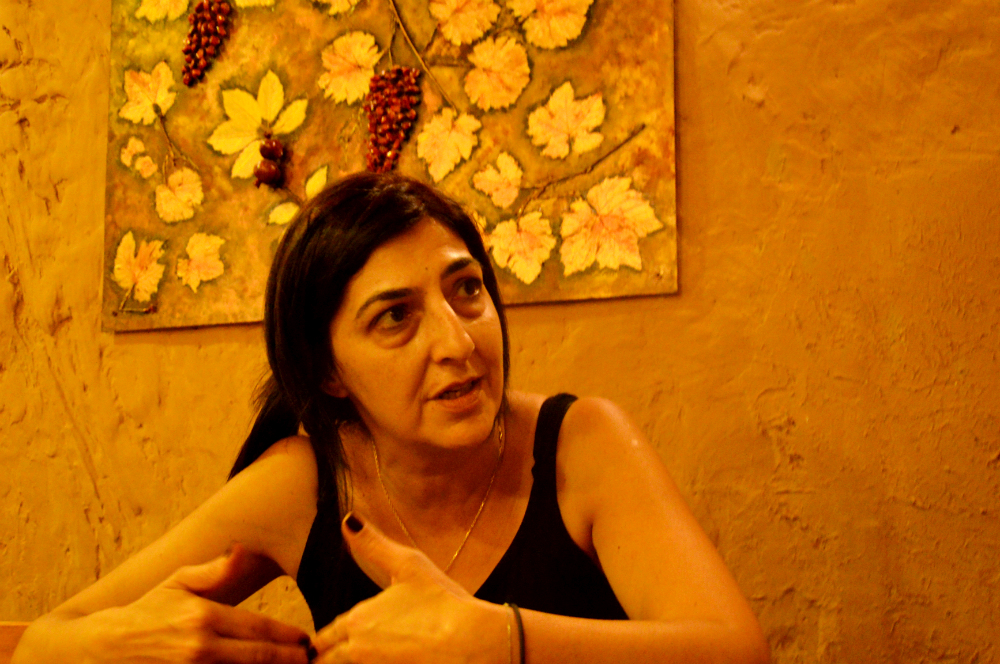 Sonig is an artist by profession. Even now, she sometimes prepares and sells natural decorations made of wheat spikes, grape leaves, stones. Most of the time, though, she's busy with the restaurant.
She says she hasn't learnt anything special to be a cook. The most important thing is that she cooks with great love, like she would for her own children. "All mothers can cook delicious food. You try to make the best for your children, " she says.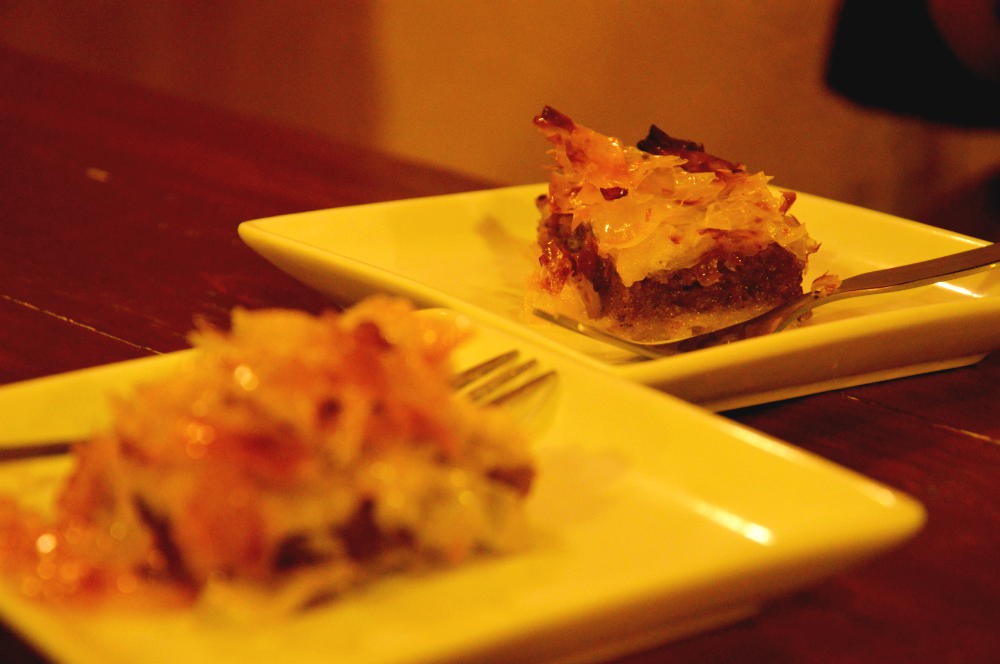 The restaurant is open every day until midnight. Most of the customers are tourists and diaspora Armenians. Locals also come by, but not many. "It's natural, we've been working for only a year, we're not that famous yet. There are too many restaurants in Yerevan, " says Sonig.
Yeran cooks, too. Her three sons and Sonig's husband, Vigen, are also in the business. Vigen is an accountant and a manager at the same time.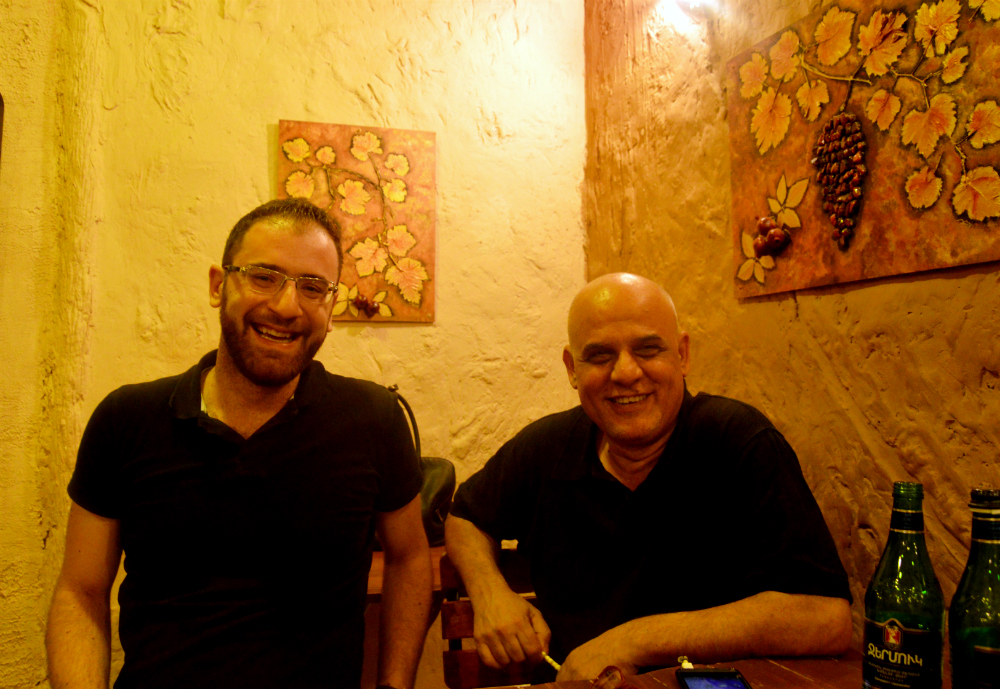 The restaurant is more crowded on weekends. Tourists prefer Armenian dishes, and diaspora Armenians mostly order Maria Mema's Chicken.
Overcoming the difficulties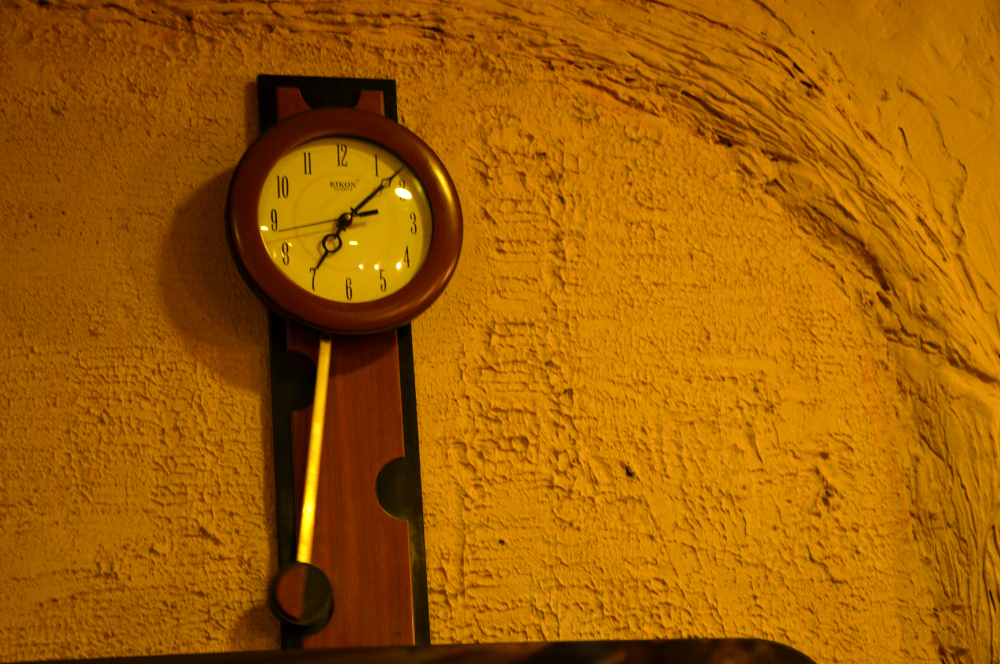 Chez Hratch was opened with money invested by the two families. Sonig is not aware of a state support program for Syrian-Armenians. She says the only support they've ever got was from the Armenian Red Cross, in the form of some $500 in kitchen utensils.
"We own nothing here. In Syria, we all had our own houses, shops. We aren't used to paying rent, we're used to earn what we earn and live quietly. But here, it's all about rent, be it the house or the workplace. "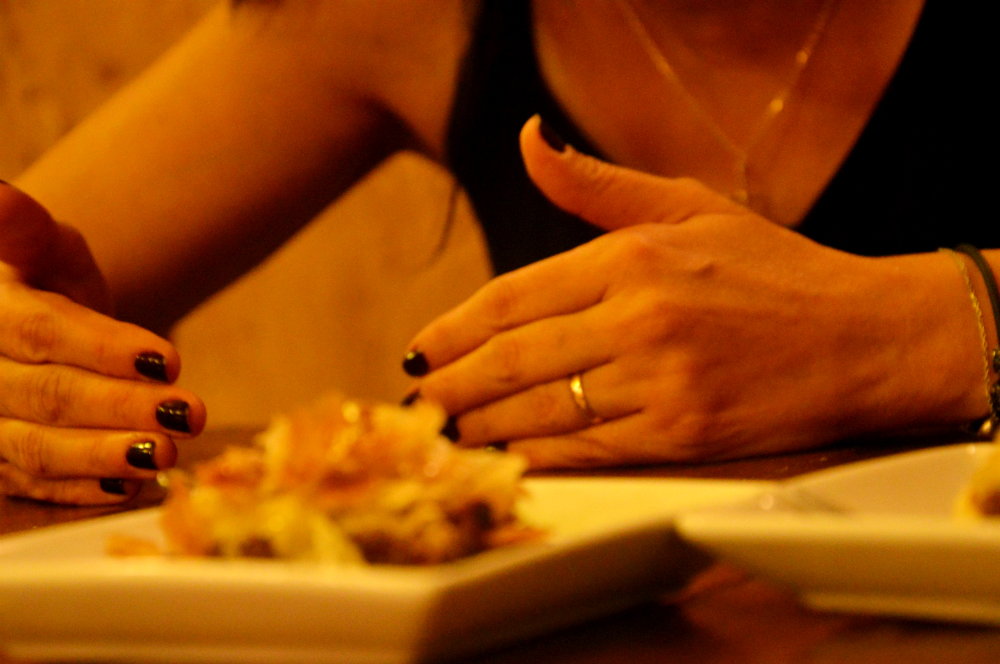 Although Sonig says she works without taking breaks, so that she can earn a bit more than needed for rent and taxes, she doesn't complain. She says every job has its own difficulty, and there are problems everywhere.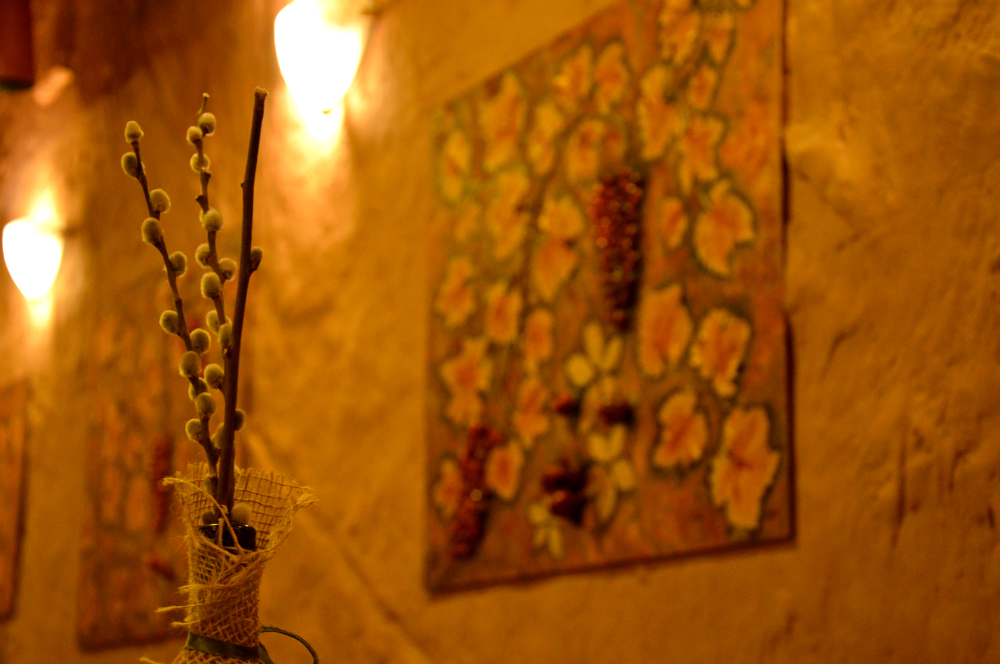 She says everything depends on the way you look at life and how you perceive it. "There is no easy job, there is no quiet country, there is no completely positive city. There is no such thing as if I go there, I'll live very well or very badly. All of us should try for a better future, but there are things that are wrong in every country. We have to be patient, " she says.
No intention to go back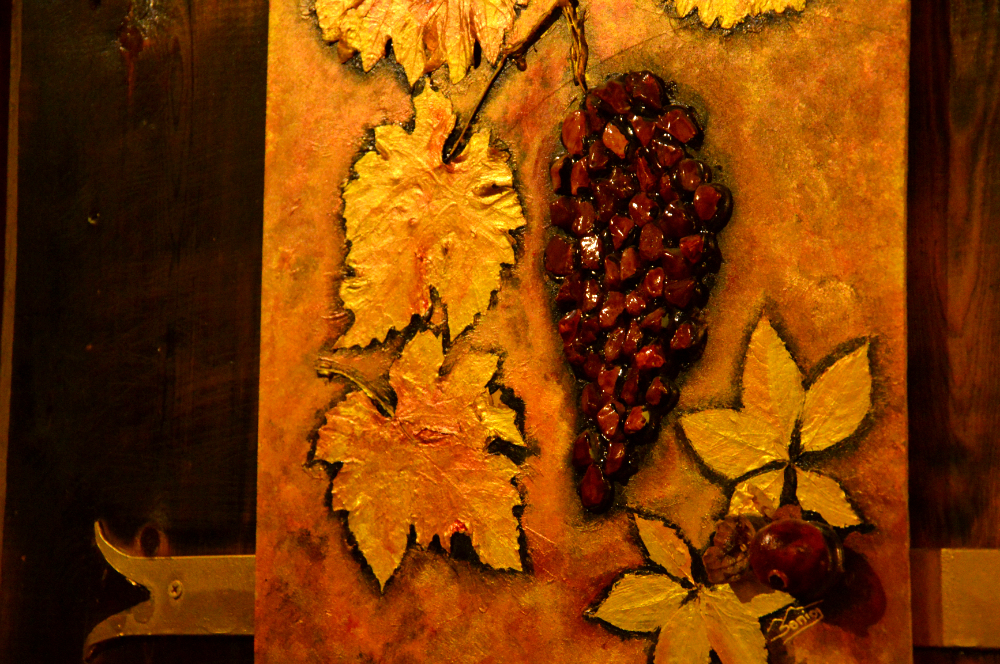 Sonig's family has left a house and shops in Lattakia, but has no intention of going back. "We used to trade Chinese shoes, bags, underwear, accessories; it was a family business. Our shops and house are still there, and we are here, " she says.
Sonig, born and raised in Syria, had not been to Armenia before 2015, and could not even imagine that she would come one day, not wanting to return.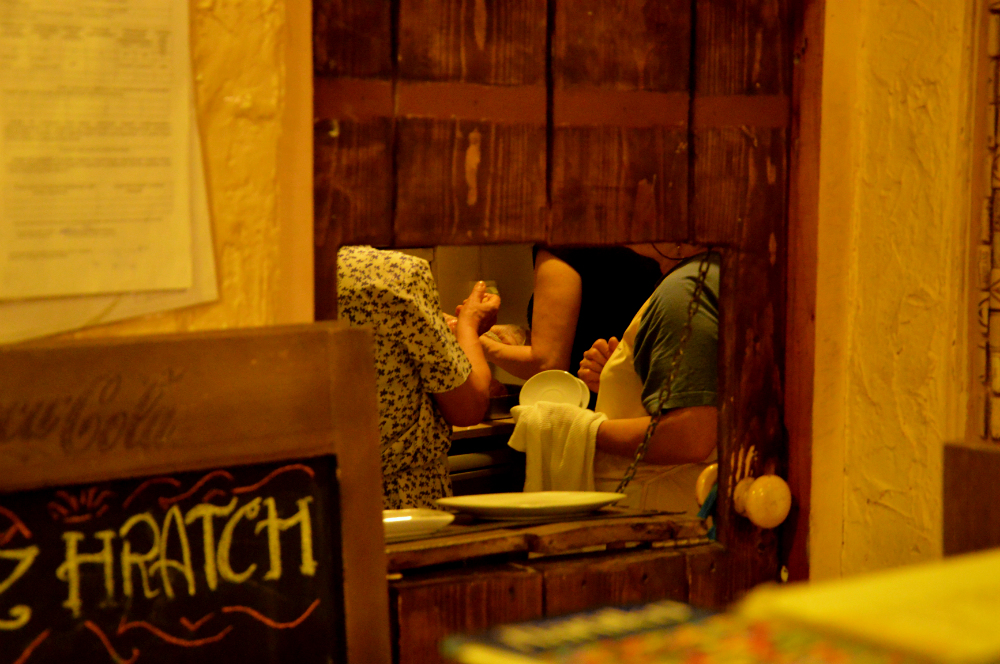 "When we were far away, I did not imagine that I could live in Armenia. People used to talk only about difficulties. No one spoke of the good that exists in Armenia. That's the worst."
Sonig has attended travel guide trainings and sometimes participates in inbound tours as a guide. She's been almost everywhere in Armenia. Cascade has always been one of her favorite places, since they saw it when they first arrived in Armenia.
They aim to develop the idea of ​​"medical tourism" in Armenia together with her friend, meaning "tours" to health resorts, spa resorts, make-up and massage salons and so on. Many things are still pending for this, though.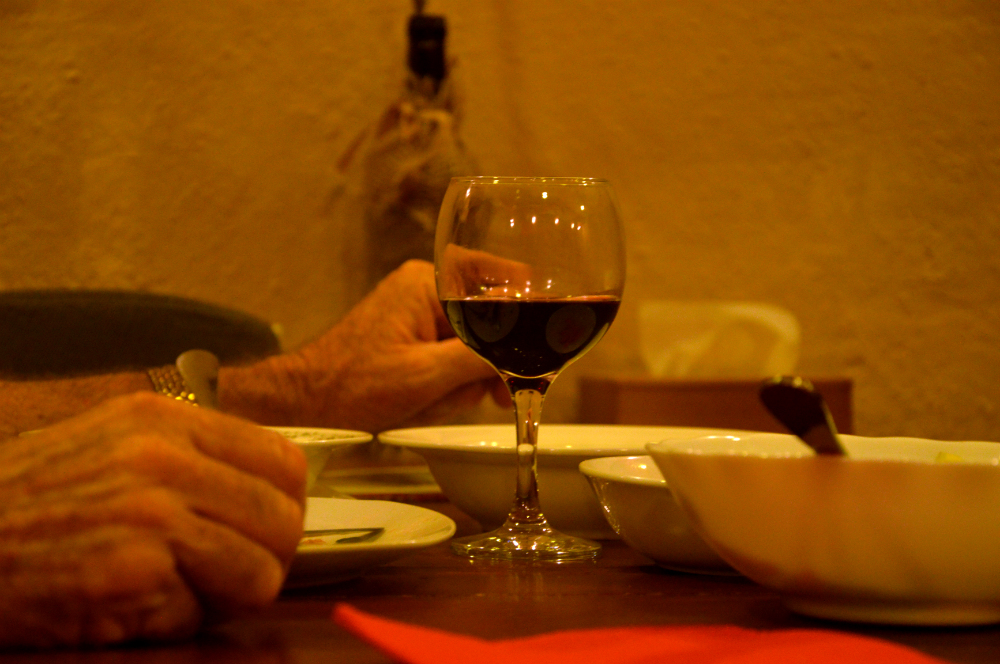 "We would like to cooperate with medical centers. We need to study and find the good ones, so that they can help with health care issues, "says Sonig.
Certainly, she says she wants her friends and relatives to come to Armenia, but she herself will never return to Syria.
"Yes, there are many difficulties, but there are also many advantages. First of all, when it's your country, all people that surround you are Armenians. It's a great advantage, not every country has this. At least for me it's a great advantage," says Sonig.