Village Family Lives Under Landslide Threat; 81-Year-Old Patriarch Complains about Government Inaction
19:05, October 21, 2017
Poghosyan, and the six other members of his family, reside in Shatin, a village in Armenia's Vayots Dzor Province.
Years ago, he lived in on the far side of the village, but landslides there forced him to move to his current location.
The threat of landslides has followed him to his new house.
Standing outside the two-story house, which has been registered as a fourth-degree condemned building, Volodya points to the walnut trees in the distance that he planted years ago.
He notes that sadly, due to recurring landslides, the trees have descended into a small gorge.
"I've been living here for 32 years. The land has been sliding all that time. I've complained to the president and the provincial government. No one's come to see what's going on. Cracks in the walls of the house have multiplied. The village mayor visited twice. He too sent a letter to the authorities. They never answered him either," Poghosyan told Hetq.
The law states that houses suffering fourth degree damage must be vacated and the residents relocated.
"If the house falls, they won't be able to find anyone. They can bring a tractor, but they won't find anyone," says Poghosyan.
His complaints did prompt some officials from Yerevan to visit and survey the site, but no action has been taken.
"In my letter, I wrote that the house is thirty meters high. The visiting officials only said that it was more like 50-60 meters high. They left and I haven't heard back from them," Poghosyan says.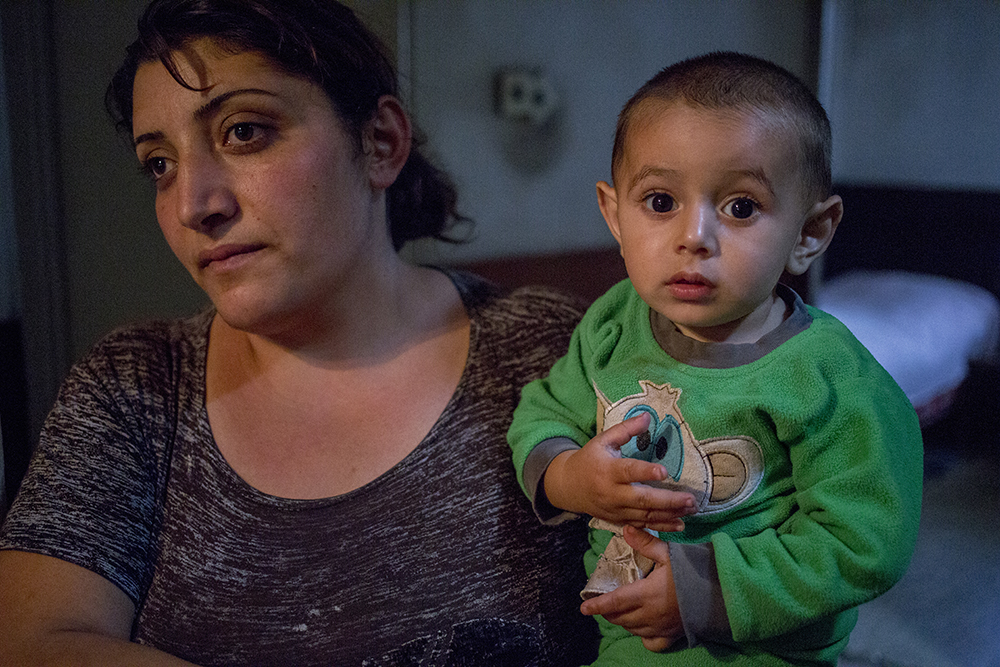 Volodya has two grandchildren, aged one and two. Margarita, his daughter-in-law, says that her kids have just started to walk and that they've had to fence in the yard.
"The house is damp inside. We live in constant fear. A dirt rampart installed to keep the landslide from advancing has weakened and will weaken further," she says.
The family mostly survives on Volodya's pension, and it's barely covers their utilities.
Volodya is worried that his son remains unemployed, only picking up day jobs as a laborer.
Farming is out of the question. The family's apple trees have dried out and died long ago.
"How can I plant new trees on this land," Volodya rhetorically asks.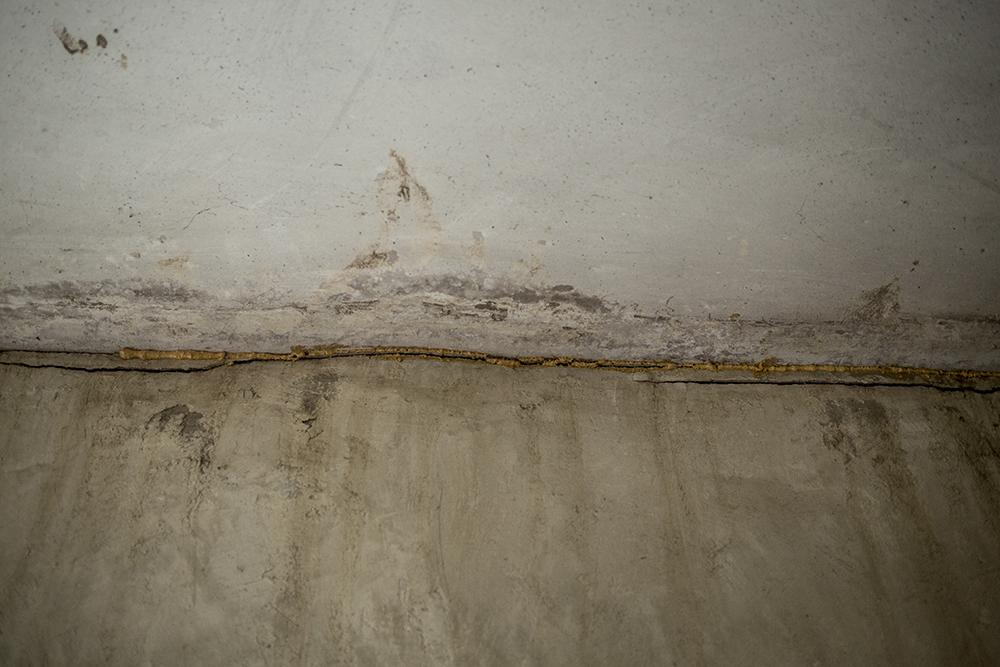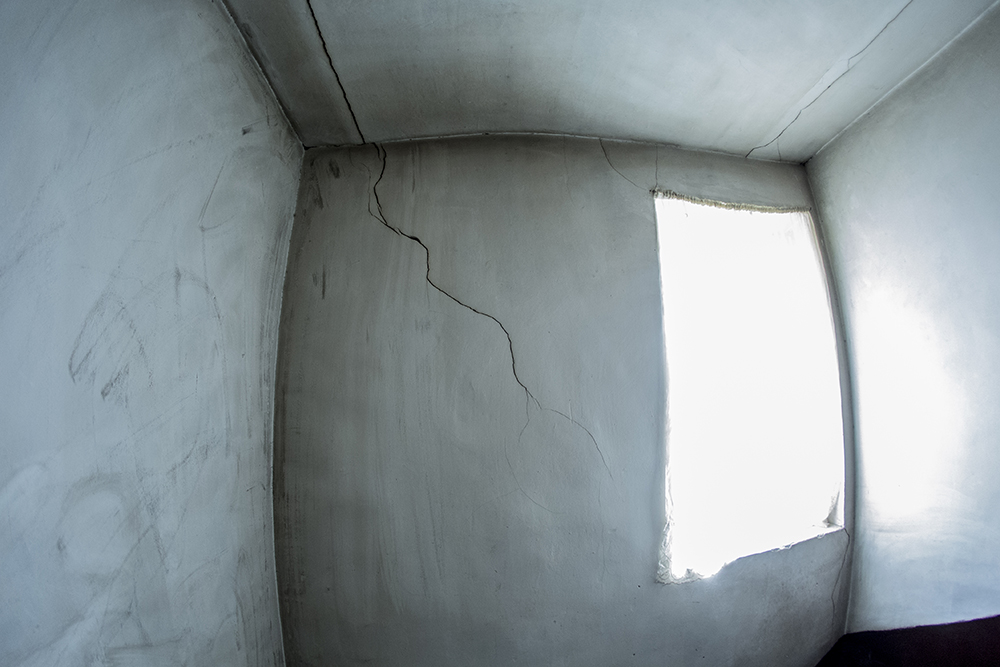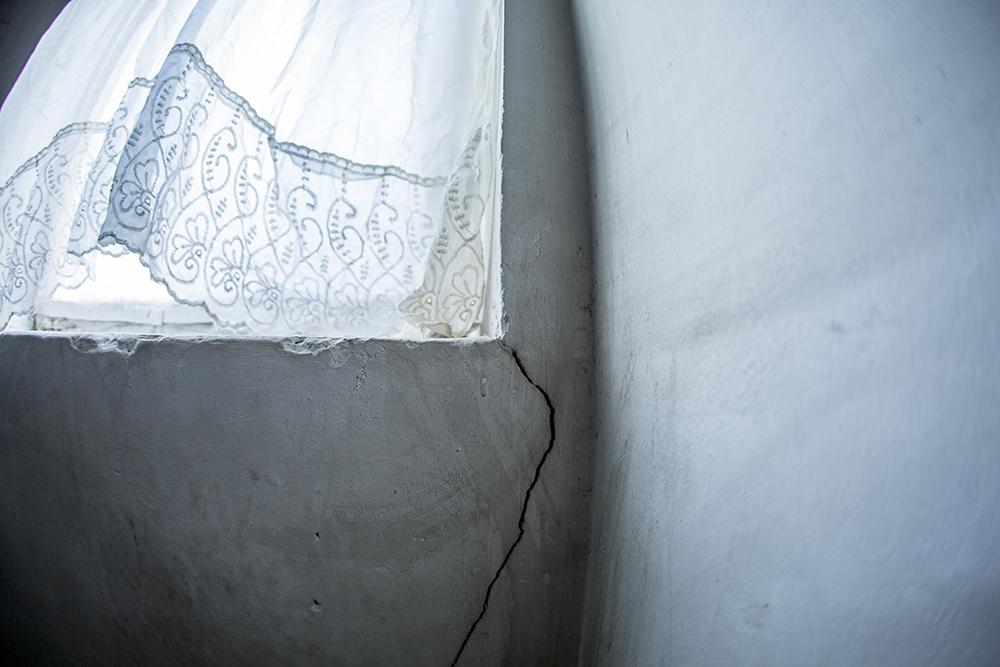 Photos: David Banuchyan