No Money: Hrazdan Day Care Center for Disabled Children to Close in January
18:49, November 23, 2017
Karen Harutyunyan, a dark-eyed ten-year-old diagnosed as intellectually disabled, dreams of becoming a policeman. He wants to catch the bad guys.
That dream may be dashed, however, because the Hrazdan Day Care Center for Disabled Children in Hrazdan Karen attends after regular school is scheduled to close due to a lack of funds.
The boy is now brushing up on the Armenian alphabet at the center. After attending classes at the Hrazdan Special School, Karen and other classmates come to the center just to hang out and relax.
The center is run by the Children's Assistance Fund, founded eleven years ago. It opened the center four years ago.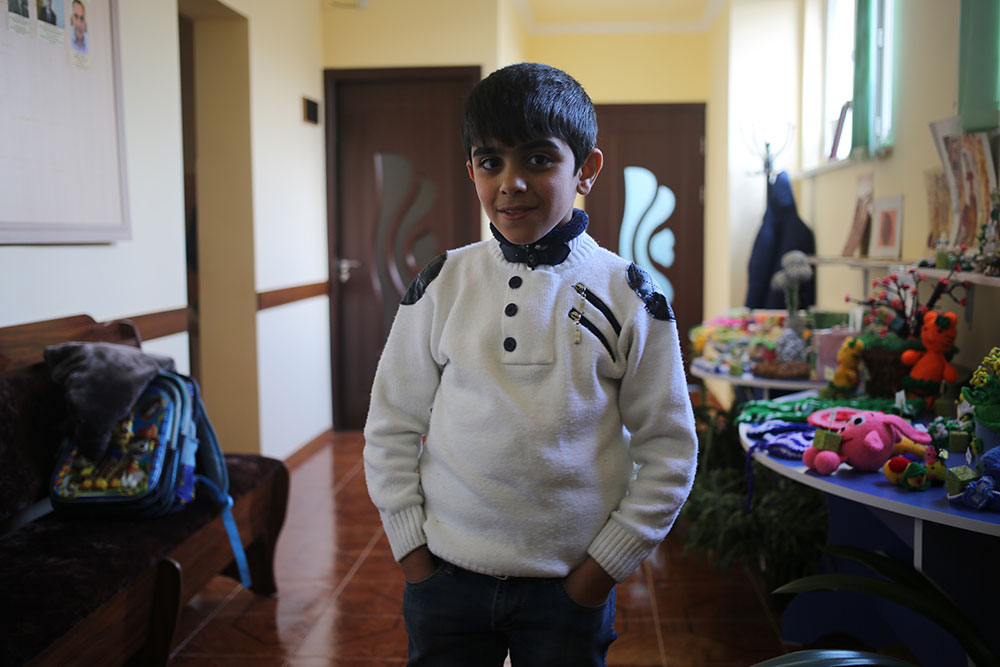 Artour has been coming to the center for the past four years. Helped by his physical therapist, Artour can now perform several exercises well.
Before coming to the center, Narek, diagnosed with brain trauma, couldn't straighten his back and his hands were inflexible. Now, with the help of the center's therapists, he can sit and move his hands. The curvature of his back is slowly decreasing.
We also met Hrach. His teacher, Marineh Atoyan, was helping the boy fashion a teddy bear on paper from colored strings. Hrach loves bears.
Hrach's mother says that Hrach also likes to sing and recite. When she puts his little sister to sleep, Hrach sings, just above a whisper.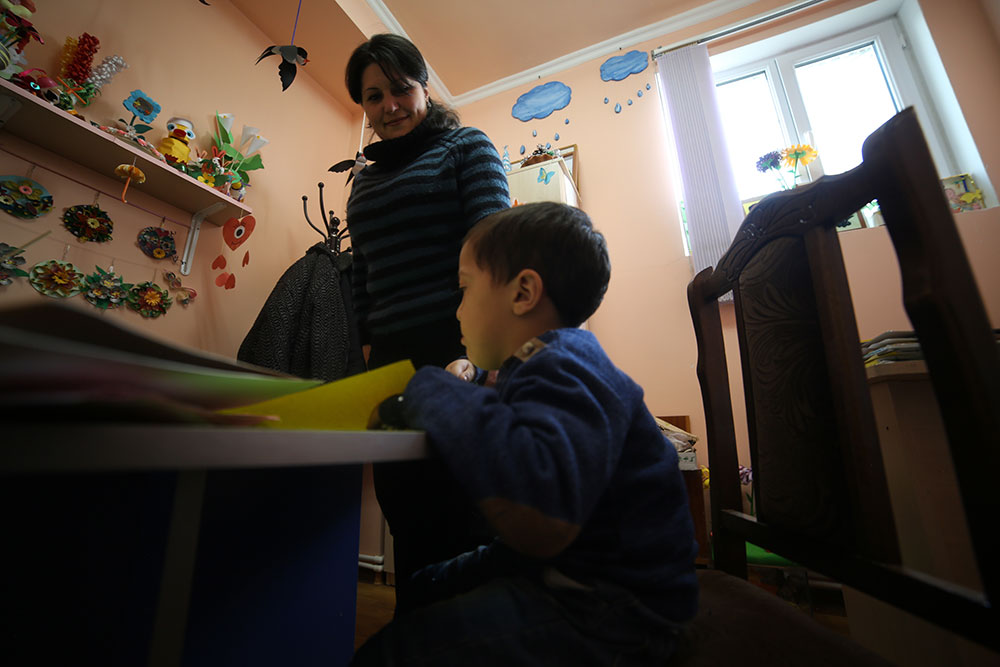 Karen, Artour and Hrach are three of the 145 children that won't be able to attend the center when it closes in January.
The U.S. Embassy in Armenia has been financially supporting the center for the past three years. Kamo Arakelyan, who runs the center, has sought out new donors, but to no avail.
The Hrazdan Municipality and the Kotayk Provincial Administration have refused to step in and support the center, arguing they don't have the money.
"When the provincial authorities don't support us, that's not right. The center is for the community and the entire province," Arakelyan said.
The center needs $28,000 to keep its doors open.
Having just recently received state accreditation, the center will have to wait one year to apply for support from the national government.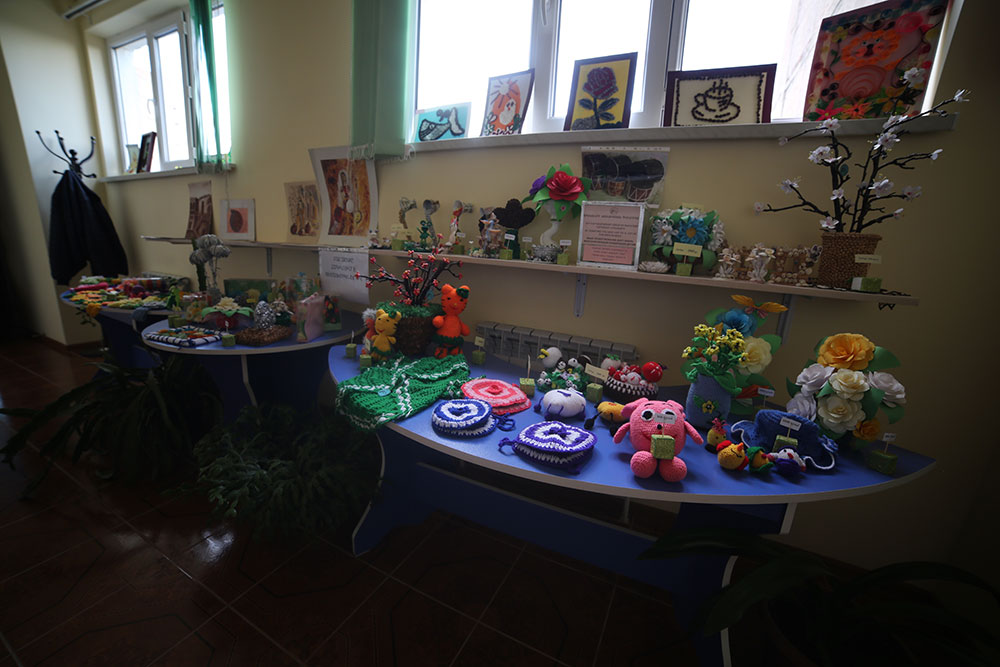 The center serves children, under the age of eighteen, from Hrazdan and the provinces of Kotayk and Gegharkunik.
Hopefully, the center will be able to serve these kids for many years to come.