Open Only Seven Months a Year: Armash Village Kindergarten Faces Heating, Food Safety and Condition Issues
16:48, February 16, 2018
"We were in our beds together with the other children, when a stink beetle came out from that corner. Narek woke all of us up, showing the beetle. We called Miss Marietta, Miss Armineh, Miss Gayaneh and my grandmother. They came and killed the beetle," says 6-year-old Lousineh, who attends the kindergarten in Armash, a village of Ararat Province.
The kindergarten of this borderline village was opened in 1977. Over the years, the building has only been partly renovated – some windows, doors and the roof have been changed.
Now, most of the walls are cracked, the wooden floor is damaged and rotten, plaster is dropping from the ceiling, and the linoleum hasn't been changed since the 1980s.
Several years ago, senior and middle-class tables and beds were changed, while the junior class beds date from the 1970s. The bedding has to be replaced, too.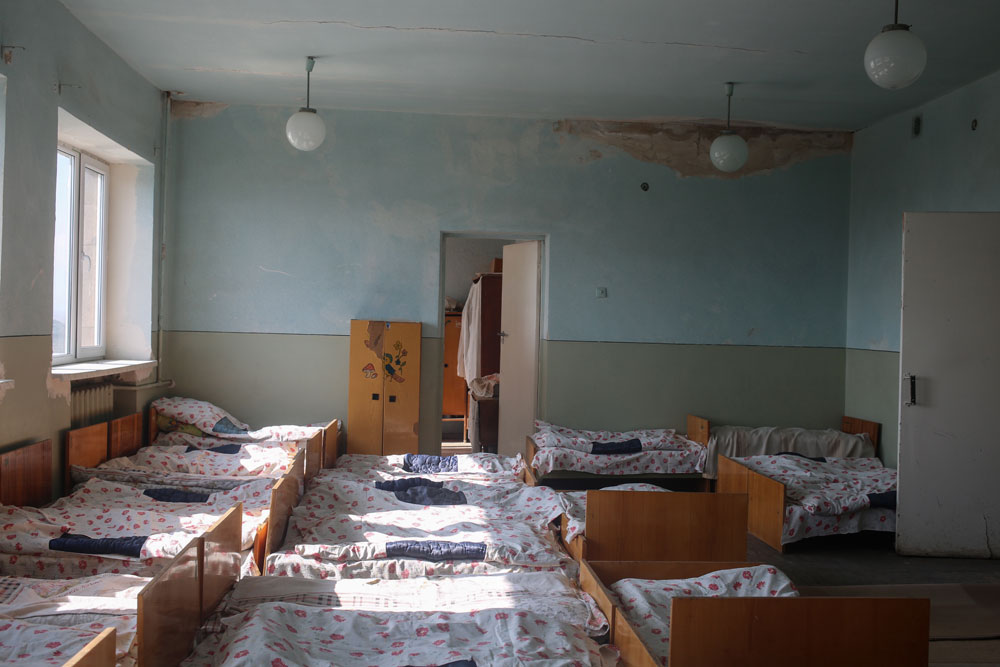 The kindergarten operates seven months a year. There's no natural gas, and thus no central heating.
On October 2, 2017, the Food Safety Service (FSS) closed the kindergarten, since the kitchen did not meet the food safety requirements. The community then renovated the kitchen and installed new furniture. The kindergarten is scheduled to reopen in April, when it gets warmer. The FSS will have to inspect the kindergarten to permit the re-opening.
Kindergarten Director Alla Yesayan says that more than 200 children used to attend it, but their number has decreased in parallel with the population drop.
Now, only 90 children attend the kindergarten. Yesayan says they enjoy attending despite the conditions, and always ask her when it's going to reopen.
Yesayan has been serving as director since 1982. She says the problems in the kindergarten started after 1993, when the battles of Yeraskh took place during Artsakh War, damaging the building.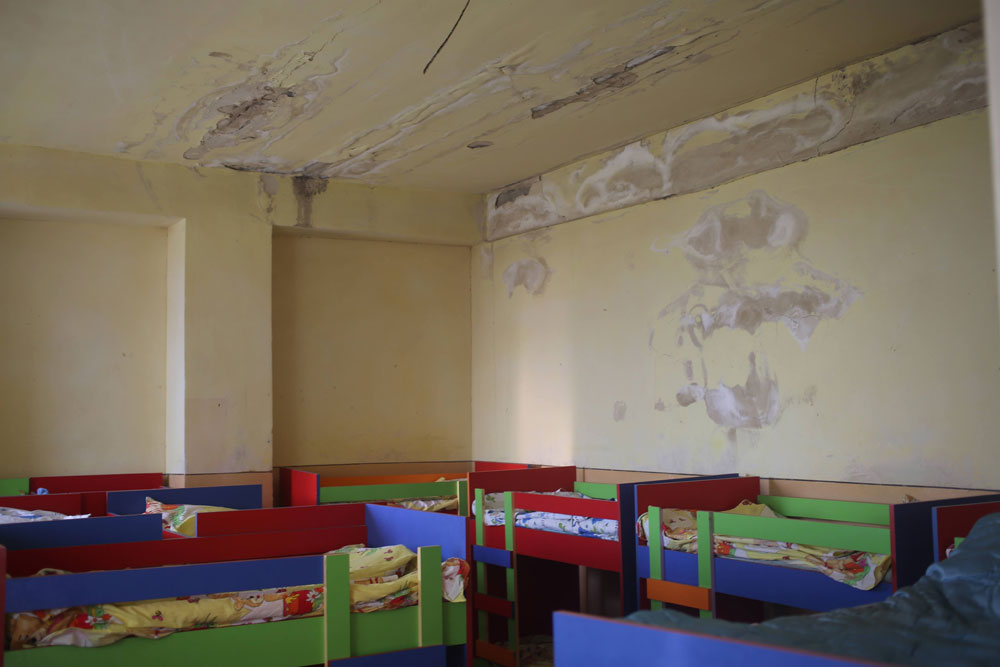 The director says she has applied for funding to various organizations and foundations but hasn't received any offers.
Unlike Yerevan, where the municipality covers all the expenses of public kindergartens, making them tuition free for residents, provincial kindergartens of Armenia are not free. The monthly tuition of this kindergarten is 5,000 drams ($10.40).
The municipality covers the employees' salaries, pays fees for the families of deceased soldiers. Tuition money mostly goes to purchasing food.