Yerevan Botanical Garden: 600 Square Meters Leased to Construct Open-Air Events Space
19:05, May 24, 2018
600 square meters of saplings in Yerevan Botanical Garden have been uprooted to build an open-air events space called White Hall.
Local environmental activists say construction at the site, leased to Gevorg Aghbalyan for 500,000 drams per month, has already begun.
The Yerevan Botanical Garden, located in the Yerevan's northeastern Avan District, holds a collection that includes more then 200 species of endemic, rare and disappearing plants.
Hetq spoke to the events planner at Aghbalyan's company, who wished to remain anonymous. The individual said that the hall, that can be reserved for weddings, birthdays and luncheons, is planned to open on June 15 and to operate until the end of September.
Those wishing to book the hall, with a capacity of 200, will have to shell out AMD 2 million (US$4,140).
The below photo shows the site last year and today.
Yerevan Botanical Garden Director Jirayr Vardanyan told Hetq that the money from the lease will be used to hire 3-4 garden workers and to improve and maintain the land housing the garden's scientific collections.
Vardanyan says the leasing decision was discussed and approved by the garden's scientific council and that the leasing contract obliges Aghbalyan to dismantle the hall in three months.
Vardanyan stresses that the leasing program is "experimental". If found to be of benefit, and if the public approves, the site will be leased next year for a longer period.
He rejects allegations that mature trees have been destroyed to make way for the open-air tent structures.
"I'm an arboriculture professor. Do you think I'd cut down trees to pitch a tent?" Vardanyan asked.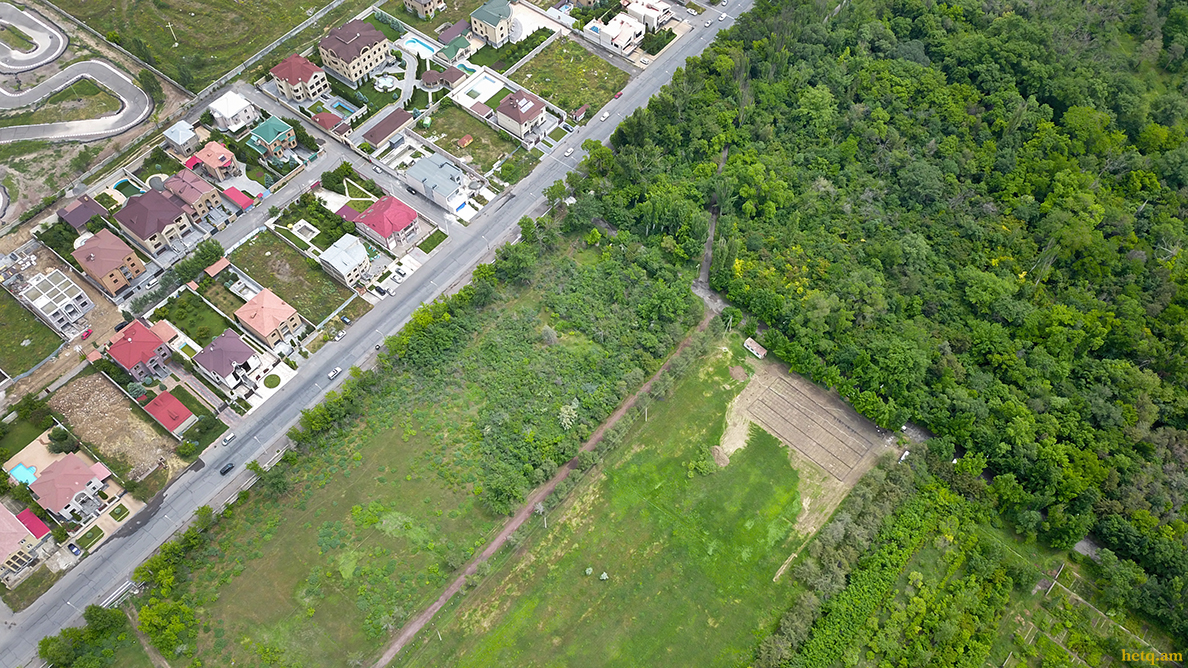 The Yerevan Municipality has proposed a $2.5 million project to construct an entertainment and tourist center at the garden.
Artur Gevorgyan, the municipality's public relations officer, told Hetq that the White Hall project has nothing to do with them.
Diana Ghazaryan
Ani Hovhannisyan
Arakel Minasyan