15:47, March 9, 2005
Edik Baghdasaryan
Ara Manoogian
There have been women from Armenia in the United Arab Emirates ever since the early 1990's, when flights started between Yerevan and Dubai. At first, they would buy cheap goods to sell in Armenia. Then they saw that there was a more lucrative business in Dubai, and they started selling themselves for sex. The more business-minded among them made various contacts and started "exporting" girls from Armenia.
In Armenia, people who traffic in women are referred to as "Mama Rosas". In criminal reports, they are pimps. In Dubai , they're called bosses. They have between five and twenty, sometimes even thirty women, working under their supervision.
In the past, women could go to Dubai directly from Armenia . Two years ago, however, a new law came into force in the Emirates wherein any woman under 31 years of age was not allowed to enter the country unless accompanied by her husband or parents.
For the past two years, dealers in the sex trade have been transporting women under 31 to Dubai through Russia , mainly through Moscow and Krasnodar . There, they are given false passports, which state their age as over 31. Sometimes their names are changed as well.
In the UAE there is an unwritten, yet very simple law for the media, both local journalists and foreign correspondents-never write anything negative about the country, especially about Dubai . Articles on crime are very rare in the English language newspapers, though that doesn't mean that the crime rate is particularly low. Murders are almost never mentioned.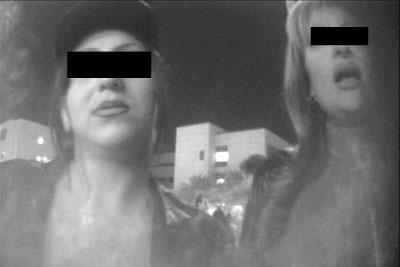 Once in a while something slips through in the Arabic papers. For example, in 2004, the mutilated corpses of Uzbek women were found in the desert. The same year, an Armenian girl was murdered in the desert as well. "We wouldn't come out for a few days, said L., from Yerevan "The police were making the rounds with pictures of the girl, trying to find out something about her. But none of the Armenians said anything and we never found out what happened in the end. They put her picture up at Cyclone and other discotheques."
Passengers who arrive in Dubai have to have their pupils photographed, to make sure they're not on the Migration Department's blacklist. If they are, the police are called in right away. But one Armenian prostitute told us that it was possible to tamper with Migration Department' files. "You can remove data on a person's pupil and other details from the central computer in Abu Dhabi . You pay money and it is removed. One of our girls, Diana from Dilijan, was deported once and her pupil was photographed, but she came back two months later. Her boss, Anush, spent a lot of money to get that information out of the computer," L. explained.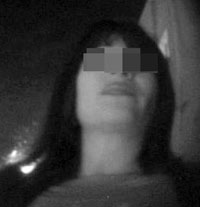 Nelli, one of Armenia's most notorious pimps, who as we mentioned in a recent article has passed on her business to her son and daughter-in-law, is now in Yerevan . Every Armenian pimp in Dubai has a man by her side, as a lover and guarantor of security. For Nelli, that man was Hamlet Vardanyan. He was deported from the Emirates, at which point he got a new passport in Yerevan and changed his last name to Mikaelyan. Now, using that name, Hamlet comes and goes to the UAE. Our sources tell us that Nelly is now recruiting a new group of girls in Armenia . "She brings her girls through Krasnodar . That is where her contacts are," said N., who used to be one of Nelli's girls. "She pays $1,500 to customs for each girl with a fake passport. She brought me through there as well. When the customs official looked at me, he said 'So you're supposed to be 31 years old, eh?' I was 20 at the time. Hamlet was the one who brought me." N. paid back the $6,000 dollars she owed Nelly two years ago, and has been working on her own at Dubai's St. George Hotel ever since.
The Inter City Hotel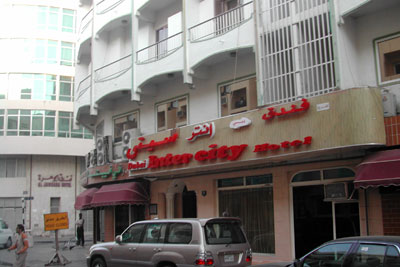 The disco in the Inter City hotel closes at 3 a.m. You can find a lot of Armenian women there, from as early as 8 p.m. We even met an Armenian woman dressed in Arabian clothes there; she was playing billiards and talking to men in Arabic. Women don't cost much at Inter City . No matter how dressed up they are, or how much make-up they put on, their faces still look ravaged.
It was here, at 3 a.m. , that we met two bosses selling their women outside the hotel. One was from Uzbekistan , the other from Armenia . Here is a picture of those women. The Uzbek pimp, Amina, was selling 19-year-old Aleka, and the Armenian pimp was offering sixteen-year-old Jasmine. She couldn't speak a word of English, so her boss was bargaining for her, reminding potential customers that the girl was sixteen, and new to sex, that she didn't know too much about it.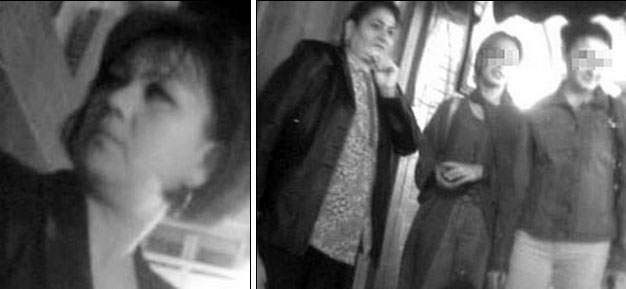 At 3:10, as my colleague Ara tried to arrange a deal for one of his girls, a drunken Arab started to fight over her with him. Ara apologized to the man a number of times, but he kept shouting. At that moment, a man in uniform came up, and showing his badge, said that he was with the police. "What's the problem?" he asked Ara. Ara said that there was no problem. The presence of the policeman disturbed neither the Armenian and Uzbek pimps as they made their bargains, nor the dozens of girls looking for customers.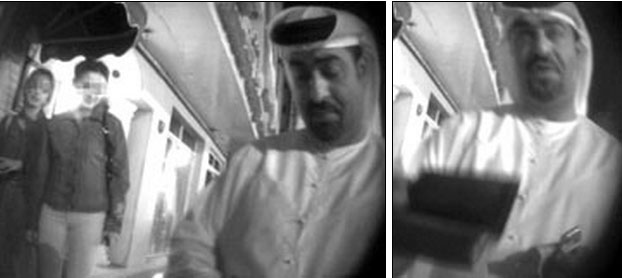 The Tehariyet, or Criminal Investigation Department, has agents everywhere. They know where each and every one of these women lives and works, but they don't interfere, because the sex business is an integral part of the country's economy. If it is removed from the system, it is possible that everything in the country will collapse. " Dubai 's charm is in these women," said a Dutchman around 60 years old, who was here on business at Movenpick Hotel.
Once they've paid for their women, customers sometimes think they can treat them any way they like. "They beat you sometimes, of course. Or they make you do things that you don't want to," said twenty-year-old B., one of the most beautiful Armenian prostitutes in Dubai .
B. came here from a village in the Ararat Valley , where she was a refugee from the Azerbaijani city of Kirovabad . She has a son, who she left with her parents when she "went to make money".
"My husband and I are separated, "she explained. "I couldn't find a job. Wherever I went, they asked me to sleep with them before they would offer me a job. We Armenians are like that - if you're divorced, then that's it, they can think anything about you."
The St. George Hotel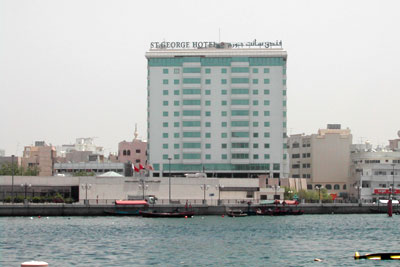 Armenian prostitutes' have been servicing customers of the St. George Hotel for five years now. Our sources informed us that the owner is a Tajik named Ilias. Ilias is the brother of Sheikh Mustafa, who owns Metro, the largest cab company in Dubai , with 3000 cars. The St. George has restaurants, nightclubs, and bars, including an Azerbaijani place called Baku by Night.
We walked into the hotel at 4 a.m. A security guard approached us. We said hello, and asked if there was somewhere we could spend time with some girls. He seemed surprised for a moment, then motioned towards the bar, saying, "Over there, but it's late, they've all gone." We went into the bar, where we saw two Armenian women sitting next to an elderly Arab, caressing his hands. One of the women was speaking comfortably in English, the other would say something once in a while. We were drinking coffee when women started coming in and out of the bar. The security officials had told them that there were two customers there.
We had visited the St. George Hotel before, on our second trip to Dubai. On June 23, 2004, we were in the discotheque there at midnight and heard the DJ greeting the prostitutes as guests from Uzbekistan, Tajikistan, Armenia, and Azerbaijan.
Armenian and Azerbaijani girls are friendly towards each other here. Far from their homelands, these women from two hostile nations were united in the desert nights by prostitution first of all, and by the history and the Russian language they share.
When the Arabic music gets going, the dance floor fills up with drunken men and women. Every dance turns into a belly dance. Armenian, Tajik, Azeri, and Uzbek women sing along in Arabic. They know all the songs by heart, because all their nights are filled with Arabic music.