17:45, June 1, 2018
Kids gathered in Yerevan's Liberty Square today to watch other children, attired in police uniforms, sing and dance to mark International Children's Day.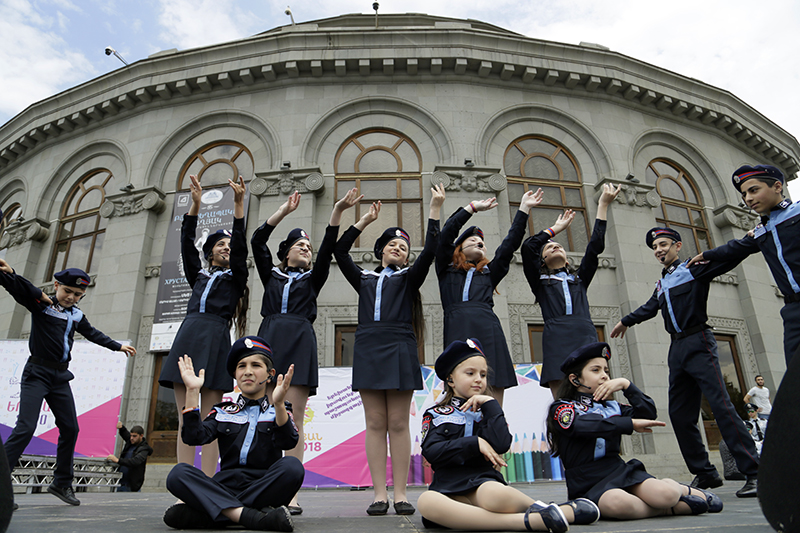 A Police Force band provided the music and students of the Police Cultural House entertained those in attendance with a number of choreographed dance numbers.
Inspectors of the Police Department's Division of Juvenile Affairs handed out gifts while traffic cops displayed their motorcycles and handed out reflective arm bands.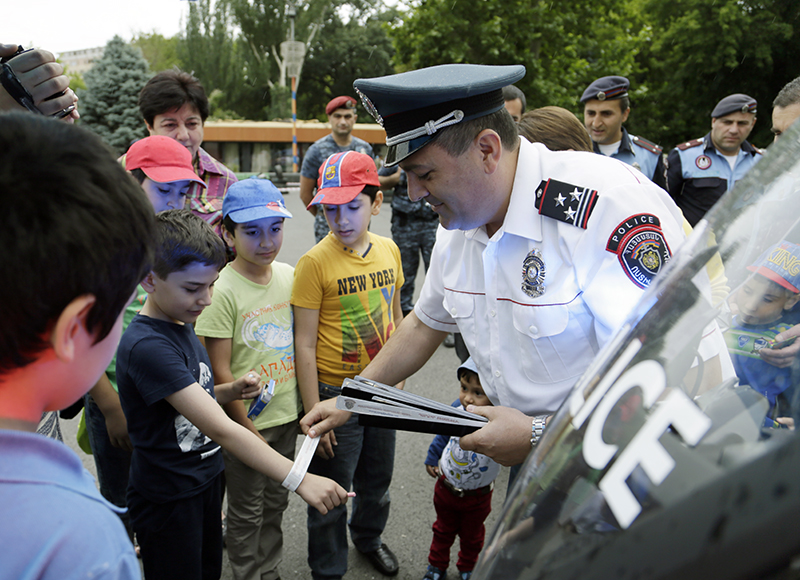 A water cannon truck suddenly turned on the hose, splashing the children with bursts of water.