13:50, July 23, 2018
Residents along Bournazyan and Adjaryan streets in Yerevan's Erebouni District dare not open their windows or doors during the summer because of the stench emanating from the nearby Artashat water canal.
The trash-strewn canal has also become a breeding ground for vermin and mosquitoes.
The water carries a mix of garbage with it, from household trash to construction waste, and most everything in between.
The canal, which is used as a convenient waste dump, carries irrigation water to a number of communities in Ararat Province.
There's another canal that flows nearby that's also infamous as a garbage dump. Area residents are caught in the crosshairs of both.
Hetq wrote about the canal two years ago, pointing out the health risks it poses to area residents. True, municipal officials periodically clean the canal, but the trash returns. No long-term solution has yet been found.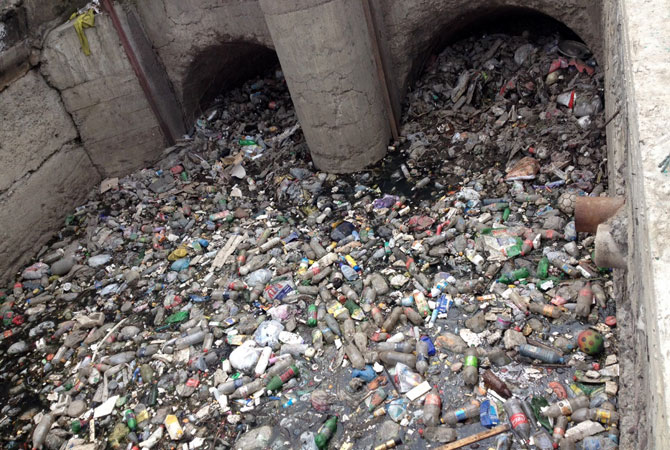 Mariam has lived on Bournazyan Street for fifteen years and can't recall when the canal was ever totally free of garbage. She says the canal was last cleaned in the spring.
She says officials usually get around to cleaning the canal twice a year, after being deluged with complaints. Mariam says some frustrated residents take matters in their own hands and set fire to the garbage collected in the canal.
She assures me that local residents don't toss their trash in the canal.
"Whatever you can imagine is in the canal. They throw dogs in. They end up dying here. Sometimes we can pull the body out. If we can't, it rots down there. We have to raise a ruckus for them to come twice a year to clean the canal. Otherwise, it's only once yearly," Mariam says.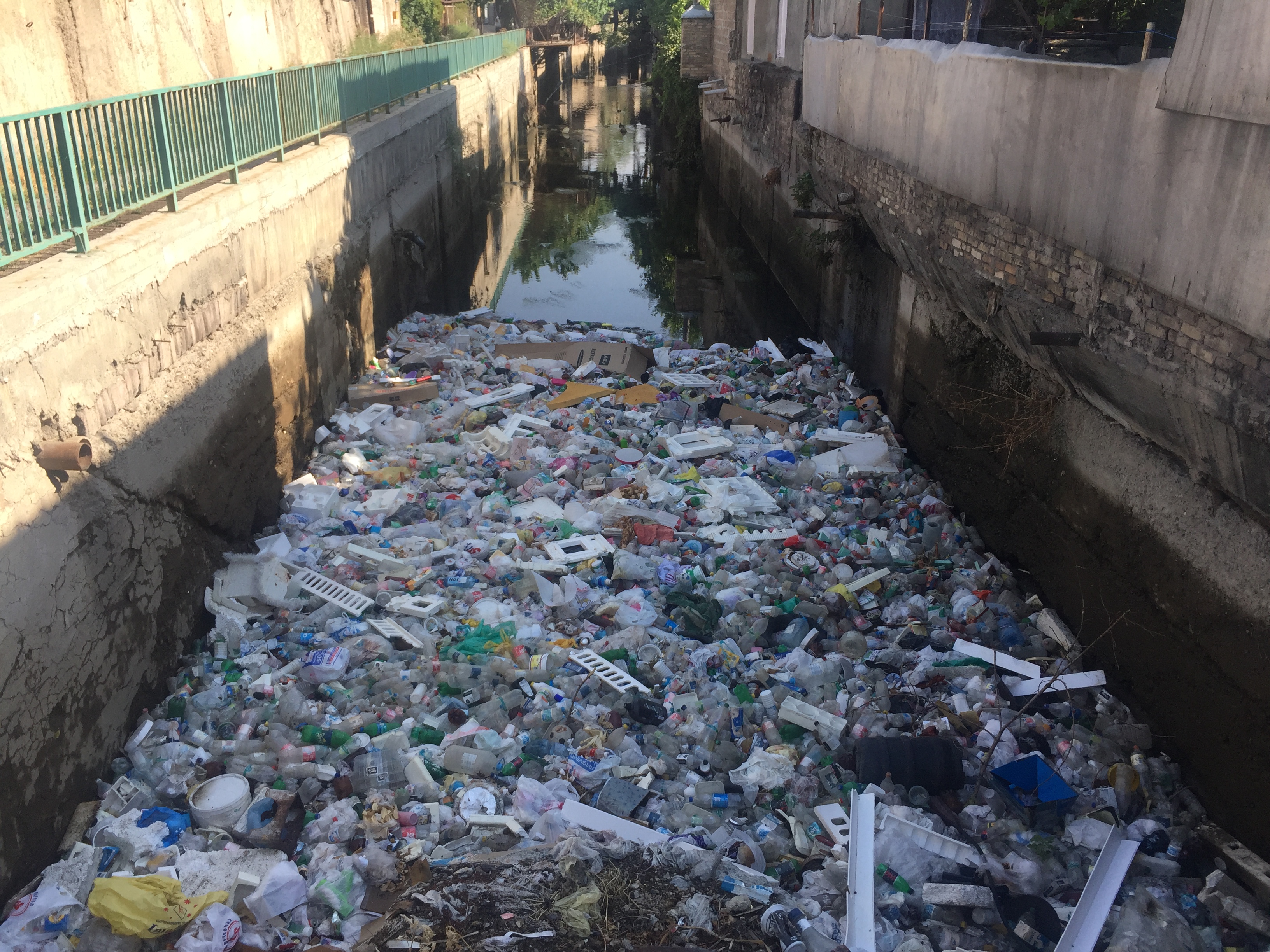 In 2016, when area residents complained about the lack of trash bins, Edward Yenokyan, who headed the Erebouni Division of Communal Services at the time, told Hetq that he hadn't received any such requests.
"If we receive a request to install a trash bin here or there, we totally comply. We have the bins," Yenokyan told Hetq.
Two years have passed, and no receptacles have been placed in the area.
Armen Mamoulyan, an Erebouni District real estate management official, says that notices are periodically sent to area residents, requesting that trash not be dumped in the canal. He says the last notice went out one year ago.
Mamoulyan says he's contacted the Yerevan Water Users Association, which does the actual cleaning, and has requested several more cleanings per year.
Association Managing Director Meruzhan Asatryan responded that only one cleaning per year is scheduled for the canal.
Mamoulyan blames area residents for tossing trash in the canal, while conceding that some of the garbage is from districts higher up the waterway.
Mamoulyan says he asked Sanitek, the company contracted by Yerevan city government to collect street garbage, to install trash receptacles in the area.