16:33, November 24, 2004
Joel Condon
November 25 marks the day that we remember Monte Melkonian. For Armenians, Monte Melkonian is remembered as Commander Avo, the national war hero, who dedicated his life fighting for the rights of Armenians: the right to live with dignity and equality: the right to grow and thrive as active members of a community: the right to live without fear of indiscriminate persecution. Armenian's, because of their homeland's location, at a strategic crossroads of commerce and empire, have had to struggle exceptionally hard to defend their rights. With courage and selfless determination, Monte gave his life to this struggle.
But the rights that Monte Melkonian fought to protect are not just the rights of the Armenian people; they are basic human rights. Monte recognized the universal scope of his work. By the age of twenty-two, he had traveled throughout North America, Europe, Asia Minor, the Orient, and South America.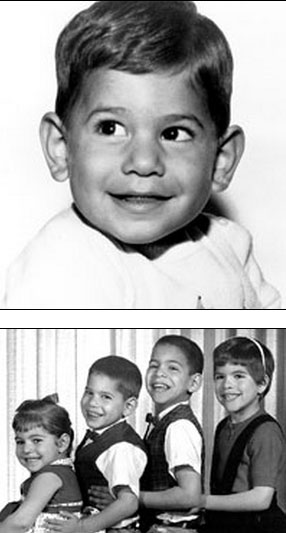 By the time he made the decision to take up arms, he had witnessed the human condition throughout the world. On this day, when Armenians claim Monte Melkonian as their national hero, it should be remembered that his actions were taken with an understanding of people around the world. To Armenians, Monte Melkonian is a national hero, but to all who believe in the sanctity of human rights, he is an international hero as well.
Had circumstances been different, Monte could have engaged as a diplomat or statesman. He was exceptionally articulate and was fluent in several languages. At the University of California Berkeley he was a top ranking scholar and was offered a graduate fellowship to Oxford University in England . His intellectual prowess, communication skills, and tireless determination would have propelled him into a leadership position whether in government, industry, or academia. But he chose to focus his energy on regions that required immediate military action: first in Lebanon in defense of the Armenian community during the civil war and then in Nagorno Karaback following the pogroms in Sumgait and Baku . Monte Melkonian was destined to be a leader, not because he desired power, but because he possessed the qualities needed to be a leader.
I first met Monte at the age of five, on the first day of our first year of school in the small town of Visalia , California . Visalia is near Sequoia National Park where the biggest trees on earth grow. It is at the base of the Sierra Nevada mountains, near Mt. Whitney , the highest mountain on the continental United States .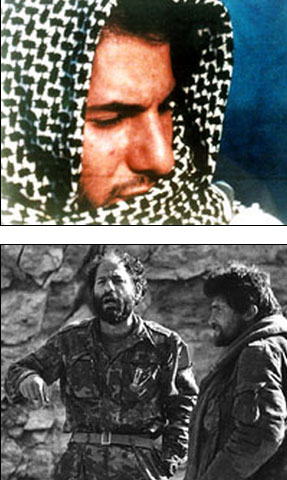 I will always remember Monte as a reflection of the highest and the greatest. We were best friends; we attended Berkeley together. Of course all who knew Monte will probably remember him as their best friend. It was another one of his extraordinary qualities. He befriended people wherever he went. His energy was infectious and he drew out the best and strongest in others. I remember Monte as the fearless kid, swimming across the strongest current in the Kaweah River and diving from the highest cliff. His fearless spirit of investigation took us far beyond the limits of our home town. As kids, we rode our bicycles for hours into the countryside, anxious to make new discoveries about the world around us.
Today Monte Melkonian is remembered as a symbol of national pride for Armenians. For me, I will always remember him as a paragon of how best to live life: to face challenges with steadfast determination: to confront hardships without fear: to be a dedicated friend throughout time: to search for an understanding of the world: to look beyond oneself for a place where one's efforts are bound together in the common goal of creating a better world.