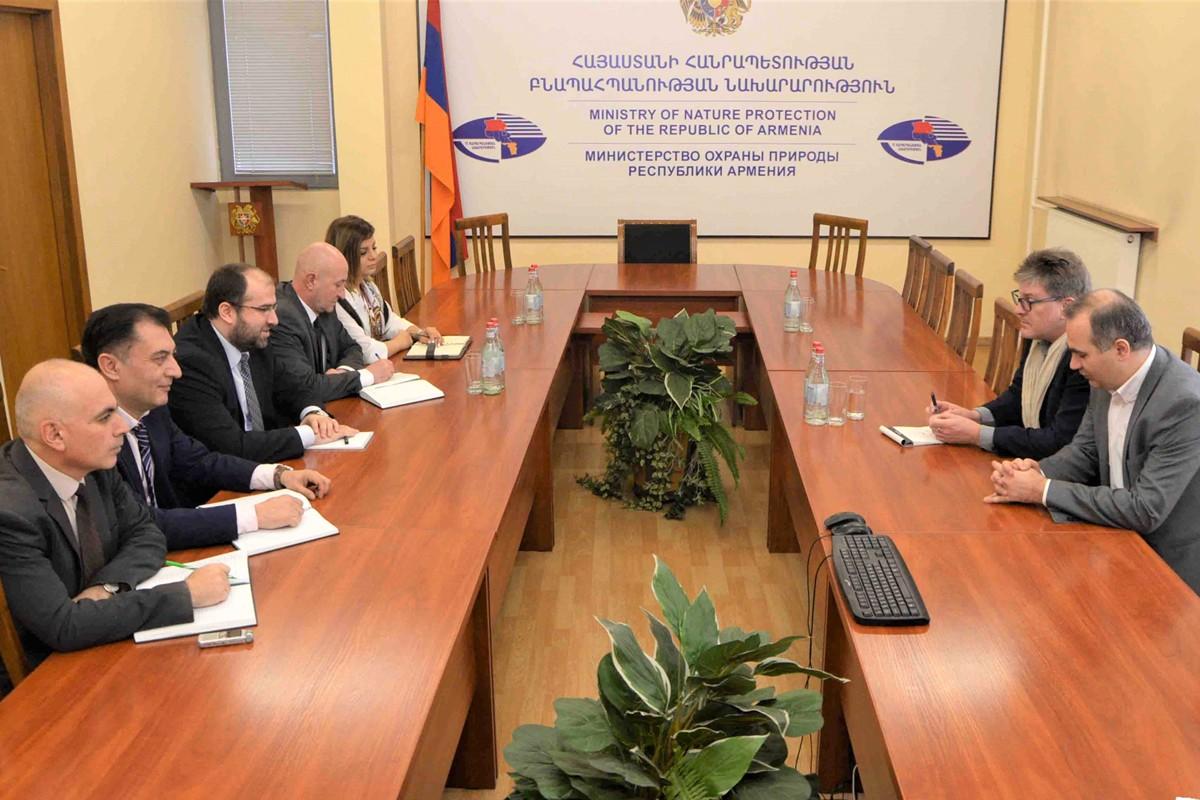 Caucasus Nature Fund Allocates 700,000 Euro Grant to Armenia
The Caucasus Nature Fund (CNF) will allocate a €700,000 grant to Armenia this year to improve environmental monitoring of the Dilijan and Lake Arpi National Parks, the Khosrov Forest State Reserve, and the Zangezur Biosphere Complex.
The grant was announced today in Yerevan at a meeting between CNF Executive Director Geof Giacomini and Armenian Minister of Nature Protection Erik Grigoryan. Also attending the meeting was CNF National Program Coordinator for Armenia Arman Vermishyan.
The CNF's mission is to "to conserve the unique flora, fauna and ecosystems of the Caucasus for future generations while at the same time improving the lives of local people today."