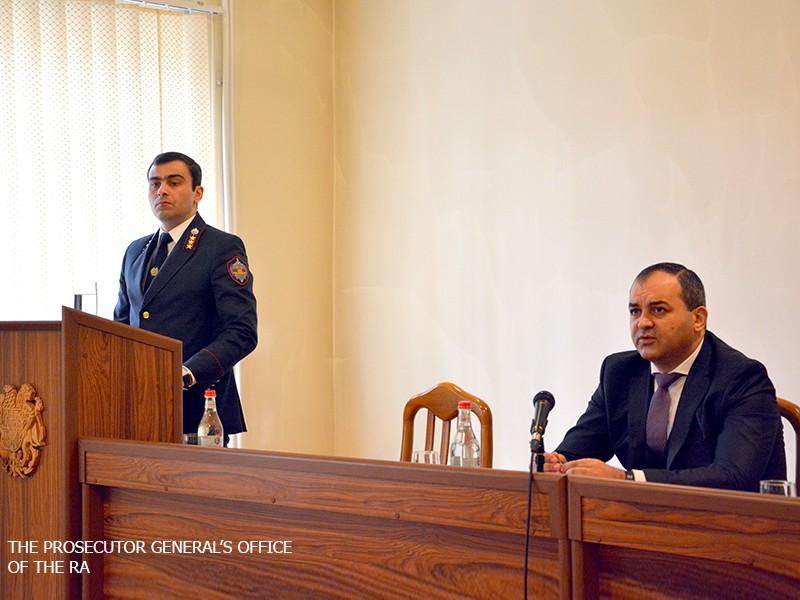 Yerevan 2018: Total Crime Rate Rises 8.9%
11,344 crimes were reported in Yerevan in 2018, up 8.9% from 2017, according to Yerevan City Prosecutor Gevorg Baghdasaryan.
12 murders were reported in the Armenian capital, one less than the previous year.
Baghdasaryan released these and other crime stats at a year-end working meeting convened by Prosecutor General Artur Davtyan.
Most of the 1,020 additional crimes in Yerevan last year were classified as serious or very serious.
Apartment burglaries increased by 82% last year, totaling 801 cases.