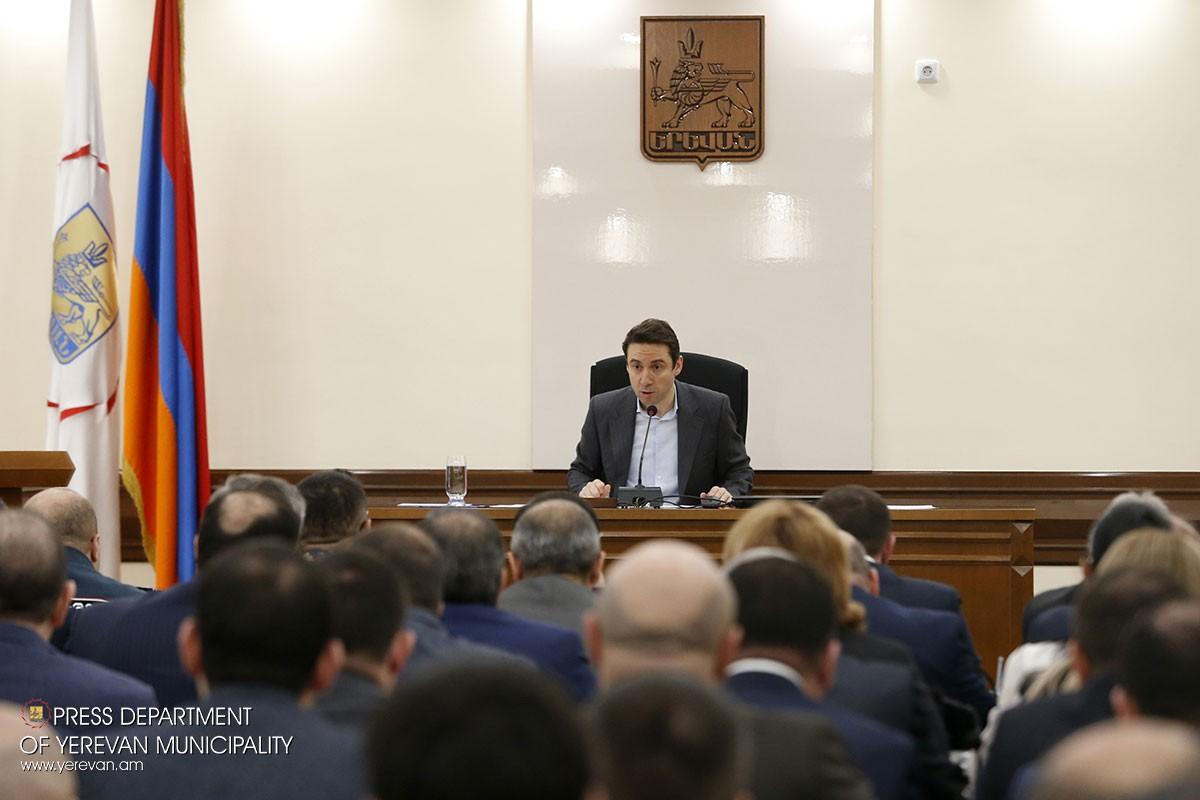 Yerevan Mayor Promises New One Hectare Park Near Opera House
Yerevan Mayor Hayk Marutyan says that one hectare of new green space will replace cafes adjacent to the Opera House and that the municipality is now accepting bids from contractors.
Marutyan made the announcement in conjunction with ongoing work on a new website called, "Active Citizen", which will allow Yerevan residents to directly offer feedback and comments on a variety of programs being carried out in the city.
Mayor Marutyan also announced one week of events as part of the "Clean Armenia" campaign that will start on March 23.
The Yerevan Municipality, in a press release, says the city needs 3,000 more trash receptacles and that Mayor Marutyan has instructed the Sanitek company to supply them as soon as possible.