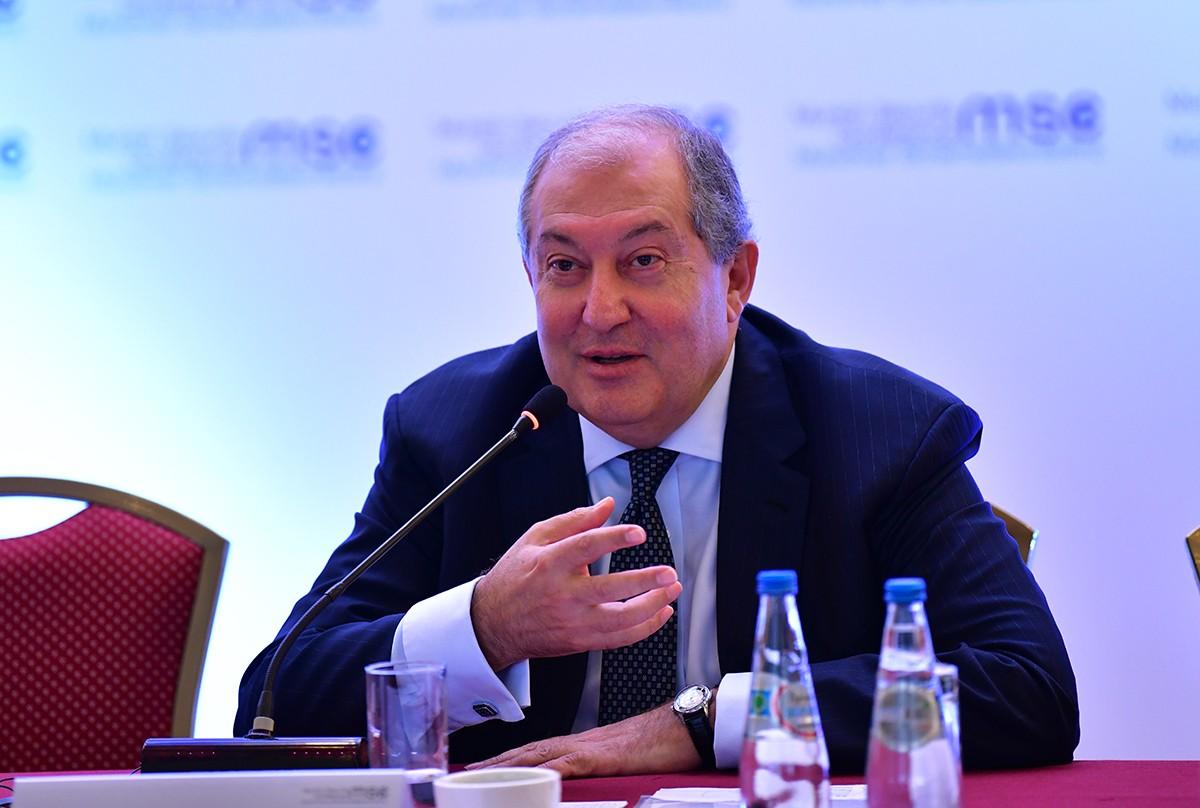 Armenian President to Attend Opening of Munich Security Conference
Armenian President Armen Sarkissian will fly to Germany to attend the opening of the Munich Security Conference (MSC) 2019 on February 15.
The 55th Munich Security Conference will focus on the question, "Who will pick up the pieces of the disintegrating world order?"
The MSC's objective is to build trust and to contribute to the peaceful resolution of conflicts by sustaining a continuous, curated and informal dialogue within the international security community.
More than 450 high-profile and senior decision-makers, as well as thought-leaders from around the world, including heads of state, ministers, leading personalities of international and non-governmental organizations, high-ranking representatives of industry, media, academia, and civil society, will assemble in Munich to engage in an intensive debate.
During his working visit to Germany, Sarkissian will also give a talk at Heidelberg University. A government press release does not specify what the talk will be about.