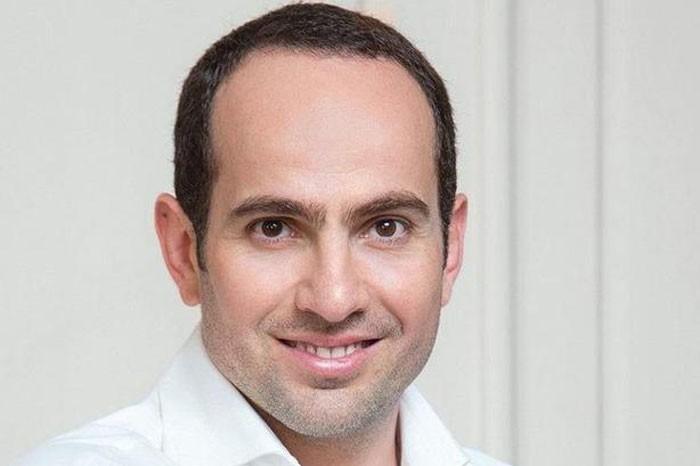 Son of Former Armenia President Robert Kocharyan Confirms Money Laundering Charge; Lashes Out at Pashinyan for Waging Campaign of Lies
Sedrak Kocharyan, the eldest son of Armenia's former President Robert Kocharyan, has lashed out at the government of Prime Minister Nikol Pashinyan for waging an unsubstantiated campaign of lies and slander against his family for the past ten months.
In a recent interview with the website 2rd.am, Sedrak Kocharyan verified news rumors that Armenia's National Security Service (NSS) has charged him with money laundering and evasion of taxes but argues that the charges are a fabrication.
"As to the news regarding me, that are partially correct. I received numerous phone calls yesterday raising concerns. People asked if it was true that I had been arrested. This information is untrue. Yes, I have been charged. The NSS charged me several days ago in a fabricated case; something about money laundering and that I evaded taxes. I had to sign an affidavit not to flee. Yes, they could have arrested me, and that's why such rumors circulated."
Sedrak Kocharyan says he isn't surprised at the turn of events since, "Nikol Pashinyan has long since focused his attention on our family, starting when he was a journalist."
Sedrak Kocharyan says that Pashinyan intensified such attention when the latter incited clashes during the March 2008 post-election events and left the people following him to their fate.
"As a member of parliament, he [Pashinyan] spared no opportunity and continuously attempted to slander and blacken the good name and honor of our family, even when my father hadn't held a government position for many years."
Sedrak Kocharyan goes on to claim that Pashinyan received financial assistance for years from different individuals and organizations for this purpose. In the interview, Kocharyan fails to name names of Pashinyan's financiers.
Sedrak Kocharyan charges Pashinyan and his retinue compiled large amounts of falsified and exaggerated evidence against his family that was presented to the people of Armenia as fact.
"Due to the events of April, Nikol, who was declared prime minister, has continued to move forward following this same approach. Sadly, a person has become the leader of the country who is ready to employ every method to achieve his dubious goals."
Sedrak Kocharyan accuses Pashinyan of capitalizing on the disenchantment of the people towards the former authorities to satisfy his need for personal revenge.
Saying that he is convinced that the people of Armenia will not forgive such deception and using the popular movement solely to achieve personal goals, Sedrak Kocharyan concludes:
"The only tool left for Nikol is to maintain cheap scenarios, and his goal is to maintain power at any cost. But the people now expect specific answers and action. I have no doubt that the passage of time will fix everything.
If you found a typo you can notify us by selecting the text area and pressing CTRL+Enter