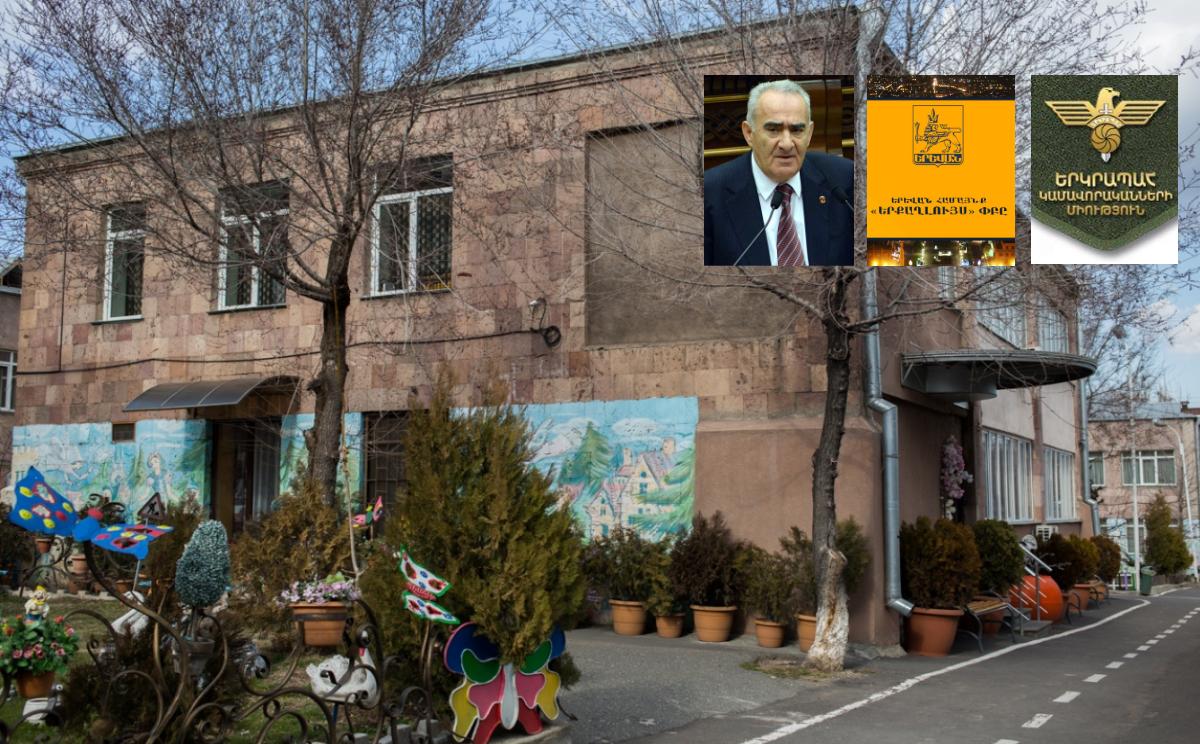 Organizations Leasing Areas of Operating Yerevan Kindergartens Told to Relocate: Municipality Sends Vacate Notices
Last week, Hetq published an article about kindergartens that have been closed over the years in Yerevan's Malatia-Sebastia, Ajapnyak and Davtashen administrative districts.
There are also different organizations and individuals leasing real estate of currently operating kindergartens in Yerevan, leaving many children waiting for spots to attend preschool.
It appears that our article reached municipal decision-makers.
The Yerevan Municipality is currently arranging for organizations leasing territories of acting kindergartens to leave the premises. While all of these organizations have received notices to relocate, only one has moved out so far.
Ajapnyak Administrative District
Kindergarten #38 at 4a Leningradyan Street has been partially leased for ten years by Jacque-Jean LLC, with a monthly rent of 193,000 drams paid to the municipal budget. The company is owned by the brother of former National Assembly Speaker Galust Sahakyan's daughter, Seda Hakobyan. The latter is the director of the kindergarten. Despite receiving a notice from the Yerevan Municipality, the company hasn't yet vacated the premises.
The Ajapnyak administrative district administration is still debating the issue of transferring the library located within Kindergarten #41.
In 2018, the Child Care Development Center charitable organization was allocated an area within Kindergarten #43, at a total annual rent of 471,000 drams. The Ajapnyak administrative district's staff is now negotiating with the center as to whether it should extend the lease or have the organization vacate the territory.
In 2003, Hrachya Nersisyan, a citizen of Armenia, signed a ten-year lease of the area within Kindergarten #44. Nersisyan was notified about the need to relocate, but he asked for more time.
Malatia-Sebastia Administrative District
Four condominiums have occupied space in four acting kindergartens of the district, #76, 85, 87 and 97, paying annual fees of 60,000-324,000 AMD.
Some cultural houses, LLCs and NGOs, as well as World War II veterans have also received notices to move out of the kindergartens in this district.
Davtashen Administrative District
The Yerkrapah Volunteer Union and Mission Armenia NGO were located at Kindergarten #58 . The Yerkrapah Volunteer Union is the only one to have vacated so far.
If you found a typo you can notify us by selecting the text area and pressing CTRL+Enter