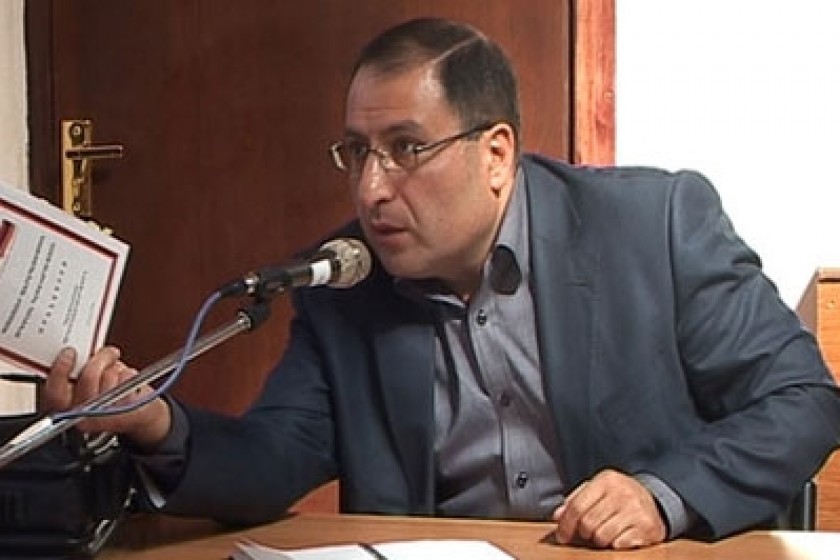 Public Interest Attorney - Armenia Fails to live Up to Aarhaus Requirements
Hayk Aloumyan, an attorney involved in public interest affairs and who has defended civic organizations in Armenia, told reporters today that the government has no conception as to how the public can go about defending its rights.
Aloumyan pointed to the current dispute centred in Teghout where the government has declared communal lands as eminent domain, transferring them to a commercial enterprise for mining.
The attorney is presently involved in several civic organizations seeking to overturn the government's decision based on environmental and constitutional violations.
Aloumyan noted that Armenia, as a signatory to the Aarhaus Convention, is required to adhere to the following three pillars of the treaty:
1- Access to information: any citizen should have the right to get a wide and easy access to environmental information. Public authorities must provide all the information required and collect and disseminate them and in a timely and transparent manner. They can refuse to do it just under particular situations (such as national defence)
2- Public participation in decision making: the public must be informed over all the relevant projects and it has to have the chance to participate during the decision-making and legislative process. Decision makers can take advantage from people's knowledge and expertise; this contribution is a strong opportunity to improve the quality of the environmental decisions, outcomes and to guarantee procedural legitimacy
3- Access to justice: the public has the right to judicial or administrative recourse procedures in case a Party violates or fails to adhere to environmental law and the convention's principles.
The attorney said he's petitioned the Convention's Compliance Committee on several occasions, informing them of the Armenia's government's lack of will to comply.
If you found a typo you can notify us by selecting the text area and pressing CTRL+Enter