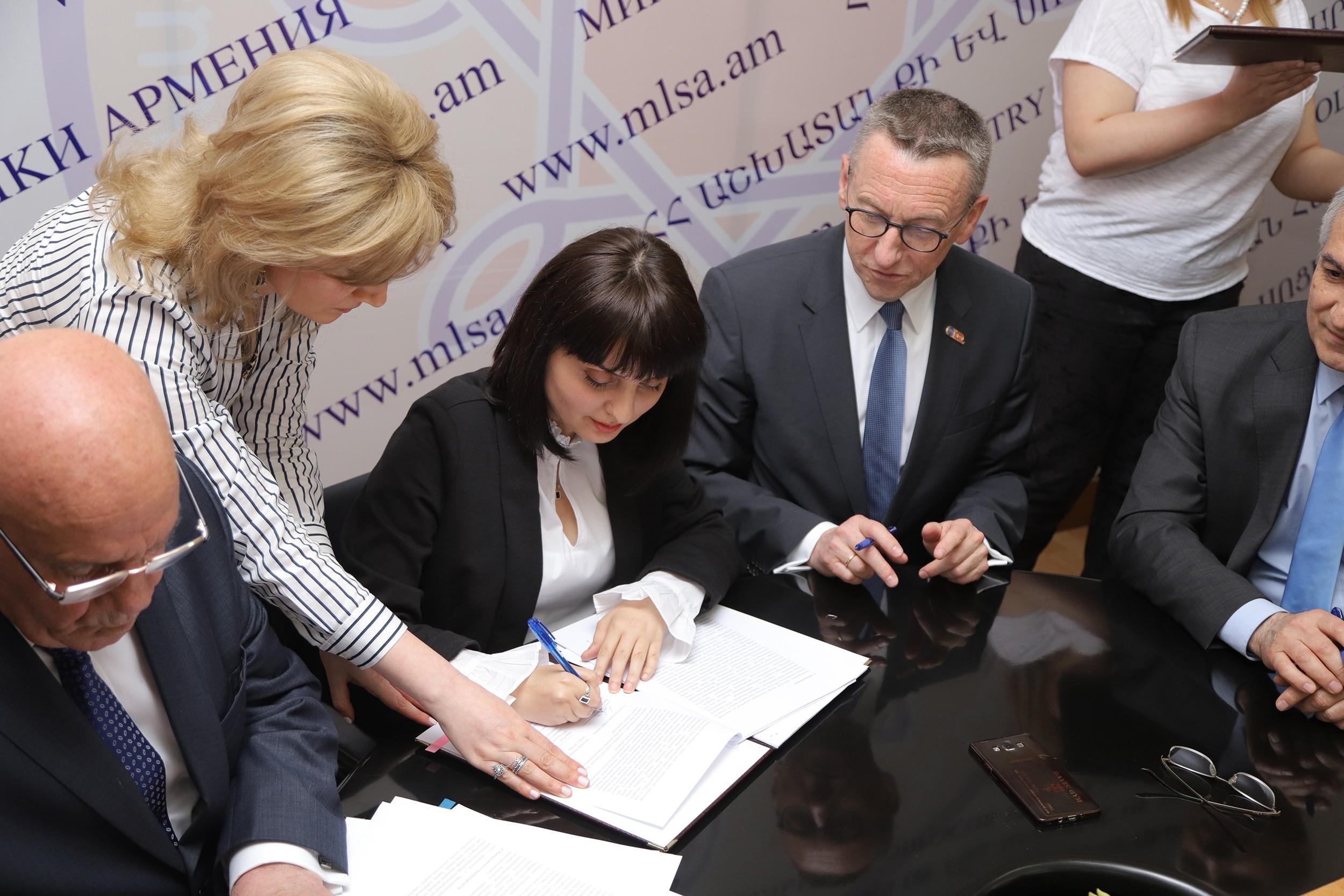 Armenia Launches "Dignified Work" Program
Armenian Minister of Labor and Social Affairs Zaruhi Batoyan today signed off on a policy document entitled "Dignified Work" that the government says will spur good labor practices, a prime component of its development agenda.
Also signing the document were Heinz Koller, Regional Director of the International Labour Organization's Europe and Central Asia Office; Gagik Makaryan, Chairman, Republican Union of Employers of Armenia; and Eduard Tumasyan, President of the Confederation of Trade Unions of Armenia.
The new policy program is tasked improving mechanisms that regulate legal relations of labor, improving employment policy, and expanding employment opportunities for men and women in Armenia.
Koller said the new program represents not only priorities of the countersigners, but also those set out in the U.N.'s 2016-2020 Development Assistance Framework.