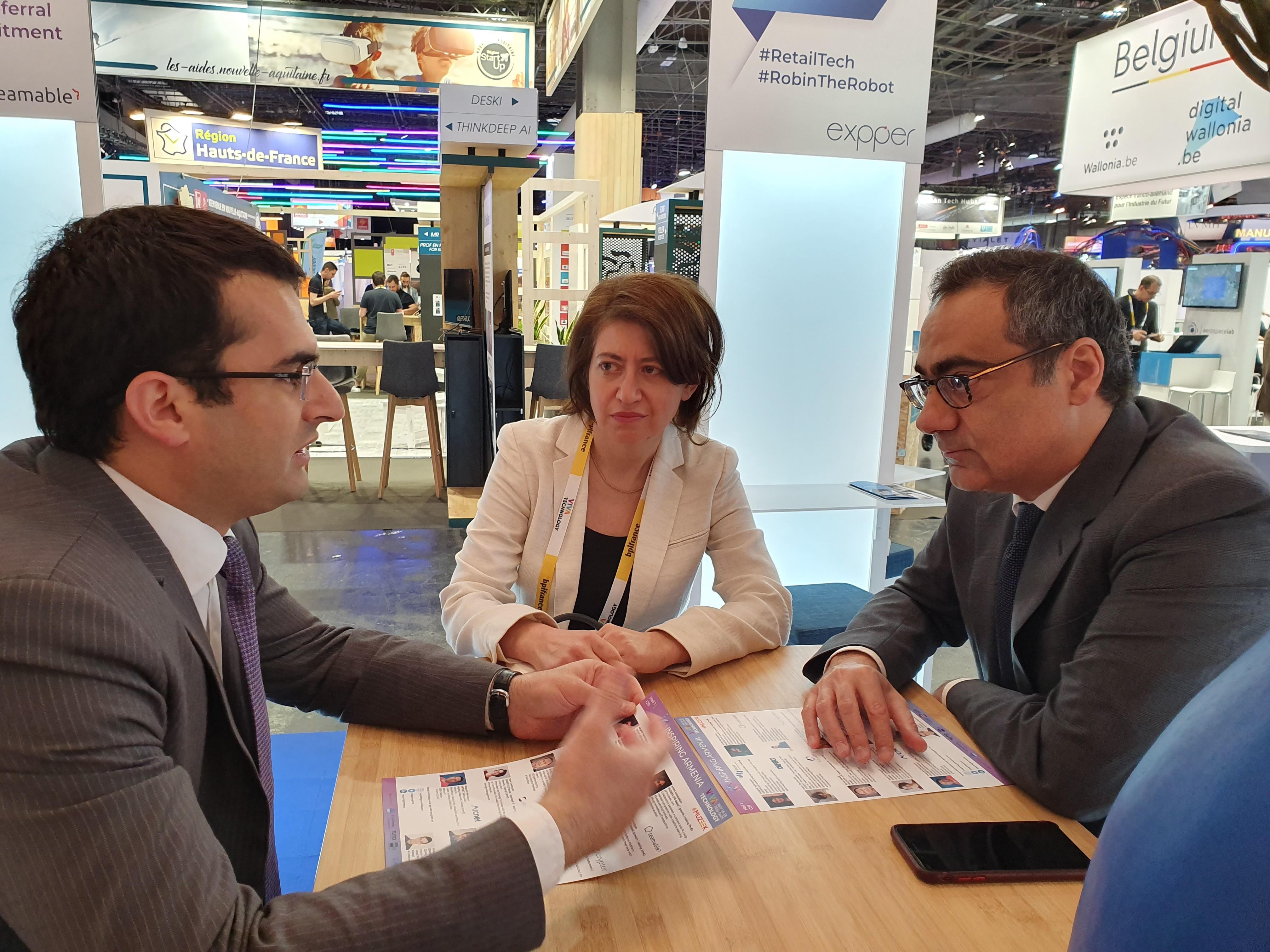 Armenian IT Minister Discusses Sector Cooperation with Atos Executive VP

Armenian Minister of Transport, Communication and IT Hakob Arshakyan today met with Atos Senior Executive Vice-President and Group Chief Commercial Officer Robert Vassoyan on the sidelines of VivaTech 2019, an international forum and exhibition for startups and innovators ending today in Paris.
Atos, a multinational IT service and consulting company headquartered in France, specializes in high-tech transactional services, cloud, big data and cybersecurity services.
Arshakyan, according to a ministry press release, informed Vassoyan about steps now underway in Armenia to spur the growth of IT and noted the creation of the new Ministry of Advanced Technologies Production.
Vassoyan said that during his last trip to Armenia several years ago the quality of work carried out by local IT specialists was noteworthy and convinced him that Armenia possesses great IT potential.
Vassoyan said he is willing to assist Armenia in developing its IT sector.
Arshakyan invited the Atos official to attend the 2019 World Congress on Information Technology taking place in Armenia this October.