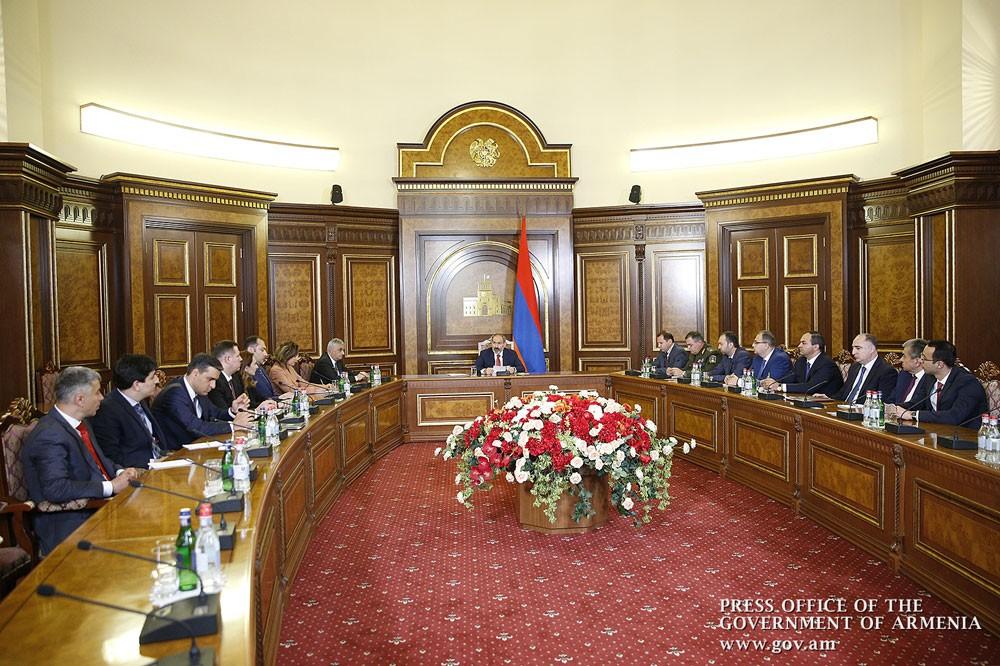 Pashinyan Proposes Vetting of All Judges; Urges Parliament to Draft Judicial Reform Package
At noon Yerevan time today , Prime Minister Nikol Pashinyan addressed the nation live on TV and spoke about the state of the judiciary in Armenia.
Yesterday, Pashinyan had called for the country's citizens to block the entrances to all the courts in the country to protest what he and others have labelled an unjust decision by a Yerevan court to release ex-Armenian President Robert Kocharyan from pre-trial detention
Pashinyan, in his speech, said that Armenian judiciary system doesn't represent the people of Armenia, isn't trusted by them, and thus isn't legitimate.
Calling for an immediate "surgical intervention" in the judicial system, Pashinyan highlighted five key points to be addressed.
All judges in Armenia shall be subject to vetting. People should have complete information about a judge's political connections, property status, actions, personal and professional qualities.
All judges who are the authors of decisions that were overturned by the European Court of Human Rights (ECHR) for gross violations of the rights of citizens should resign, leave or be removed from office.
All judges who know that they cannot be impartial and objective should resign.
The introduction of transitional justice mechanisms is vital for the Republic of Armenia and the work in this direction of the past seven or eight months should be summarized in a month or two.
The National Assembly must draft legislation to implement this vital agenda and thus facilitate the creation of an independent judicial system in Armenia, even if it requires implementing constitutional amendments or holding a nationwide referendum.
Pashinyan reaffirmed that this work should be done in cooperation with Armenian civil society, NGOs, experts, international organizations and according to international best practices and Armenia's international commitments.