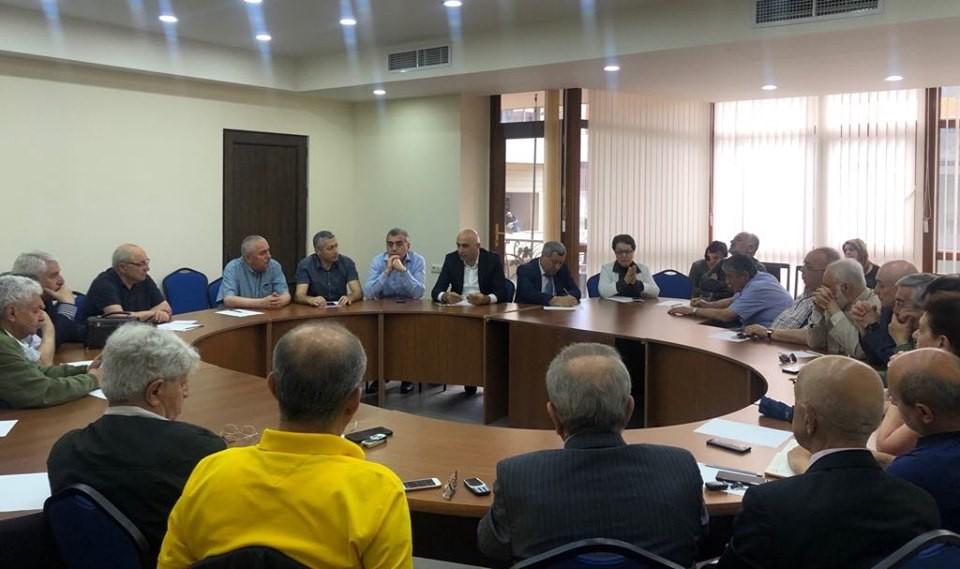 Public Council of Armenia Prez: "The People Cannot Dictate to the Courts"
At a special session convened by the Public Council of Armenia (PCA) today to discuss the state of the judiciary in Armenia, many members argued that Prime Minister Nikol Pashinyan's recent call for citizens to block the country's courts is not in the best interest of a country seeking to resolve issues and create a government based on law.
The PCA was established in July 2008 by then President Serzh Sargsyan. Many at the time said it was set up as an "escape valve" for popular discontent after the post-election protests in February and March of the same year.
PCA President Vazgen Manukyan said that the current situation in Armenia is rife with danger.
"The court system throughout the world serves the law. It must be independent from the executive and legislative branches and the pressures exerted by large or small sections of the people. The law must be its only guiding force," Manukyan said at the session according to a PCA press release.
Manukyan added that there are mechanisms to appeal court verdicts and the public cannot dicdtae what decisions the courts must issue.
"Yes, our judiciary isn't ideal, but it's not ideal in the rest of the world. Reforms, of course, are needed. In this context, the Supreme Judiciary Council has wide powers to resolve these problems without the implementation of vetting or transitional justice," Manukyan said.
On May 20, the day people blocked the courts in Yerevan and other towns, the Supreme Judiciary Council (SJC) declared that the disruption of the normal functioning of the courts was unacceptable.
In its statement, the SJC said it would consult with Pashinyan on the matter later that day.