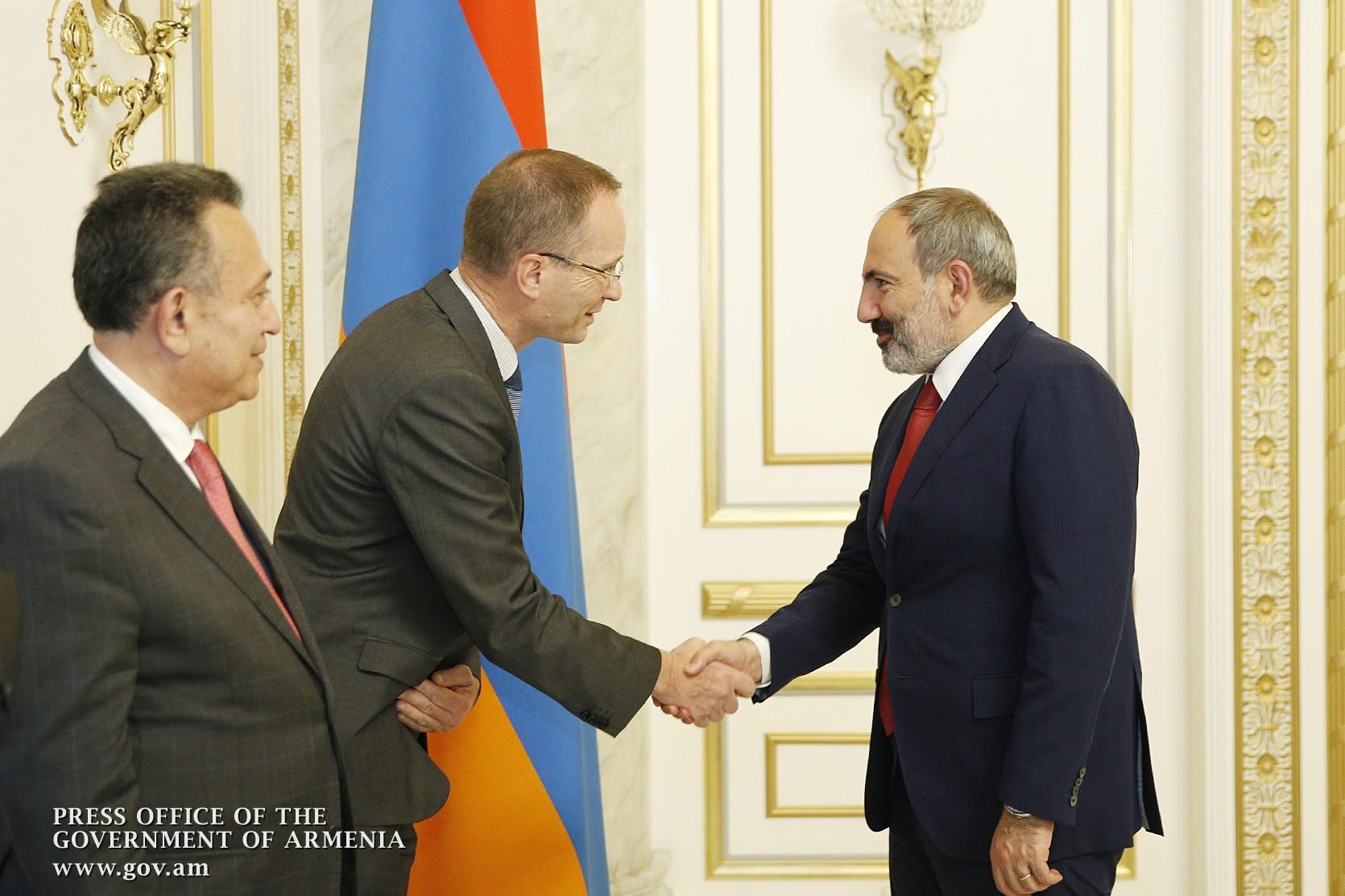 Pashinyan Discusses Pension Reform with Amundi Asset Management Delegation
Armenian Prime Minister Nikol Pashinyan, on May 20, received a delegation led by Bernard de Wit, head of Amundi Asset Management's Business Monitoring and Control Division, the main shareholder of Amundi-ACBA Asset Management, one of the two private pension fund managing companies in Armenia.
Amundi, which now manages more than €1,466 trillion, bills itself as Europe's largest asset manager.
According to an Armenian government press release, Pashinyan stressed that his government is wants to expand the ongoing cooperation with its partners, including Amundi, to help complete the pension reform process successfully and raise public awareness of the funded pension system.
Bernard de Wit noted that Amundi is successfully cooperating with the Armenian government and the Central Bank and is prepared to continue the joint work.
Amundi-ACBA Asset Management, which manages three mandatory pension funds in Armenia, is 51% owned by Amundi and 49% owned by ACBA-Credit Agricole Bank CJSC