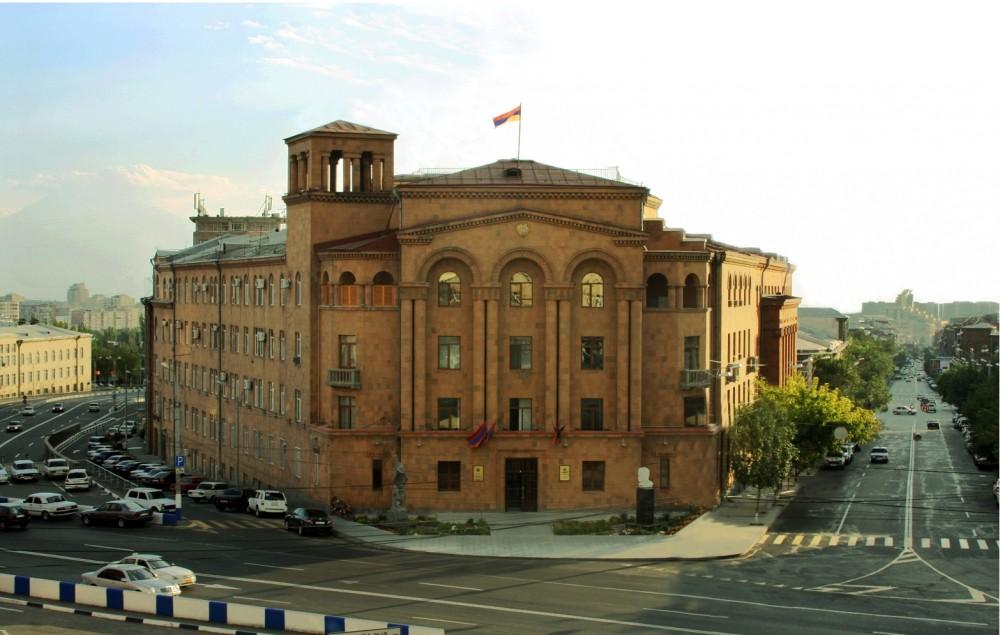 Armenia Gets New Commander of Police Troops
Armenian President Armen Sarkissian today signed a decree appointing Vahe Ghazaryan as Commander of Armenia's Police Troops.
Ghazaryan replaces Levon Yeranosyan who faces charges of "exceeding official authority" (Armenian Criminal Code Article 309).
Yeranosyan is charged with ordering the use of eight flash grenades against demonstrators during the anti-government protests on April 16 and 22 of 2018.
Yeranosyan claims the charges are groundless, arguing his actions on the days specified "were legitimate and fully commensurate to the situation on the ground."
"Those actions helped prevent large clashes between demonstrators and police troops. If those steps weren't taken, it's hard to imagine what the consequences might have been for our state. The peaceful transfer of power was ensured through and due to the police actions, a fact impossible to refute in the presence of impartiality," reads a statement released on May 21 by Yeranosyan's lawyer Tigran Safaryan.