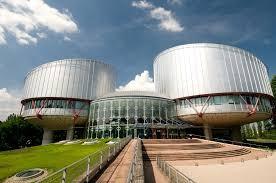 ECHR Orders Armenia to Pay €15,000 to Family of Soldier Killed in 2007 by Officer
The following is an ECHR press release.
The European Court of Human Rights (ECHR) today delivered a judgment on the case Mirzoyan v. Armenia (application no. 57129/10).
The case concerned the killing of the applicant's son while he had been on military service. The applicant, Robert Mirzoyan, is an Armenian national who was born in 1954 and lives in Marmarashen village (Armenia).
The applicant's son, Gegham Sergoyan, was performing his compulsory military service in the unrecognised Republic of Nagorno Karabakh when he was shot in the head by one of his officers in April 2007. He died without regaining consciousness in May of the same year.
The officer, who had had reprimands from his superiors in the past, admitted the shooting and was sentenced to 15 years' imprisonment in 2009. The trial court rejected a civil claim for compensation from the State which the applicant had lodged during the proceedings, finding that domestic law did not provide for compensation for non-pecuniary damage.
Appeals by the applicant to both the Court of Appeal and the Court of Cassation were unsuccessful.
He cited in particular the rights on compensation flowing from the Convention, which he argued had to prevail over domestic law by virtue of Article 6 of the Constitution of Armenia.
Relying on Article 2 (right to life) and Article 13 (right to an effective remedy) of the European Convention on Human Rights, the applicant complained that the State authorities had failed to protect his son's right to life and that his claim against the State for non-pecuniary damage suffered as a result of that loss had been dismissed.
The Court has found violation of Article 2 (right to life) and violation of Article 13 (right to effective remedy).
The European Court has awarded just satisfaction: 15,000 euros (EUR) for non-pecuniary damage.
Link to the press release of the European Court: http://bit.ly/30CGAWm