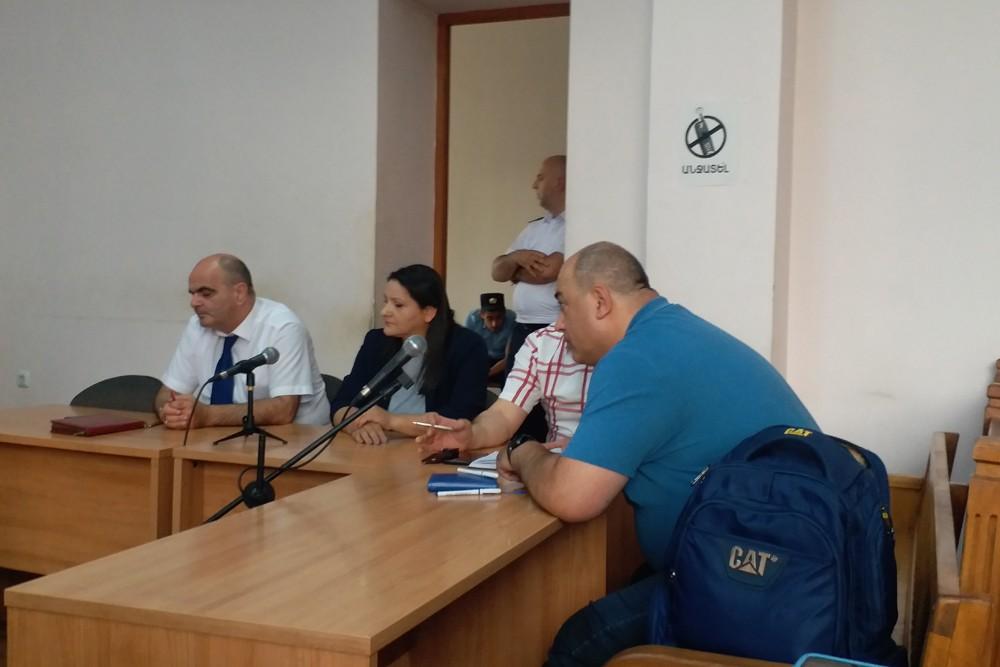 Manvel Grigoryan's Trial Delayed: Lawyers Say He's On Artificial Respirator
The trial of Manvel Grigoryan, a former MP and ex-head of the Yerkrapah Union who was arrested last June after police raided his Etchmiadzin home and a summer resort in Arshaluys and uncovered a large cache of weapons and boxes of donated medical and food supplies and clothing that were destined for Armenian troops during the April 2016 "Four Day War", continues in Yerevan.
Armenia's Criminal Court of Appeals today reviewed a petition by Grigoryan's layers to overturn a lower court decision not to release him on bail.
Grigoryan wasn't present at today's hearing due to continuing health issues.
His defense team introduced a letter to the court stating that Grigoryan is on an artificial respirator at a private Yerevan hospital and that his condition is described as serious. Grigoryan was transferred to the private facility from a penal hospital the other day.
Before postponing the trial, Judge Mnatsakan Martirosyan read out loud a letter addressed to the court by Ashot Ishkhanyan, a convict being held at the Sevan penitentiary.
Ishkhanyan writes that Grigoryan tortured him and held him prisoner for 22 days and is asking the court for $5 million in damages.
In addition to the illegal weapons possession charge, Grigoryan is charged with the theft of 101.2 million drams worth of goods, tax evasion in the amount of 1.2 billion drams, and the embezzlement of 1.2 billion drams in state funds.
Grigoryan's wife Nazik Amiryan has been charged with aiding and abetting her husband and son in obtaining and concealing the arms and ammunition.
The court will hear further arguments on Grigoryan's bail release on June 17. The criminal case will resume on June 18.