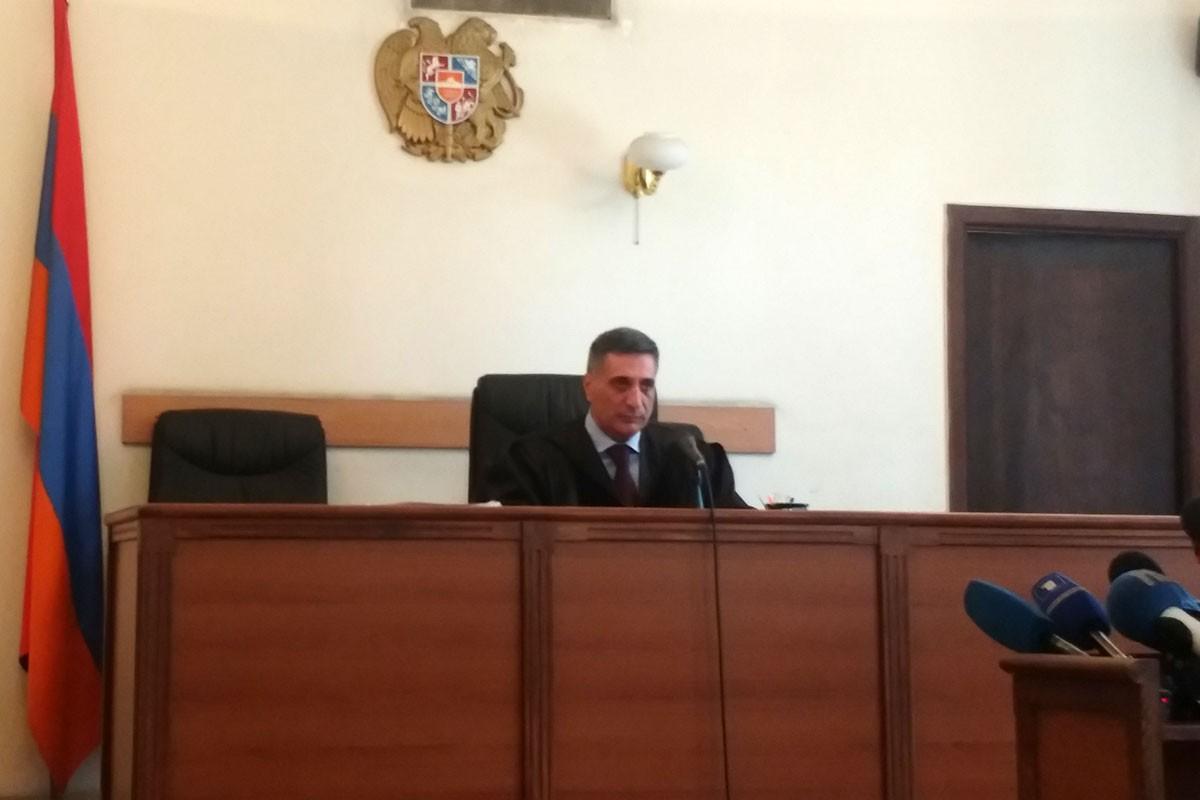 Judge in Robert Kocharyan Case Refuses to Step Down
Armenian Criminal Court of Appeals Judge Armen Danielyan, who is reviewing an appeal seeking to overturn a lower court's decision to postpone the case against ex-President Robert Kocharyan and three other former officials implicated in the March 1, 2008 case, has again rejected a motion to recuse himself.
Kocharyan lawyer Hovhannes Khudoyan yesterday complained that the court had shown favoritism by not allowing the defense ample time to make statements and counterarguments.
Kocharyan was released from detention on May 18.
The three other defendants in the March 1, 2008 usurpation of state power case are Armen Gevorgyan, (who was Armenia's National Security Council Secretary at the time), then Armenian Deputy Minister of Defense Yuri Khachaturov and Seyran Ohanyan, who was Chief of the General Staff of the Armenian Armed Forces in March 2008.