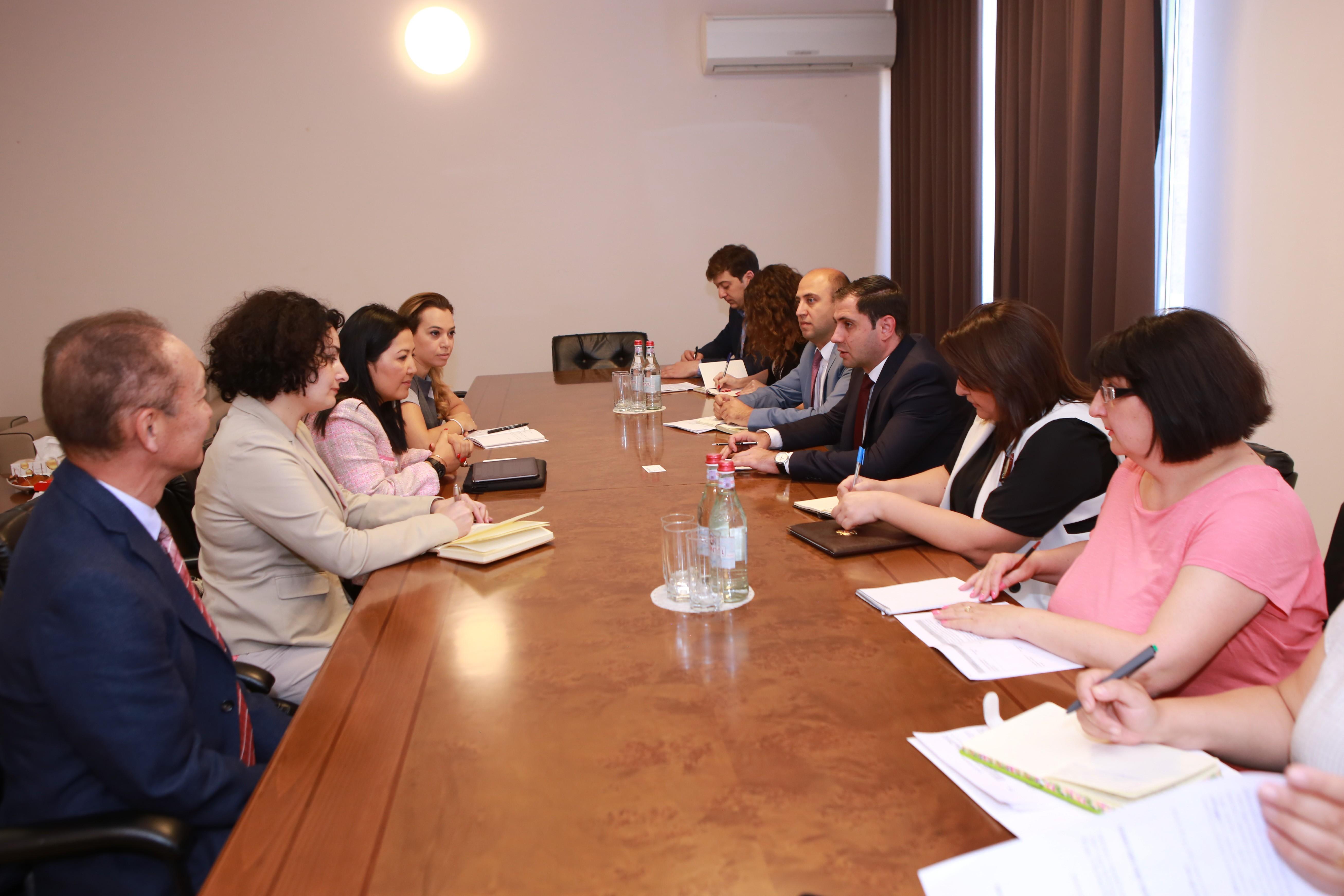 World Bank Specialists in Yerevan to Discuss Ongoing Lifeline Road Improvement Project
Armenian Minister of Territorial Administration and Infrastructures Suren Papikyan today, in Yerevan, met with a group of World Bank transportation sector specialists to discuss the ongoing $50 million Lifeline Road Network Improvement Project in Armenia.
The World Bank (WB) has committed to loaning Armenia $40 million towards the project designed to improve access of rural communities to markets and services through upgrading of selected lifeline roads, and to strengthen the capacity of the Ministry of Transport and Communication to manage the lifeline road network.
WB transportation specialist Nargiz Riskulova thanked Minister Papikyan for the reception and then announced that the WB Board of Directors approved the second additional € 13.4 million for the Lifeline Road Improvement Project in May.
The loan will go towards rehabilitating 65km of roads in Armenia's Aragatzotn, Ararat, Gegharkunik, Lori and Syunik provinces.