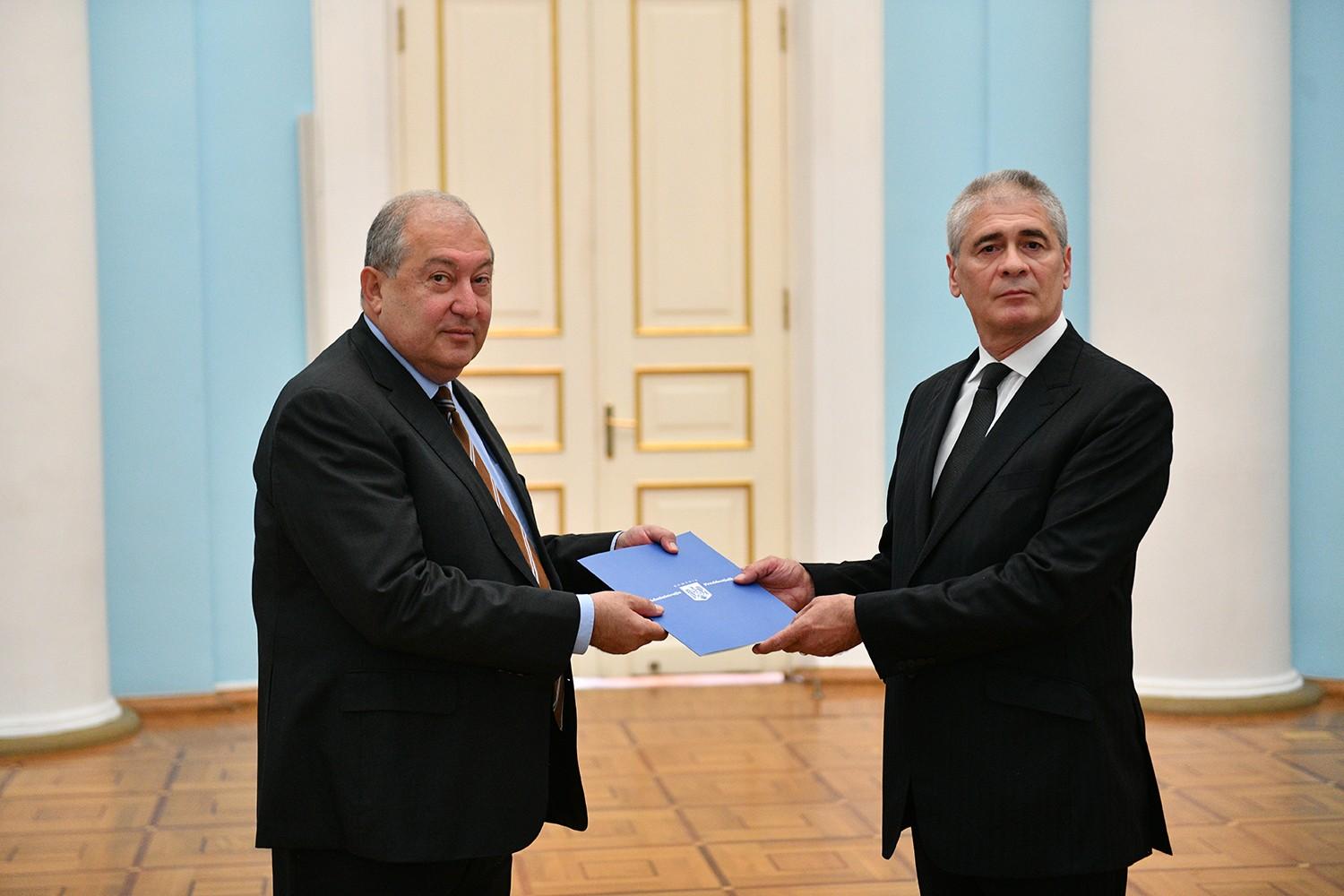 New Romanian Ambassador to Armenia Presents Credentials
Romanian Ambassador to Armenia Cornel Ionescu today presented his diplomatic credentials to Armenian President Armen Sarkissian.
The two, according to an Armenian government press release, said they would take steps to foster greater economic relations between the two countries.
They pointed to a newly launched Bucharest-Yerevan air route as a means to expand contacts between entrepreneurs of the two nations.