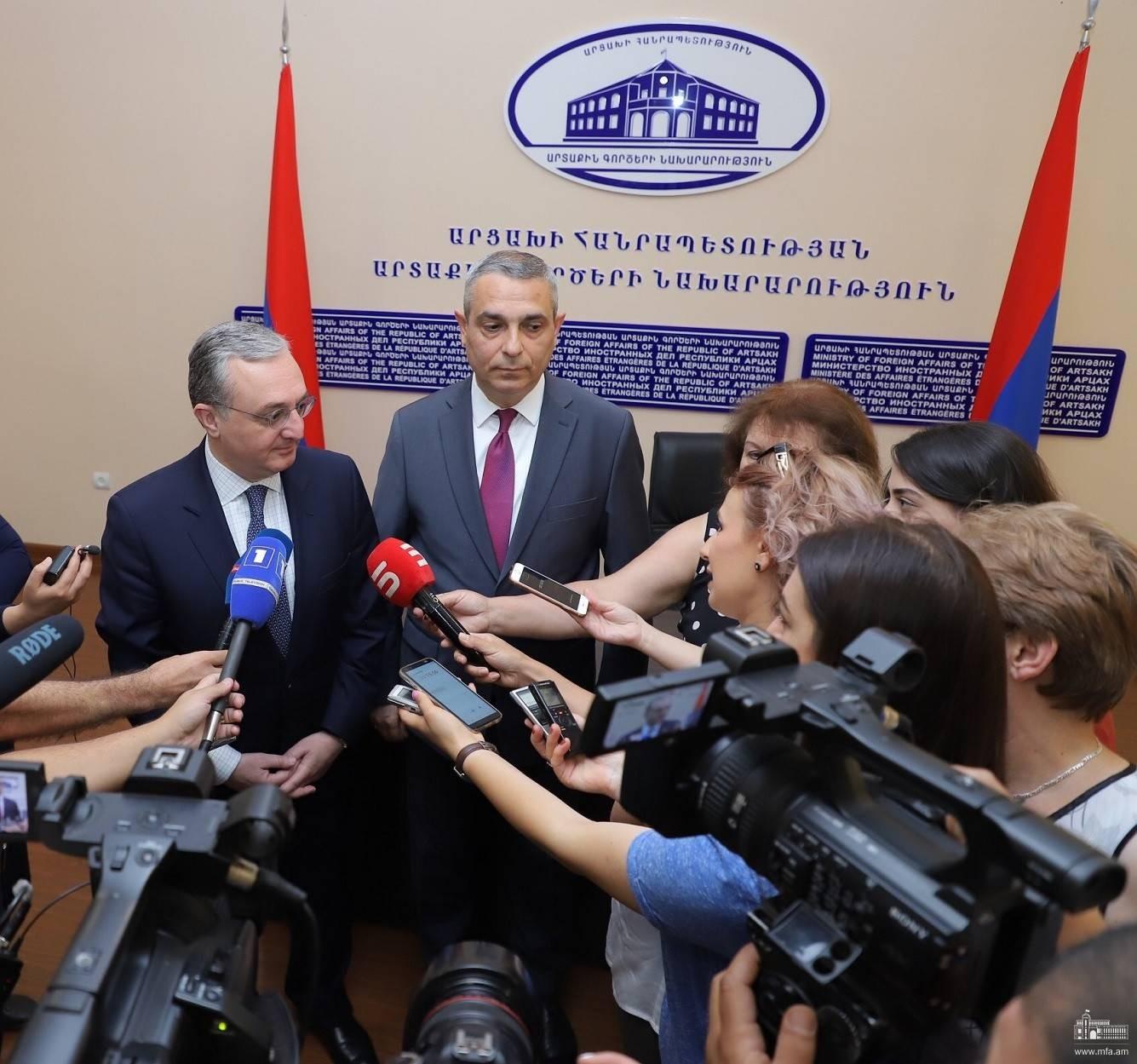 Armenian Foreign Minister Warns Azerbaijan: You Can't Negotiate While Shooting
During a press briefing following his meeting with staffers at the Artsakh Ministry of Foreign Affairs, Armenian Foreign Minister Zohrab Mnatsakanyan warned Azerbaijan that its tactic of negotiating a settlement of the Karabakh conflict through the barrel of a gun will not work.
"We do not believe it is possible to shoot with one hand and negotiate. We have repeatedly stated that the sides, Armenia and Artsakh, have enough potential to defend themselves effectively and the threat language will not work. There can be no such thing," Mnatsakanyan told reporters in Stepanakert.
Mnatsakanyan reiterated Armenia's position that Artsakh, as a party to the conflict, must fully participate in the settlement process.
"Effective progress in the peace process is complicated when we do not have full participation when we do not have the sense of ownership of Nagorno Karabakh towards this process. This is our approach to this issue," Mnatsakanyan said according to an Armenian government press release.
Mnatsakanyan said the Karabakh issue is a matter of concern for all Armenians because it deals with defending the Armenians of Artsakh and the preservation of their identity.