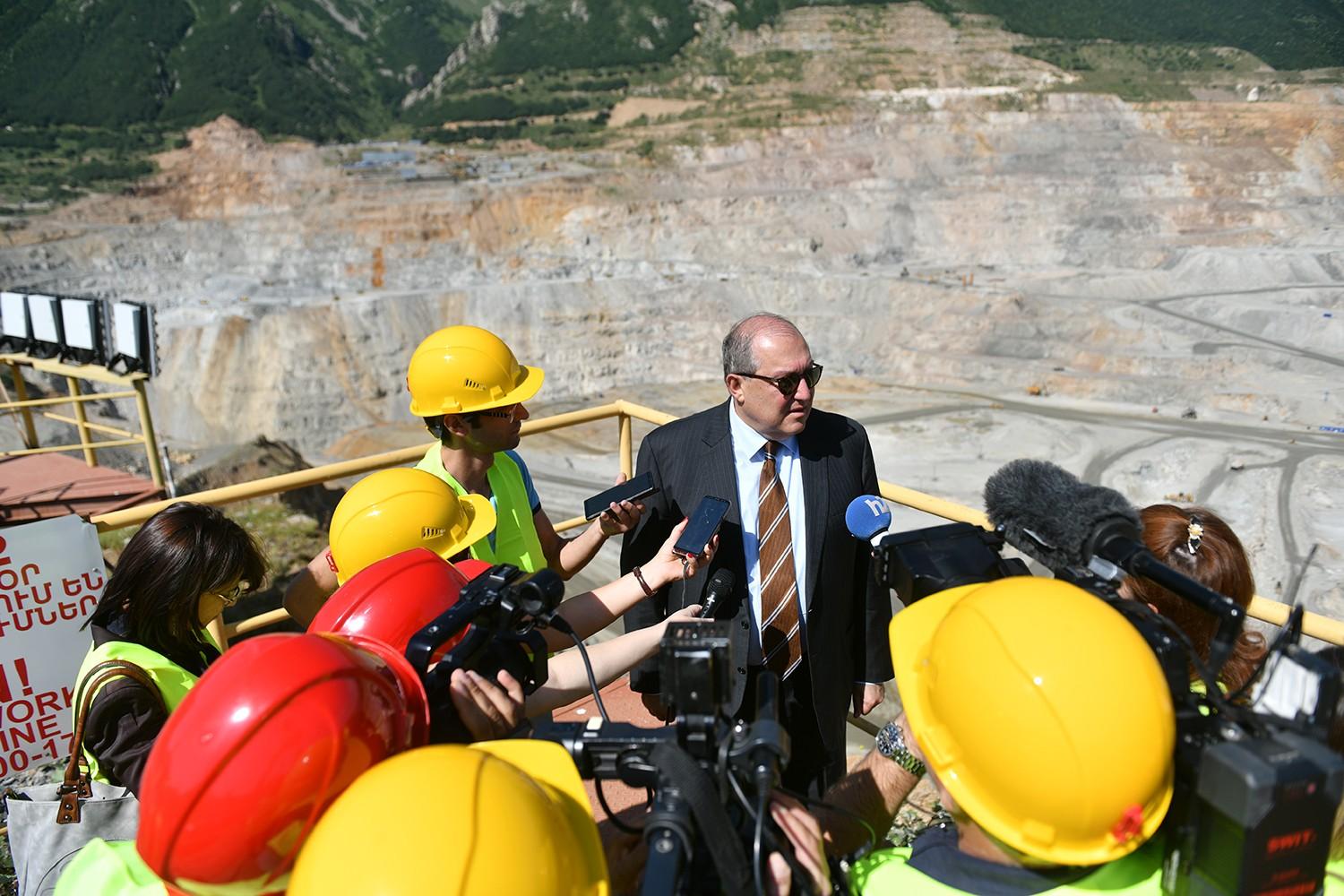 Armenian President Tours Zangezur Copper and Molybdenum Combine: Tells Management to Fulfill its Social Obligations
During a working visit to the southern province of Syunik, Armenian President Armen Sarkissian today toured the Zangezur Copper and Molybdenum Combine (ZCMC) in Kajaran and said it was important for the company to fulfill its social obligations.
Sarkissian, according to a government press release, said ZCMC significantly contributes to Armenia's export sector, but that the company must also contribute to the social and cultural well-being of its employees and the area in general.
"This is my request and proposal to company management. Continue to focus on social life," Sarkissian said during his tour of the ZCMC facility.
Sarkissian noted that in the past light industry employed thousands in the town of Kapan, and the time had come to restore that legacy.