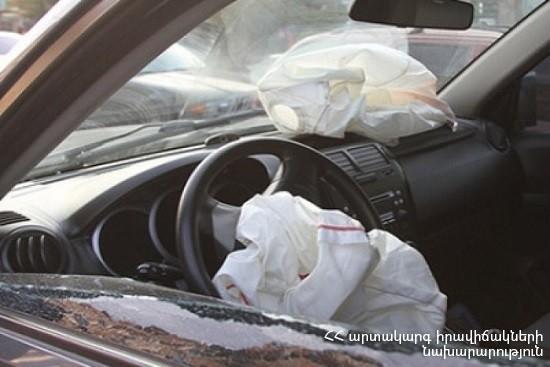 3 Armenians Killed and 5 Injured in Georgian Highway Accident
Three Armenian citizens were killed and five injured when the Mercedes they were travelling in hit a guardrail along the Tbilisi-Senak-Leselidze highway, overturned, and caught fire.
The accident took place near the Georgian town of Gori.
The injured, some in critical condition, have been taken to local hospitals.
Armenian Deputy Health Minister Hovhannes Harutyunyan has been dispatched to Georgia to organize the transfer of the injured to Yerevan if necessary.
Unconfirmed reports say the eight were members of two families who left for Georgia on vacation.