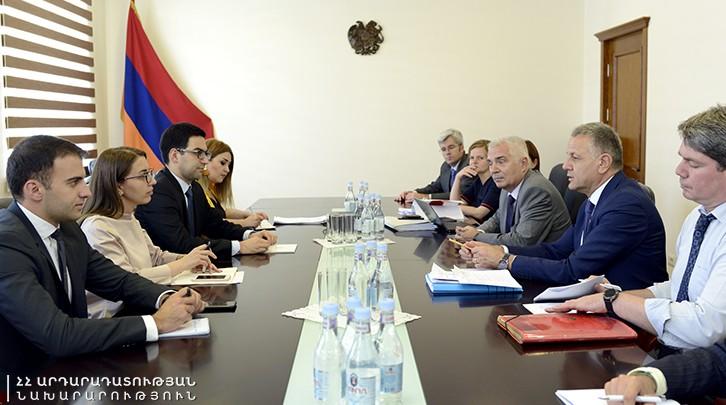 Armenian Justice Minister and European Commission Delegation Members Discuss Judicial Reform
Armenian Minister of Justice Rustam Badasyan today, in Yerevan, discussed judicial reform issues with a delegation headed by Vasilis Maragos, Head of the Armenia, Azerbaijan, Belarus and Eastern Partnership Division of the European Commission's Neighborhood Affairs Directorate.
Ambassador Pyotr Svitalski, Head of the EU Delegation to Armenia, also attended the meeting according to a Ministry of Justice press release.
The release, in part, reads:
"During the meeting, the minister presented to the European partners the agenda of the Ministry of Justice aimed at the reform of judicial, anti-corruption and human rights. Rustam Badasyan assured that the Armenian government, guided by the slogan "now" and "from now on," is ready for achieving its goals with clear actions and tangible steps.
"The minister also highlighted the process's inclusiveness on the way to reform and in that context, the ministry prioritized the drafting of the Judicial Reform Strategy with civil society representatives."