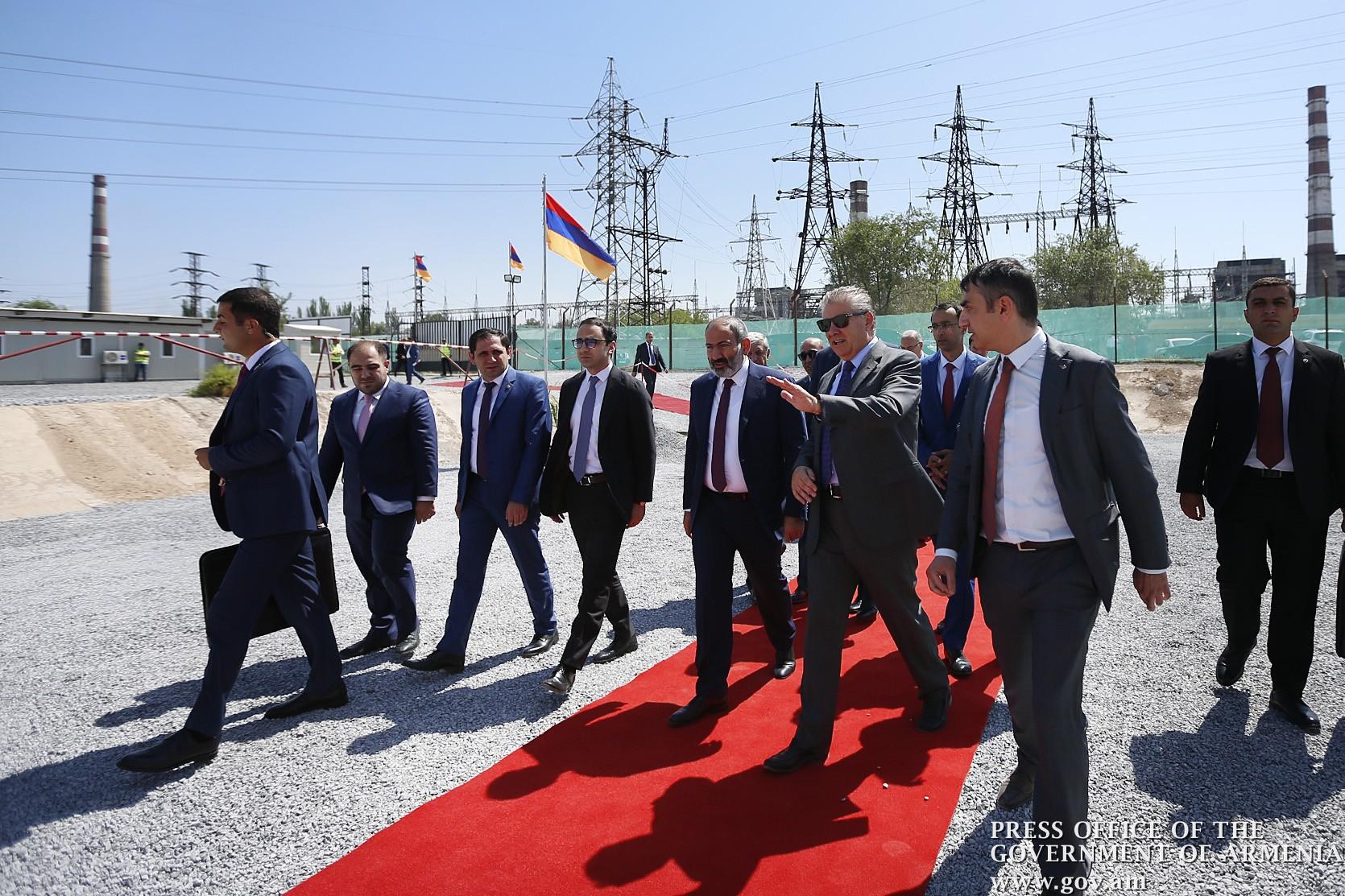 Pashinyan Attends Launch of 250 MW Power Plant in Yerevan
The following is an Armenian government press release.
Armenian Prime Minister Nikol Pashinyan today attended the launch of the construction of a 250 MW combined-cycle gas turbine power plant in Yerevan.
The project is implemented by the Italian Renko company with an investment of about USD 250 million. The Italian state-run Cimest and German Siemens companies, as well as international financial organizations are involved in the investment program.
Construction is due to be completed within 26 months after the start of construction. The cost of electricity generated by the new power plant will be lower - 27.4 drams per kilowatt / hour - as compared to the price of electricity generated by thermal power plants.
Pashinyan was told that 1,000-1,200 people will be involved during the construction stage with an average salary of 250-300 thousand drams, while some 230 jobs will be made available during the operation. The expected efficiency is 53 percent. The new generating capacity will be used in regional projects, in particular, as part of the Armenia-Iran energy swap program.
A relevant framework agreement was signed as early as on April 27, 2017. Later on, the new Armenian government resumed the talks, as a result of which the Amended and Redefined Framework Agreement and the supplementary agreement to the Amended and Redefined Framework Agreement on construction of a 250 MW combined-cycle gas plant in Yerevan were signed on November 13, 2018.