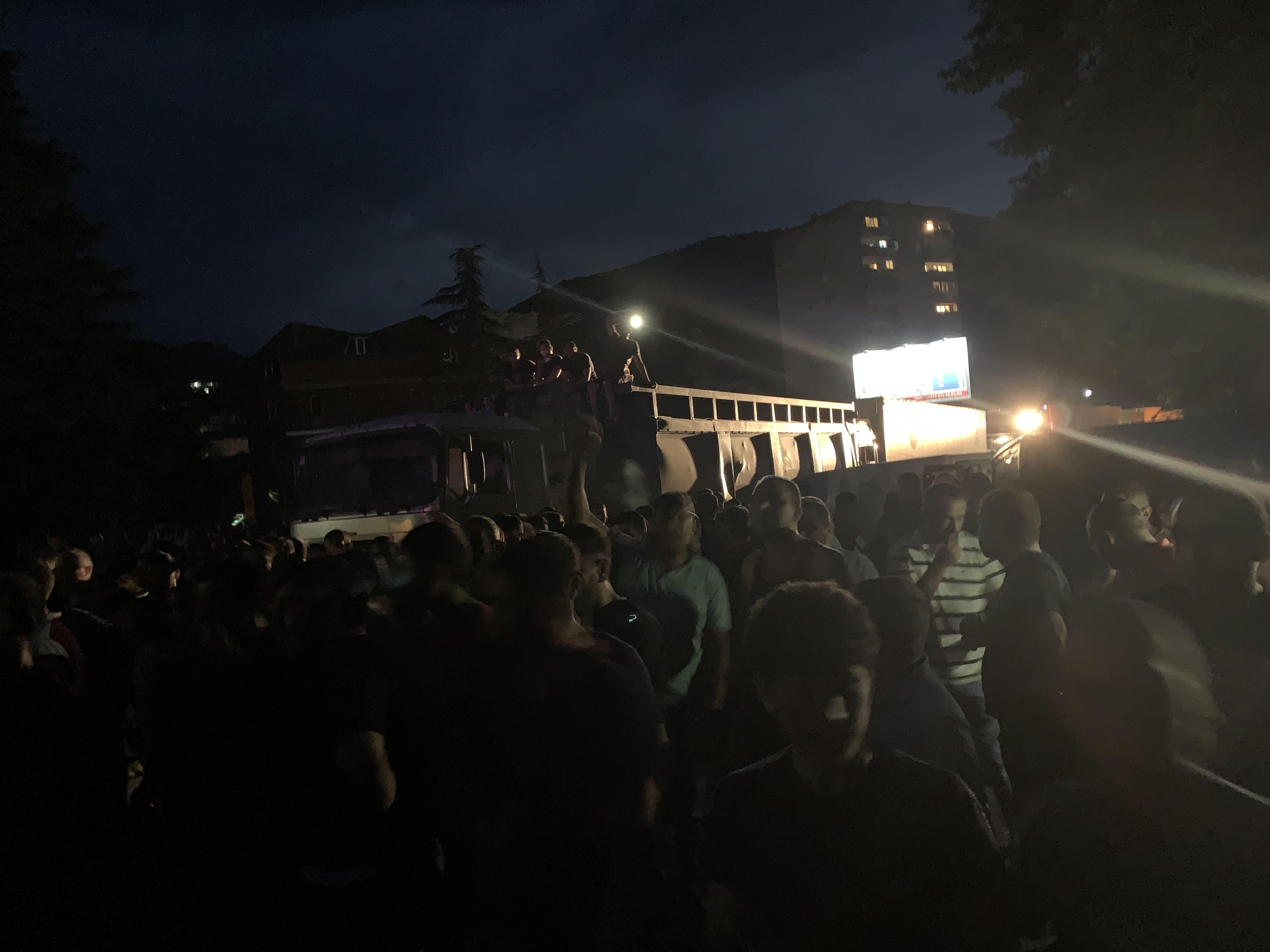 Police, Protesters Clash Along Ijevan Highway; Injuries Reported
Clashes broke out this afternoon along a stretch of the Ijevan M4 highway when police were dispatched to remove demonstrators who had blocked the main artery to protest a local government order banning them from entering the forest and collecting wood for commercial and private use.
There are reports that the protesters hurled rocks at the police and that several individuals on both sides were injured.
The police were forced to fall back, and the highway remained closed several hours.
The protesters demanded to speak to the government official that issued the order banning them from collecting wood from the area's forests.
Ijevan Police Chief Giorgy Mirzoyan attempted to negotiate with the protesters, who numbered in the hundreds, but to no avail.
Many area residents argue the forest provides them with their sole source of income.