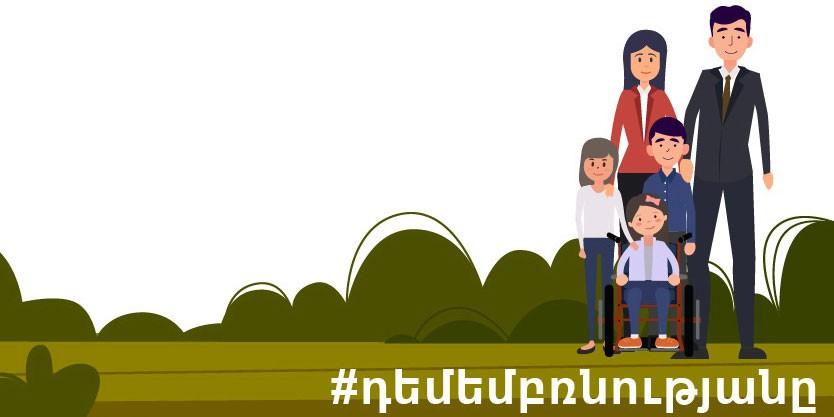 Human Rights Defender Launches Awareness Campaign to Combat Violence Against Women and Domestic Violence
Armenian Human Rights Defender Arman Tatoyan has launched a campaign, called #demembrnutyanuh (I'm against violence), designed to prevent violence against women and violence in the family, as well as raise awareness of the issue.
One of the outreach programs to be enacted will be the installation of panels at bus stops in Yerevan and a number of provincial capitals. Passengers, via the Arloopa app can activate the panels that will show a short video, on the importance of love and solidarity in the family.
The same video, according to a statement released by Tatoyan's office, will be shown via provincial TV stations and the social web.
Booklets on domestic violence issues, in Armenian, English, Russian and French, prepared by the Human Rights Defender's Staff will also be distributed.
Booklets in braille explaining how people can apply to the Human Rights Defender's Office for assistance in domestic violence matters will also be distributed.
Discussions on violence against women and domestic violence will take place in Gegharkunik Province.
The outreach activities are carried out by the Human Rights Defender's Office with the support of the UNICEF Human Rights Promotion and Protection Program.