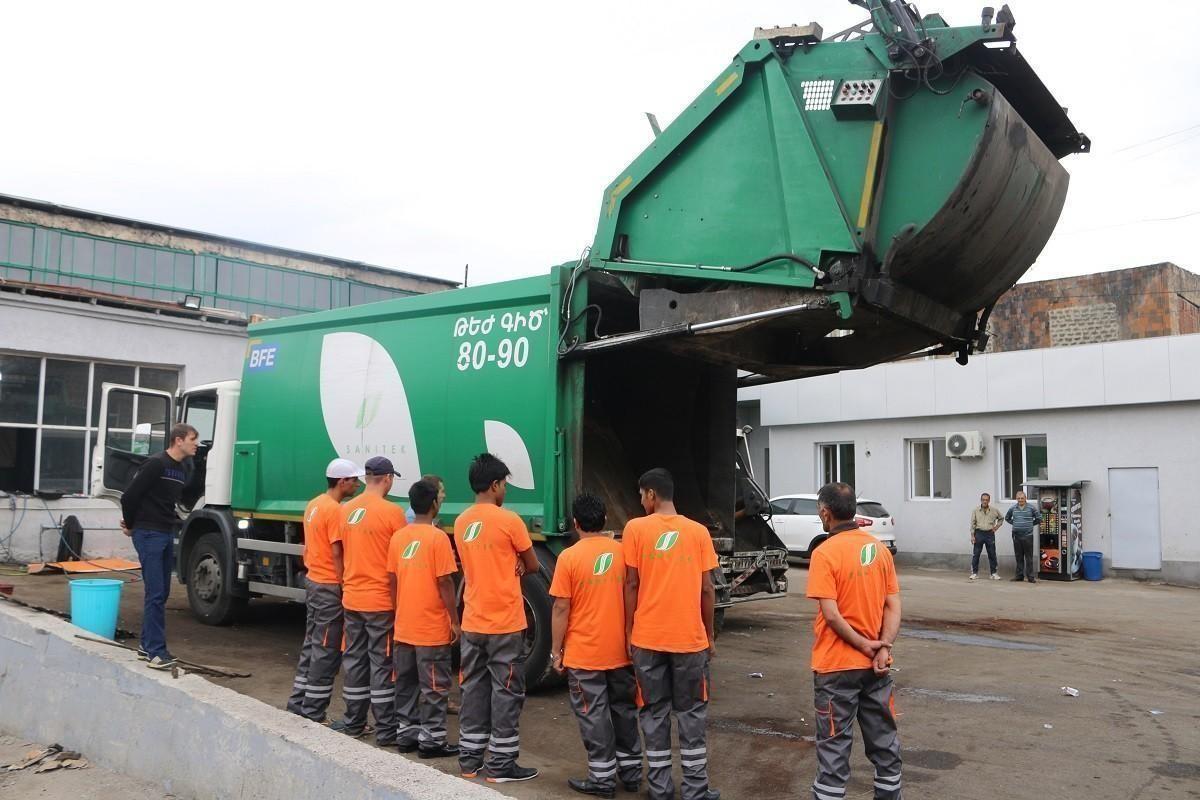 Sanitek Says Yerevan Municipality Has No Clear Waste Management Policy
In a statement released today, Sanitek, the company contracted by the Yerevan Municipality to collect and remove residential and commercial trash in the Armenian capital, claims that the municipality has not yet responded to a letter it sent on August 2, proposing short and long-term solution to Yerevan's ongoing garbage crisis.
Sanitek writes: "Such behavior leads us to assume that the immediate correction of the situation is not the municipality's primary concern. The municipality continues to operate unilaterally, without developing a clear waste management policy. Instead, the municipality illegally removes Sanitec's garbage dumps, and no payments are made, leaving the situation out of control."
Sanitek and the Yerevan Municipality are at loggerheads as to who is primarily responsible for mounds of uncollected garbage in many portions of Yerevan.
In May, the Yerevan Municipality fined Sanitek AMD 26 million for contract violations.
Sanitek, in turn, alleges that the Yerevan Municipality has also violated its contractual obligations.
In April, the company claimed that the municipality had reneged on an earlier agreement to purchase garbage trucks and to lease them to Sanitek.