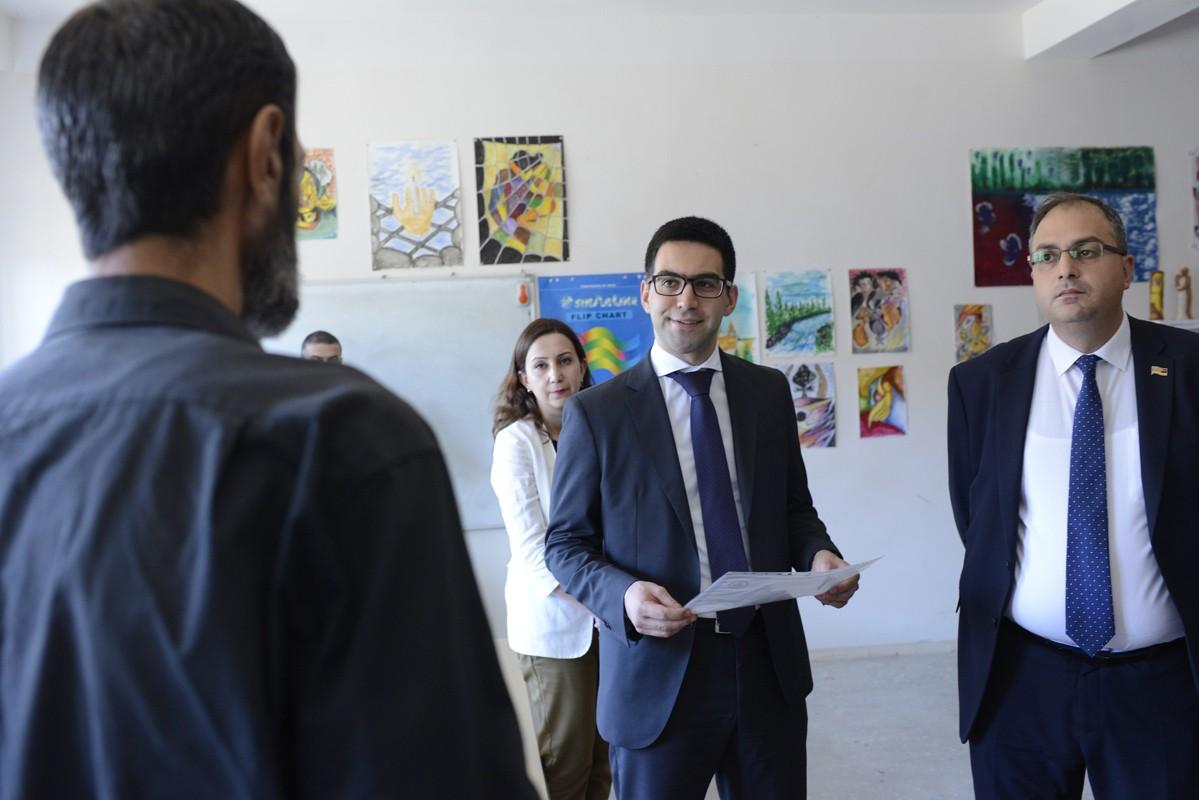 Armenian Justice Minister Tours Armavir Penitentiary
Armenian Minister of Justice Rustam Badasyan yesterday toured the Armavir Correctional Facility and spoke to inmates about their concerns, this according to a statement released by the Ministry of Justice.
Minister Badasyan was accompanied by along with Chairman of the NA Standing Committee on State and Legal Affairs Vladimir Vardanyan, MP Maria Karapetyan and Head of the Penitentiary Service Artur Gounyan.
Several inmates raised questions regarding the reopening of their criminal cases.
Minister Badasyan, in reply, said that his ministry has no jurisdiction to initiate such procedures.