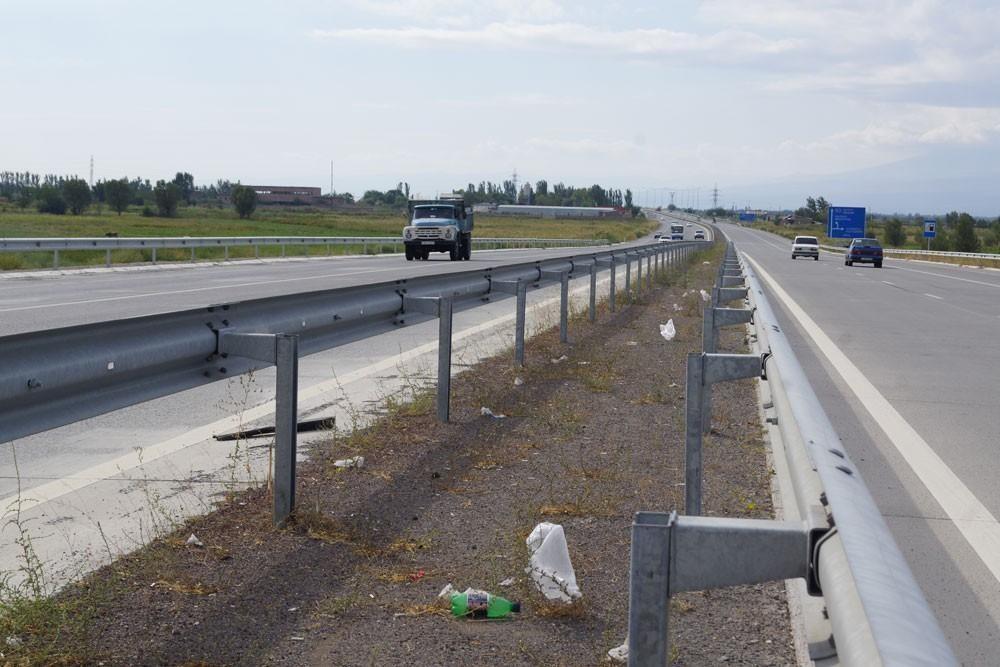 Armenia: Director of Spanish Company Contracted to Oversee North-South Corridor Project Charged with "Swindling"
A director of Corsan Corvian Construccion, the Madrid-based company contracted to oversee work on Tranches 1 and 2 of Armenia's North-South Corridor Project, has been charged with swindling US$1.8 million from the multimillion-dollar project.
An arrest warrant for the unnamed director, who isn't in Armenia, has been issued
Armenia's Investigative Committee (IC), in a statement released today, says the director of the Spanish company entered into an arrangement with the head of a subcontractor French team that was carrying out technical monitoring of the road work.
The IC says the Corsan Corvian official was thus able to forge work documents.
In September 2018, Armenia's Prosecutor General's Office launched a criminal investigation of abuse and mismanagement related to the North-South Road Corridor construction project amounting to AMD 23.553 billion ($48.7 million) in losses between 2009 and 2018.
Revelations of widespread mismanagement, poor construction practices, and unjustified changes to the original project blueprints were contained in a report published by the Ministry of Transport, Communications and IT.
The IC says that the head of the French technical monitoring team had been similarly charged.