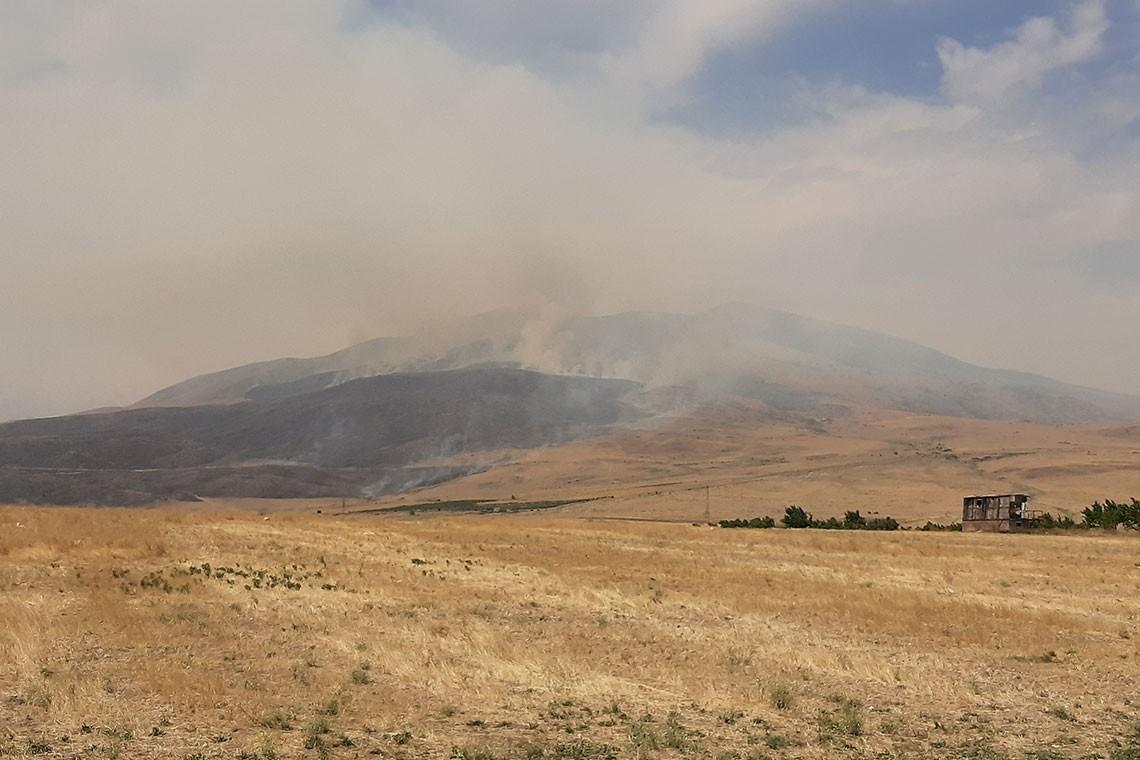 Slopes of Mt. Ara Still Burning
The slopes of Mt. Ara, some twenty miles north of Yerevan, are ablaze.
The fire broke out this morning and twenty hectares of grassland has already burnt.
The Ministry of Emergency Situations reports that crews are on the scene to extinguish the fire. No cause for the fire was given.
It should be noted that there are large forested areas on the slopes of Mount Ara, and although locals have felled many trees to warm their homes in the 1990s, the mountain has retained a significant portion of the forest. Therefore, if the fire is not extinguished, it can reach the forests as well.
With an elevation of 2,577 meters above sea level, Mt. Ara boasts a wide-range of biodiversity.