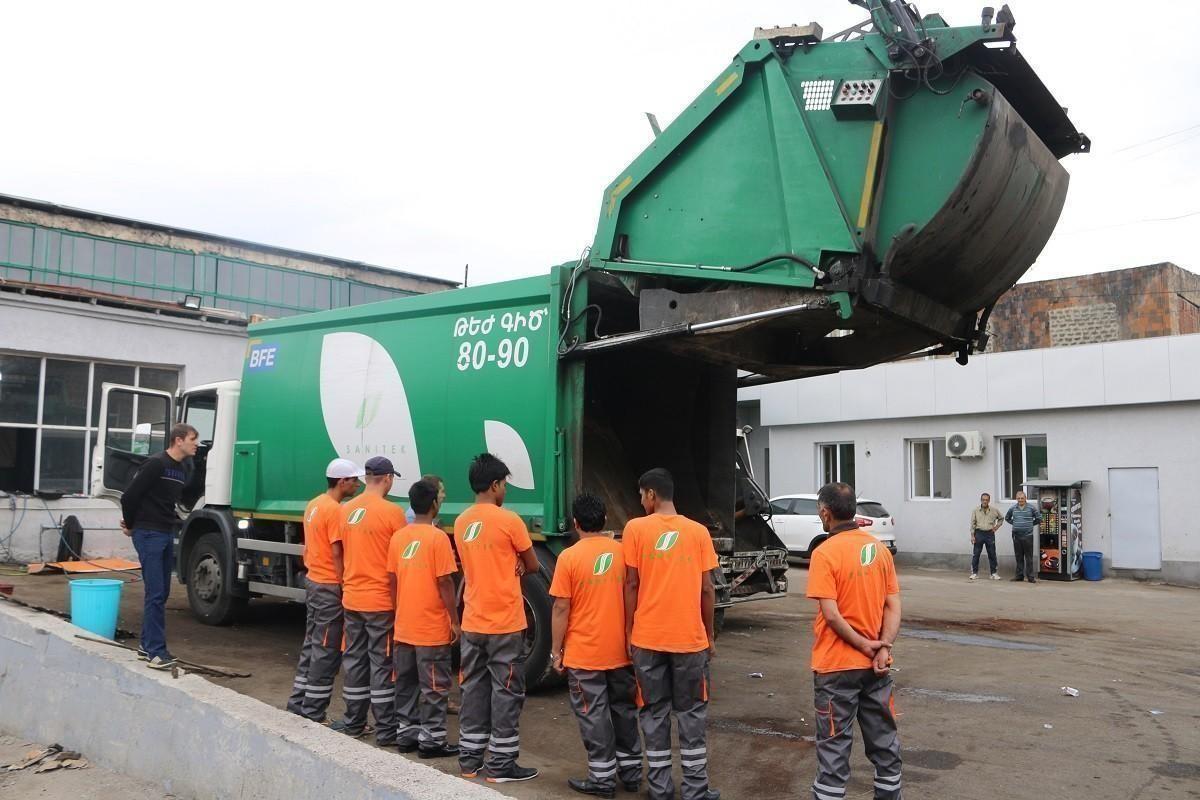 Sanitek to Yerevan Mayor: Pay Us the AMD 330 Million You Owe
The latest salvo in the ongoing battle between Sanitek and the Yerevan Municipality is the following letter addressed to Yerevan Mayor Hayk Marutyan by Sanitek Director Nicholas El Tawil.
In the letter El Tawil writes that the municipality owes Sanitek more than 330 million drams (US$693,000) and that the company, under such financial constraints, cannot do its job.
The municipality, in the past, has criticized Sanitek, the company it hired to collect and dispose of trash in the Armenian capital, for doing a poor job and not fulfilling its contractual obligation. The municipality has fined Sanitek on several occasions.
Sanitek, in response, argues that the municipality has also reneged on its contractual obligations and that the company is suffering financial losses as a result.
Dear Mr. Mayor,
You have publicly stated many times that the sole responsibility of the municipality under contract with Sanitec is to make payments, which is being implemented steadily.
For anyone familiar with the contract and the RA legislation, it is clear that making payments may not be the sole responsibility of the municipality, a vivid example of which you have been so far violating. Here we are talking about the protocol of trash removal and the specification of the placement of trash bins, which are being violated on your part.
As of today, however, it is also evident that the rest of your statements does not correspond to the truth as the Municipality of Yerevan failed to pay us more AMD 330 million under the two contracts in total, in breach of the terms of payment stipulated in the contract. It is noteworthy that only part of the mentioned amount is only the fines imposed by you under the contract (which are disputed by us) payment) and the other part was not paid without any justification and breach of contract.
As a result of all this, the waste and sanitary cleaning operations in Yerevan are endangered. Our company's reserves aren't sufficient to allow us to continue to operate.
We hereby notify you that our companies' inadequate service delivery is due to a breach of its contractual obligation to pay by the Municipality of Yerevan. We have repeatedly warned you of such possible consequences, and the latest notice was sent by our contract manager on 28.08.2019.
As a result of the above, the services mentioned in your bulletins are no longer feasible;
This impossibility of performance arose exclusively from the Municipality of Yerevan failure to pay and the impossibility will continue as long as the Municipality of Yerevan does not fulfill its payment obligations.
In view of the above, please consider this as a general response to the submissions until the situation has changed.
Once again, we urge you to fully comply with your contractual payment obligations.
If you found a typo you can notify us by selecting the text area and pressing CTRL+Enter